Pea and bean Recommended Lists launched
The 2019 PGRO Recommended Lists for combining peas, winter and spring beans was outlined by PGRO
The 2019 PGRO Recommended Lists for combining peas, winter and spring beans was outlined by PGRO principal technical officer, Stephen Belcher at the CropTec event in late November.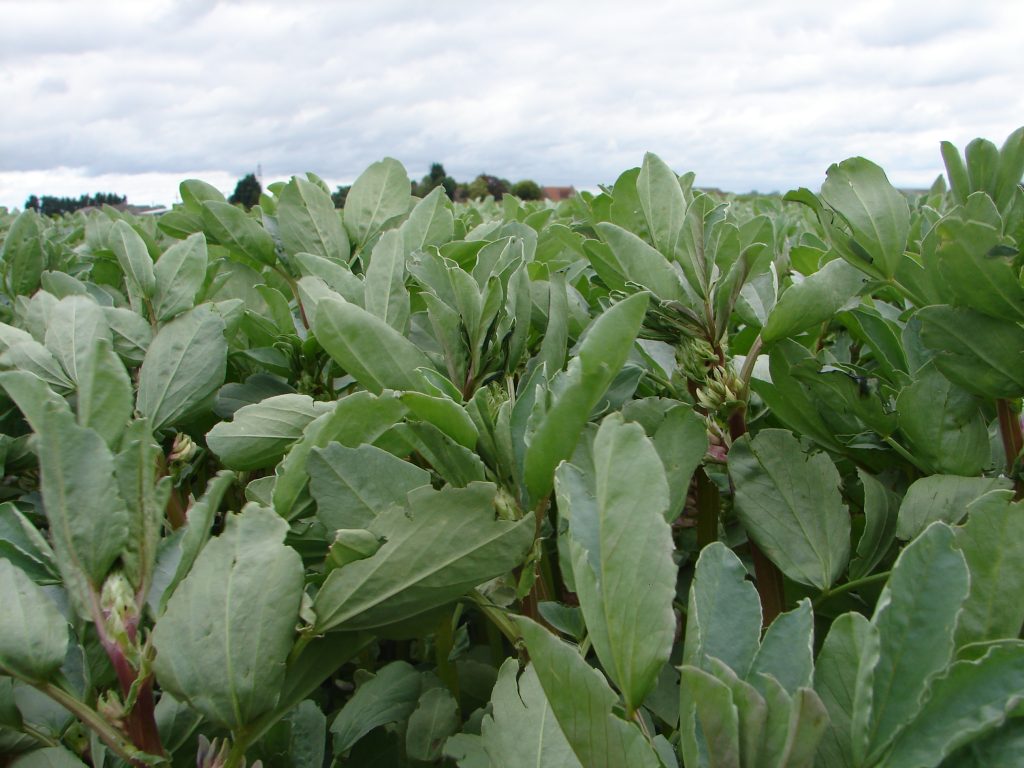 Combining peas
Six combinable pea trials went through to harvest. 2018 trial yields (3.74t/ha) were down on the 5-year (4.43t/ha) average. Highest yields as in 2016 came from Hampshire at 4.73t/ha. Levels of foliar disease were low.
White-seeded variety Karpate gains a full recommendation
for 2019. Yields at 104% are
just 2% lower than the top yielding white pea Manager, which moves from P1 to P2 recommendation. Manager rates a 7 for downy mildew,
1 point ahead of Karpate. Kareni (101%) remains with a full recommendation while Mascara, a long-standing joint yield standard, is moved to the becoming outclassed.
Large blues LG Stallion and Vertix gain a full recommendation for 2019, giving yields close
to the large blue standard Prophet. Bluetime, Karioka and Blueman all progress from P1 to P2 recommendation. Bluetime tops the yield rankings at 108% with yields from Karioka (105%) and Blueman (103%) a little lower. The downy mildew rating of Blueman slips from 9 to 8, but is still the top rated variety for the disease.
Mankato (KWS) and Croft (LS Plant Breeding) with yields of 105 and 102% respectively, gain a P1 recommendation for 2019.
Prophet, Bluetooth, Kingfisher and Daytona all remain with a full recommendation. Small blue Greenwood gains a full recommendation for 2019. Mantara and Rose remain as fully recommended Maple peas, and Aikido and Sakura remain as fully recommended Marrowfats.
Spring beans
Seven trials were taken through
to harvest, with the highest and
the lowest yields coming from two trials in North Yorkshire. 2018 trial yields of 4.0t/ha were lower than the 5-year (5.24t/ha) average. As with winter beans, foliar disease pressure was low, but black bean aphid and bruchid infestation was higher this year.
A new sub-category of pale hilum beans has been introduced for
spring beans: Low Vicine/Convicine (LVC). Vicine and convicine are anti-nutritional compounds that when present in high levels can give rise to favism in humans (those that have a deficiency in the activity of a particular enzyme) and can give performance issues when fed in animal feeds. Two new varieties Victus and Tiffany have been added in the LVC category of the RL with a P1 recommendation. Victus is the higher yielding of the two, matching the top yielding spring bean Lynx at 104%. Downy mildew rates just one point behind Lynx at 6. Tiffany is a little behind on yield, at 100%, with a downy mildew rating of 5.
LG Cartouche gains a full recommendation for 2019. Yields are a little behind the best, but with the exception of Maris Bead, protein content is significantly higher than other beans. Mallory moves from P1 to P2 recommendation, giving yields similar to Vertigo (101%) and has a downy mildew rating similar to Lynx (7). Lynx, Fanfare, Vertigo Fuego and Maris Bead all remain fully recommended within their respective categories.
Winter beans
There is little change within the winter beans for 2019, but Vespa moves from P1 to P2 recommendation. Yields at 103% are just 1% lower than top yielding variety Tundra. Tundra, Bumble, Wizard and Honey all remain with a full recommendation.