£12,000 training fund started
Agricultural crop protection company Bayer Crop Science has started a £10,000 fund with the charity Farming and Countryside Education (FACE) to help increase training opportunities for teachers wanting to work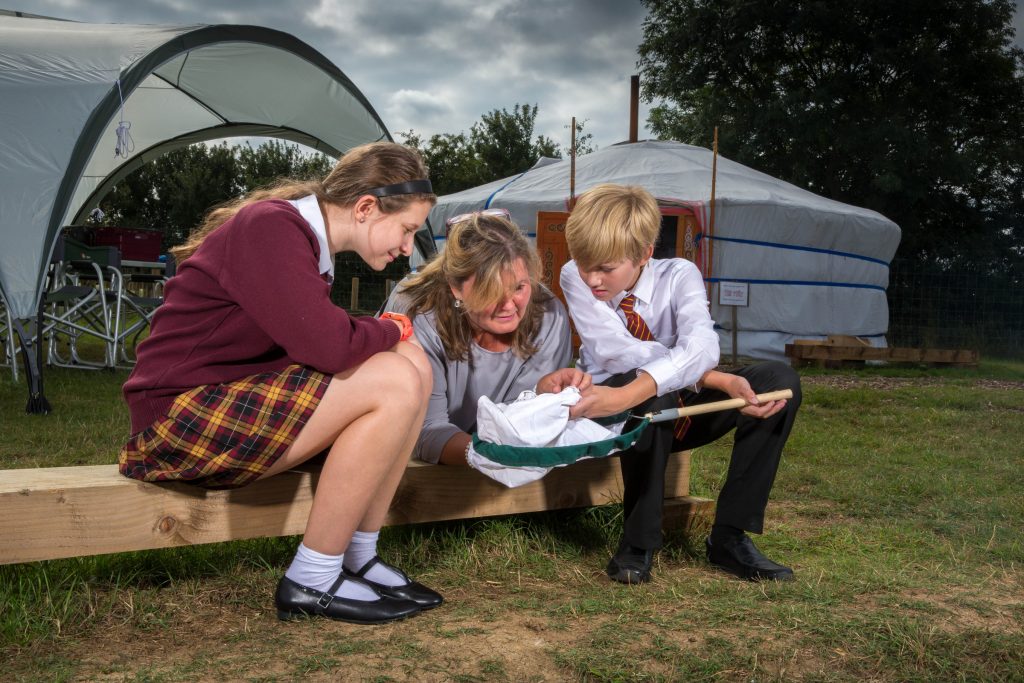 Agricultural crop protection company Bayer Crop Science has started a £10,000 fund with the charity Farming and Countryside Education (FACE) to help increase training opportunities for teachers wanting to work with farmers within the education system.
It could lead to over 12,000 more children having some food or farming content within their lesson plans, and an extra 1750 children taking a farm visit during their education.
Survey work carried out on behalf of both organisations has highlighted that more farmers would like to be involved in educational activities using their farms, but teachers often are unaware of the opportunities that farming can provide.
"Following attending a teacher training course, nine out of 10 teachers incorporate food and farming into their teaching, with 13% arranging a farm visit within three years of the course," Dan Corlett, chief executive of FACE says. "It's all about building confidence with the teachers."
Highlighting the opportunities for teachers would have long-lasting benefits in making sure farming is part of a child's education, says Michael Muncey, Head of Bayer Crop Science in the UK. "With the pace of technological change across farming there will be great opportunities for the brightest minds in all sorts of disciplines.
"By encouraging more teachers to integrate farming into their teaching, we hope that it will persuade both teachers and pupils that farming is a career of choice rather than last resort, as well as highlight how and where our food is produced."
The fund will initially help train more than 150 teachers on farms across the country. "Many teachers have little knowledge about farming, so these sessions help teachers understand how they can incorporate food, farming and countryside into classroom teaching.
"Typically the courses are run on a farm, and give teachers ideas about how they can teach all subjects in the curriculum through farming, as well as introducing the idea of farm visits, and giving some helpful information about running such visits.
Around 19% of farmers are already involved in hosting visits by schools, according to a survey of 1279 farms for Bayer, with a further 17% interested in doing so, says Alice Turnbull, part of Bayer's Communications team.
"It shows there is a huge opportunity for more educational activities on farm, whether that is hosting school visits, or taking part in Open Farm Sunday or providing on-farm training for future farmers through work experience or apprenticeships."
In total, around 40% of farmers indicated they were interested in doing more educational activities. "A second more in-depth piece of research with 100 farmers found many were doing this for genuinely altruistic reasons," Miss Turnbull explains. "They really like helping children learn about where there food comes from, supporting their local community and raising awareness of farming."
But the in-depth research also highlighted that there were barriers for more farms being involved. "A lack of resource – either time or money – was commonly cited by farmers as a barrier, as was a concern about health and safety."
A third commonly cited barrier was uncertainty about how to go about hosting a visit, which is something FACE can help with, says Mr Corlett. "As well as providing training for teachers, there are CEVAS training courses for farmers, which helps prepare them for hosting visits and talking to teachers and students."
Over 2,300 farmers have now passed through a CEVAS course and are entitled to display the trained personnel logo in recognition of their learning and preparation for high quality visits and farm experiences, he adds.
Some of the best farms involved in educational activities are highlighted in the Bayer / FACE Awards, says Mr Muncey. "Together with FACE we run these Awards every couple of years to help promote the great work that farmers do in this field. Entries for the 2017 event are currently open, with the Awards ceremony being held in London in September."