How the right tools drive profitability for diversified farms during Covid-19
Farms that have adapted their business offering, taking advantage of the right tools and opportunities to do so, have often been able to maintain cashflow via their supplementary businesses.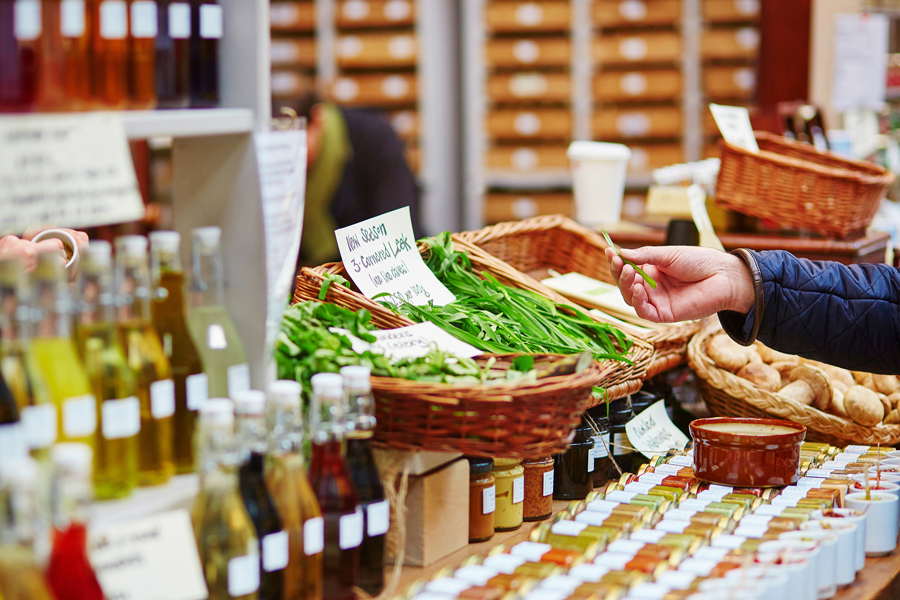 Covid-19 has sent shockwaves throughout UK agriculture, as it has through all sectors and across the world. What the pandemic will ultimately mean for the industry as a whole is currently uncertain. However, it's clear that those farming businesses which have a consumer food related diversification have managed to succeed in weathering the storm and maintaining greater financial stability as a result. Farms that have adapted their business offering, taking advantage of the right tools and opportunities to do so, have often been able to maintain cashflow via their supplementary businesses.
It is unfortunately true that many diversified enterprises – including accommodation, leisure, events, catering, and sport – have suffered huge financial losses due to lockdown. However, the coronavirus has reinforced the importance of a robust food supply chain for many consumers, with an increased focus on purchasing local produce. Now more than ever, the provenance of our food has become a household issue.
Research by the Farm Retail Association (FRA) has shown that 92% of surveyed farm retailers reported a significant rise in new customers since lockdown began, with farm shop businesses successfully positioning themselves as a reliable and convenient alternative to supermarkets, offering a different shopping experience around quality and provenance. Kantar's recent survey showed that independent and local grocers have seen a sharp rise in sales of 69% between March and July. It's clear that farmers have demonstrated significant innovation and capitalised on providing what the consumer needs in a way that is convenient to them: diversified businesses have leveraged their digital tools in order to offer home delivery, online ordering, and bespoke services that meet shoppers' most pressing requirements.
What differentiates those diversified farm businesses that have managed to stay productive and profitable during the coronavirus? According to Piers Costley, director at Farmplan, the leading provider of farming software for UK agriculture, having robust and flexible systems in place made all the difference.
"Lockdown instantly created an extremely challenging environment for all diversified farming businesses," he says. "For those that were able to stay open and offer a service – like the farm shops mentioned – it's clear that those with the right tools already in place were able to act quickly and derive the most value out of the circumstances. Those businesses were able to offer something that consumers needed at the time they needed it the most."
The figures demonstrate this to be the case. A June poll from the FRA found that 79% of farm retailers have been able to introduce a click and collect service in light of the pandemic, with many even offering contactless collection options. A further 67% have introduced home deliveries. The result? UK Farm shops have received more than 1.4 million estimated orders for home delivery or collection since lockdown began.
It is clear that those businesses which have engaged with tools that allow them to track and use all of their data and analytics have been able to provide a more sophisticated offering to customers – and customers have responded to that upgraded service offering. This is reflected in the recent operations of those businesses: 73% of farm shops have furloughed fewer employees than expected, with many even hiring extra staff as a direct result of their success.
Farmplan have reported great success among those in their customer base using their suite of business and accounting software. Although known for its farming-related functionality, tools allowing analysis of income and expenditure, better handling of invoicing, recording purchased and sold stock, monitoring payrolls, and automation are all invaluable for diversified extra businesses.
"The pandemic has been a dreadful thing, but it has led to people considering the provenance of their food," says Piers. "Support for locally-produced food has never been higher, and many businesses have seized the opportunity to meet that demand."
"Innovation is the lifeblood of agriculture. Farm businesses that have, where possible, diversified in order to meet consumer requirements during incredibly challenging circumstances should be applauded. It's clear that this innovation and embrace of smart data solutions will drive the industry going forward, both in the wake of this crisis and as we move into a more market-focused trade environment in the years to come."
How can smart software drive greater value in your diversification? Visit www.farmplan.co.uk to learn more