Haulage fleet achieves high DVSA standards
Openfield Group Limited, the British farmer-owned co-operative, has today announced it has demonstrated that its in-house haulage fleet has the strong track record of compliance and standards required by the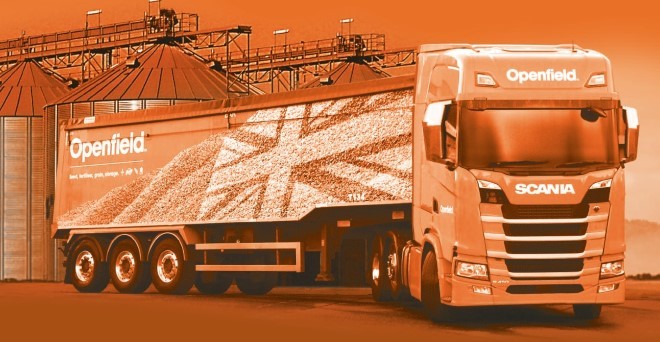 Openfield Group Limited, the British farmer-owned co-operative, has today announced it has demonstrated that its in-house haulage fleet has the strong track record of compliance and standards required by the Driver and Vehicle Standards Agency (DVSA).
Operators who successfully achieve DVSA Earned Recognition status possess a proven culture of compliance. By allowing DVSA to remotely monitor their fleet compliance systems, checks can be carried out which provide the assurance and confidence that Openfield is effectively managing their in-house transport operation and are functioning in a compliant manner.
Openfield's head of fleet, Keith Hughes said, "The scheme demonstrates our strong track record of compliance and adherence to standards. Openfield works hard to connect our members with innovative supply chain contracts. Aligning these contracts with excellent service makes our UK co-operative position unique. Membership of this scheme will help us to further improve the service we offer to both farmers and the British food and drink industry."
The DVSA Earned Recognition scheme is voluntary. Operators must be able to show that they have robust systems and processes that promote effective and proactive transport management.
Operators who have DVSA Earned Recognition status obtain best business value from the enforcement regime and it creates a model that drives up compliance and enables others to aspire to it. It also enables DVSA to divert its resource to target the seriously and serially non-compliant fleets, where the risks to road safety are the highest.