Latest Agricultural Price Index figures show increase for inputs and outputs
Latest Government data shows that there has been an increase in all outputs and inputs on the Agricultural Price Index in the year up until April when compared with the
Latest Government data shows that there has been an increase in all outputs and inputs on the Agricultural Price Index in the year up until April when compared with the previous year.
Published by the Defra, the Agricultural Price Index displays that outputs have increased by 2.6 per cent over the space of 12 months and inputs have increased by 3.3 per cent.
The total outputs have increased by 0.7 per cent more than than the inputs.
This follows the trend of total outputs having a higher level of increase than total inputs.
Despite the overall increase of goods and services output, items such as potatoes and oilseed rape have seen a decrease of 28 per cent and 16 per cent when compared with April 2017.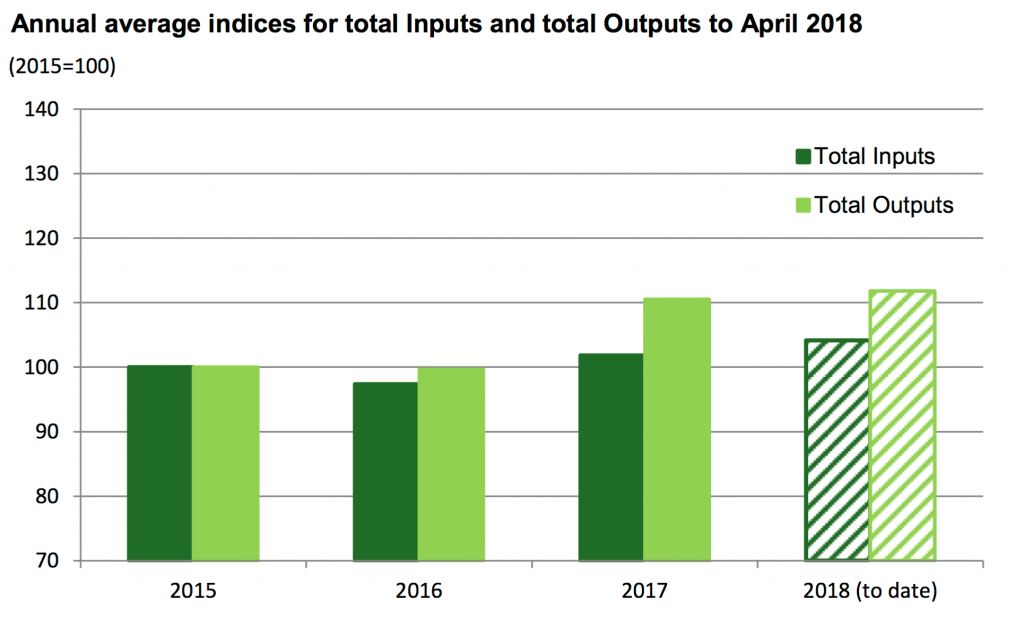 The output reflects the price farmers receive for their products and the the input reflects the price farmers pay for goods and services.
This is the first release of the Agricultural Price Index in which the indices have moved from a base year of 2010 to a base year of 2015.
The report also shows that after a sharp rise in the second half of 2017, the milk price index declined back down to only have an increase of 1.9 per cent as to 12 months before.