Derbyshire County Show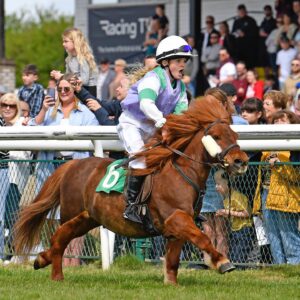 Every year the organisers of the Derbyshire County Show put a tremendous amount of thought and effort into the attractions for visitors to enjoy. 2023 will be no exception!  So whether it's children, Mums and Dads, Grannies and Grandads, there is something for everyone.  You will certainly have a day out to remember.
They may be small, but they are definitely mighty! Miniature ponies thundering over miniature fences with their fearless jockeys! The adrenaline fuelled sport will be a highlight of the show! Look out for them in the main ring!
Be sure not to miss the impressive display from the Derwent Valley Gun Dogs as they take to the main ring.
Stuntworld is the most experienced and longest running Stunt Team in Great Britain. Be sure not to miss their thrilling performance in the Main Ring, including Ramp Jumps, Stoppies, Quad Stunts,  Rollover Motorbike and many other remarkable stunts that need to be seen to be believed!
Visiting the Outdoor Food Showcase is a great opportunity to see, taste and buy a huge variety of food and drink – much of it produced here in Derbyshire.   Come and browse the fare from hand picked exhibitors.
Our countryside area aims to promote everything that the British Countryside has to offer! A huge range of Vintage Tractors, Engines and Motorcycles will also be on display in this area.
The Livestock Committee puts on a wide range of cattle and sheep classes, with over 100 cows and 200 sheep coming to the show. The section also has classes for the heavy horse, the ridden heavy horse and an agricultural turnout.