500 issues, and still counting!
Henry Brown takes a fond look back over the last 42 years, from the first issue of Farmers Guide in 1979 to the 500th edition this year.
FULL WRITE-UP IN APRIL 2021 ISSUE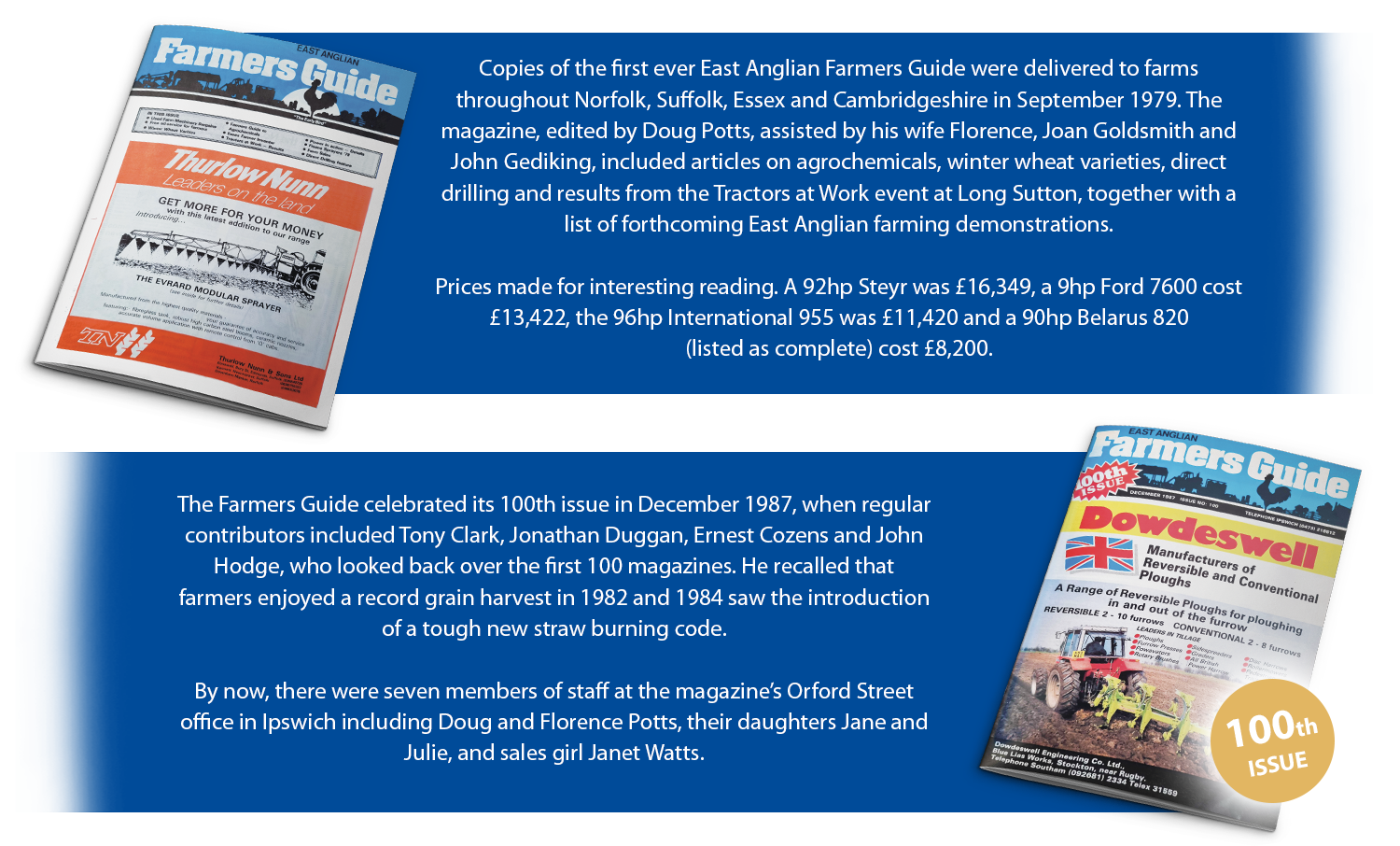 When the East Anglian Farmers Guide launched in September 1979, Massey Ferguson booked a full page within the budding magazine, to advertise their MF 130 Drill. As Farmers Guide quickly became the UK's leading monthly farming magazine and Massey Ferguson continues to rise through the ranks of global agricultural manufacturers, every MF machine, from balers to combines, has graced our pages at some point over the past 42 years.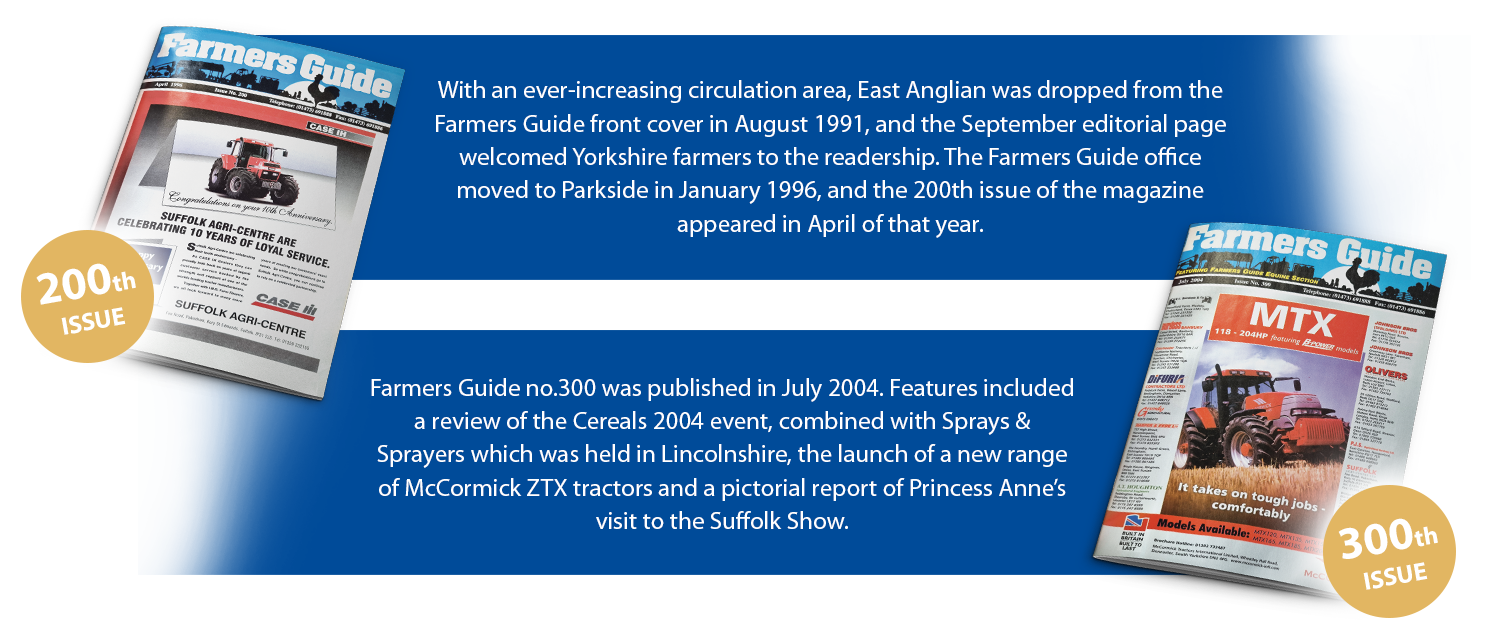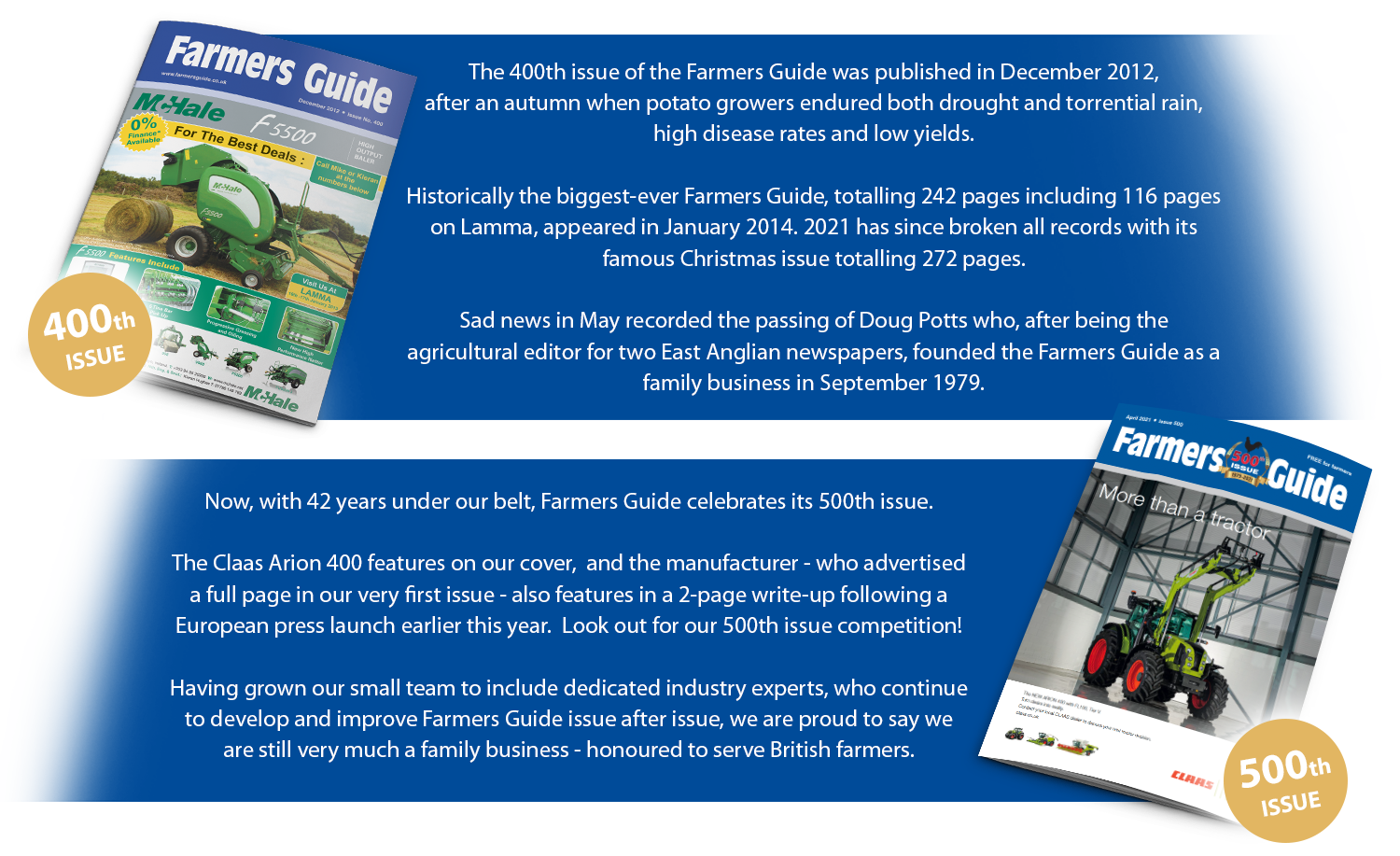 Our Favourite Farmers Guide Covers
ENJOYED BY OVER
90,000
READERS PER MONTH
AVAILABLE TO READ
ONLINE
FREE EVERY MONTH
OVER
2.5M
VIEWS ON YOUTUBE
THANK YOU FOR
500 ISSUES!
ISSUE 1000 will be in 2063…
Other 500th Issue Sponsors
WHAT OUR READERS ARE SAYING
Best day of the month is when Farmers Guide lands on the doormat!
Jonny Kerley Crop Trial Specialist, Cambridge
This is the best magazine I have ever had. Cancelled Farmers Weekly and Farmers Guardian. This magazine is well focused and positive in its approach to farming. Excellent reading.
R J Greenbank Farmer, North Yorkshire
Farmers Guide is funded by advertising, so we sincerely appreciate the time you take to consider each and every client promotion featured within our magazine, emails and website.