2018 Free Range Award winners unveiled  
The stars of free range egg production have been recognised by their peers for the contributions they have made to the sector over the past 12 months. Three Free Range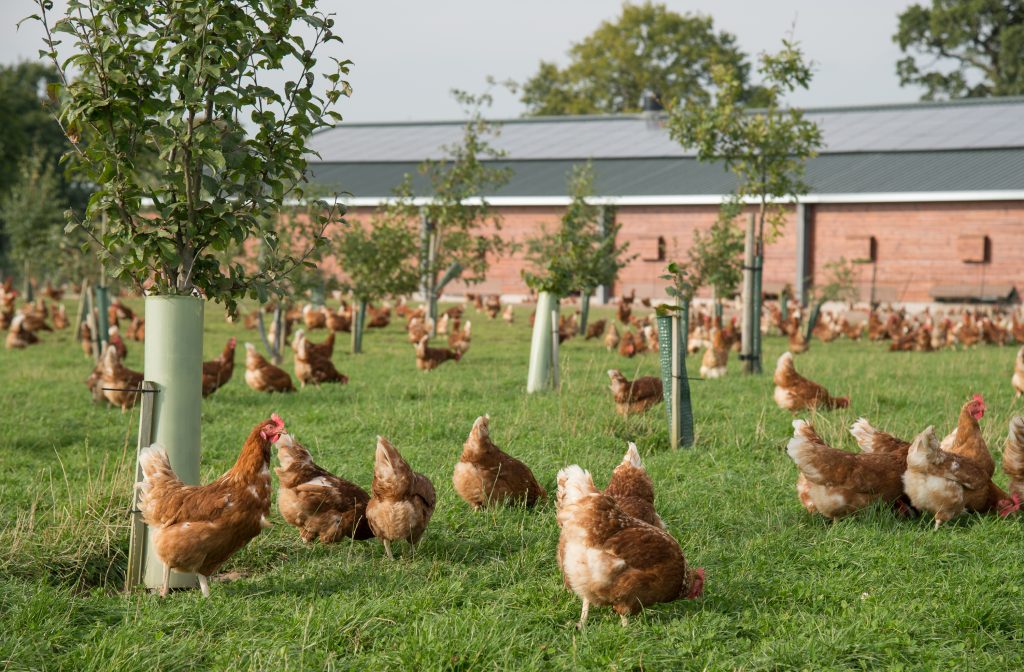 The stars of free range egg production have been recognised by their peers for the contributions they have made to the sector over the past 12 months.
Three Free Range Awards, sponsored by Elanco, went to businesses based in Yorkshire at a sell-out presentation evening for 200 people hosted by the British Free Range Egg Producers Association in Warwickshire.
The awards celebrate excellence from companies and individuals who make sustained, positive contributions to the sector.
Lucy Sanderson, from Morton Grange Farm in Yorkshire, won producer of the year in the over 16,000 hens category thanks to excellent flock performance and attention to detail to contain costs.
Lucy's hens have performed above breed targets while renewable energy installations provide electricity to run a home mill mixer. Costs are also reduced by using home-grown wheat in hen rations and maximising the range by growing lucerne, which is also used for the hens.
Producer of the year in the under 16,000 hens category went to Nigel and Sue Smith, also from Yorkshire, for what judges described as "their passion and drive". Judges were impressed with the bio-secure unit and above breed target production. The Smiths' commitment to education and raising awareness about production was also praised following the installation of a viewing platform for local schools to safely see how their hens live.
Minskip Farm Shop, near Harrogate, took home the retailer of the year prize. Judges admired the commitment of husband and wife team, Emma and Ben Mosey, acknowledging the couple had "worked hard to develop their business in the two years since its purchase".
Judges liked their use of social media, local press and mailing lists to grow a repeat customer base, and their open-door approach to farming in order to educate and empower.
LJ Fairburn & Son won marketing initiative of the year for the development of British Blue Eggs. The Fairburn family spent four years developing the correct genetics to get to the "British Blue", a hen that is a productive and opulent layer. Judges were impressed with the successful launch of British Blue Eggs, which has led to a 10% share in the specialist egg market over the past two years.
There was more success for the Fairburn team as Keith Parish won Employee of the Year for his commitment and high standards in his role as rearing manager. Having worked for Fairburn for 34 years, he is responsible for rearing all pullets plus local contract free range producers.
Breakthrough of the year was announced as Exzolt, a new product from MSD Animal Health which can wipe out over 99% of poultry red mites through simple drinking water administration, providing a rapid and dramatic effect and a zero-day egg withdrawal license.
The lifetime achievement award went to David Spackman, who has been involved with poultry for over 57 years. David started out in research looking at topics such as lighting patterns and nutrition. He then moved on to become a vet, where he specialised in poultry and was involved in identifying new emerging diseases of poultry in the field.
The past 20 years has seen David take the role of secretary of the UK Egg Producers Association and the Laid in Britain assurance scheme, as well as organising successful quarantine premises and export of rare breed chicken eggs to Australia. David has also published many scientific papers and spoken at conferences worldwide.
James Baxter, chairman of BFREPA, said: "The Free Range Awards are a chance to honour and thank the individuals who have put the sector where it is today. Every year we are extremely impressed with the amount of innovation and passion for the free range egg industry, from the producers through the supply chain to the packers and retailers. It is with great pride that we get to publicly recognise the efforts and dedication of these outstanding individuals."