Blowfly Alert and tracker now live – alerting farmers to early blowfly threat
As spring approaches so does the threat of blowfly strike, leaving farms across the country vulnerable and at risk.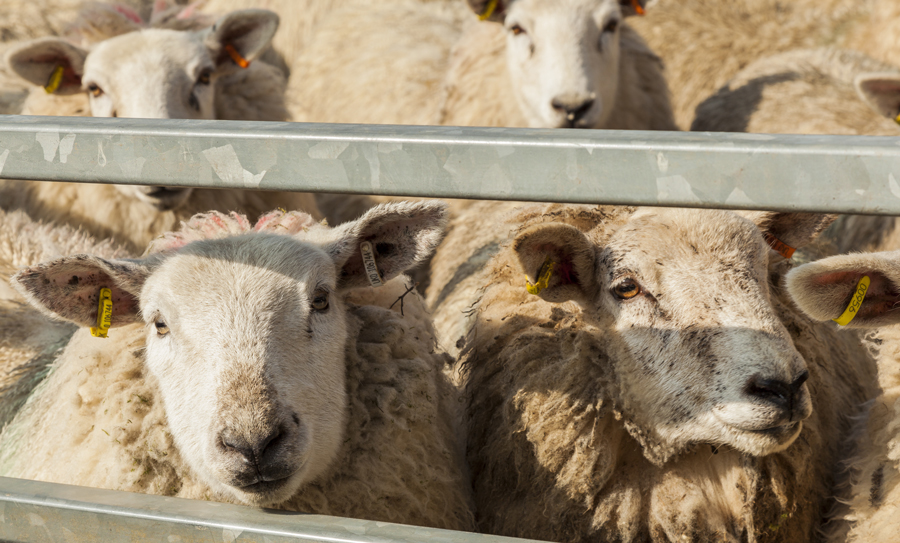 As spring approaches so does the threat of blowfly strike, leaving farms across the country vulnerable and at risk. A National Farm Research Unit study showed that only 51% of farms have incorporated preventative treatment earlier in the year to guard against strike, leaving almost half of all farms exposed. To combat this issue, a continued collaboration between Elanco Animal Health and NADIS (National Animal Disease Information Service) will bring sheep farmers real time updates on blowfly risk and reported strike cases with expert advice to help alert farmers, vets and industry professionals.
The trackers will include forecast and reported blowfly strike cases. The NADIS Blowfly Alert will be put together with information from Professor Richard Wall of the University of Bristol, based on a detailed weather-driven simulation model and will provide a regular blowfly-risk forecast outlining the blowfly challenge facing sheep across the different UK regions.
"Our blowfly forecast model is built on many years of detailed research" says Richard "so it's great to now be able to use it to predict the seasonal change in strike risk and to give farmers advance warning in a way that helps with their blowfly preparations."
The timing and severity of blowfly strike is strongly influenced by the weather. Spring temperatures are more variable and harder to predict, making it difficult to determine when to treat. Kate Heller, Technical Vet at Elanco says, "delaying preventative treatment, not only costs the farm but risks the welfare and productivity of the flock."
"The costs of inaction when it comes to blowfly strike far outweigh the costs of protection. With 99% of farmers having suffered financial losses as a result of blowfly strike, the potential impact on your flock simply isn't worth the risk. Farms need to take control — and take control early — by using a preventative IGR product with full fleece protection*."
Henry Riley, Flock Manager at a farm previously hit by blowfly, is clear that just monitoring symptoms is not an effective strategy. "By the time symptoms show themselves, it's often too late. It's easy to overlook even one affected sheep, and blowfly strike can cause huge damage in very little time. By being more proactive and switching to a preventative approach earlier, we saw a huge difference. We only encountered one case of strike – previously it had been thirty".
Using a preventative product earlier reduces risk later in the season by ensuring a much lower fly count as the season progresses.
"Choose a system that gives you control over your farm," added Kate. "When farmers are looking at treatment options, they need to look for the longest protection with an IGR that binds to the fleece – It is now possible to get 19 weeks blowfly strike prevention."
To report a case of blowfly strike on your farm, and alert farmers in your area, go to www.farmanimalhealth.co.uk/tracker
To see the latest risk data for your region visit the NADIS Blowfly Alert on https://alerts.nadis.org.uk