Collectors' items under the hammer at Europe's largest vintage sale
Cheffins' Cambridge Vintage Sale at Sutton, near Ely on the 27th April 2019 will showcase a number of the world's most unusual classic and vintage tractors.
Over 3,000 lots in total
Over 230 rare vintage and classic tractors
39 vintage motorcycles
32 classic cars & commercials
Cheffins' Cambridge Vintage Sale at Sutton, near Ely on the 27th April 2019 will showcase a number of the world's most unusual classic and vintage tractors, alongside vintage motorbikes, classic commercial vehicles, classic cars, petroliana and collector's items, at Europe's largest auction of its type. Based in East Anglia but operating nationwide, Cheffins is Europe's leading auctioneer of vintage machinery and this sale is set to be a major event for collectors and enthusiasts.
The headline lot of the day is a highly-rare 1968 Doe 130 which has an estimate of £65,000 – £75,000. One of the last examples of this iconic machine ever to have been built, it has exceptional provenance and history, having been bought new by George Pryor in Essex – the farmer and inventor who was behind the original concept of the famous Doe 'Triple-D.' Only 170 of these machines were ever built making them incredibly rare to the market and a favourite with tractor collectors and enthusiasts.  Following this is a rare 1957 Marshall MP6 which is one of only 197 to be built, with all but 10 being exported to Australia, New Zealand and Tasmania it has an estimate of £65,000 – £75,000. There is also a Peterbro 30-4, built by the Peter Brotherhood, based in Peterborough. This was one of the most technologically-advanced machines available at the time. This model dates back to 1923, with the majority being exported to other markets. This is only one of a handful of these tractors in preservation in the UK, this one is thought to make around £40,000 -£50,000.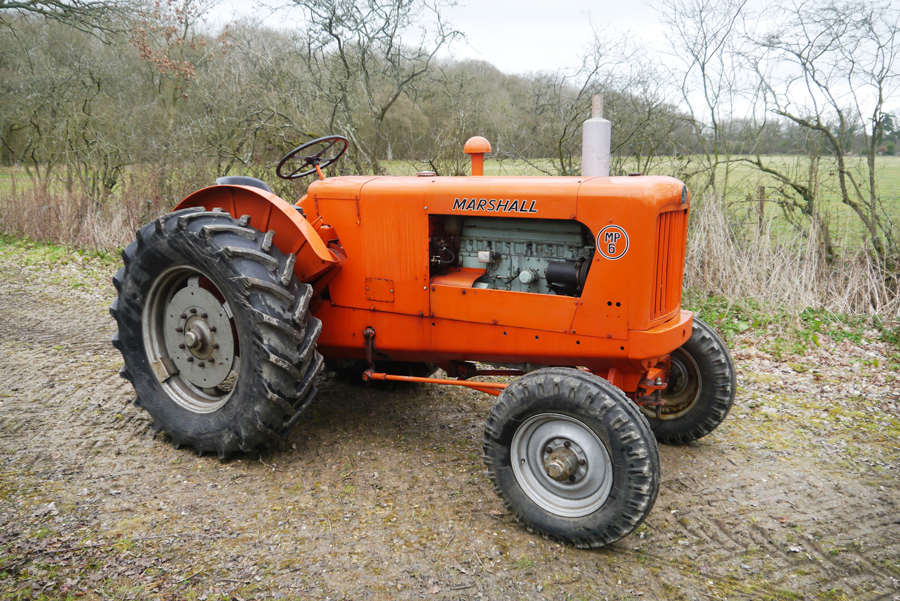 In the cars and bikes section, there is a 1950 1595cc Land Rover Series 1 which is highly-desirable and set to make between £20,000 – £22,000. Whereas the highlight of the 39 vintage motorcycles on offer is a 1958 125cc Bialbero Grand Prix Ducati. This model in particular is one of only very few machines which were sold off to private buyers when Ducati withdrew from racing at the end of 1959. In the current ownership since 2011 the Ducati has participated in the Festival of 1000 bikes twice, the Ducati Museum UK event at Silverstone in May 2011, a Sammy Miller Museum open day and has won several awards including Best European at the 2011 Footman James NEC show. It has also appeared in various publications including Mick Walkers Ducati The Racing Story and Ducati and the TT by Greg Pullen. It has an estimate of £48,000 – £52,000. Also, amongst the bikes is a collection of eight very special vintage examples from the 1930s all from the same owner which are priced at up to £22,000 apiece. For those looking for something a bit different, a 1912 Brayshaw Showman's Living Van is available with an estimate of £20,000 – £30,000. Recorded owners include well-known showmen, Tommy Gavin and Henry Crooks. It has been immaculately restored by the current owner.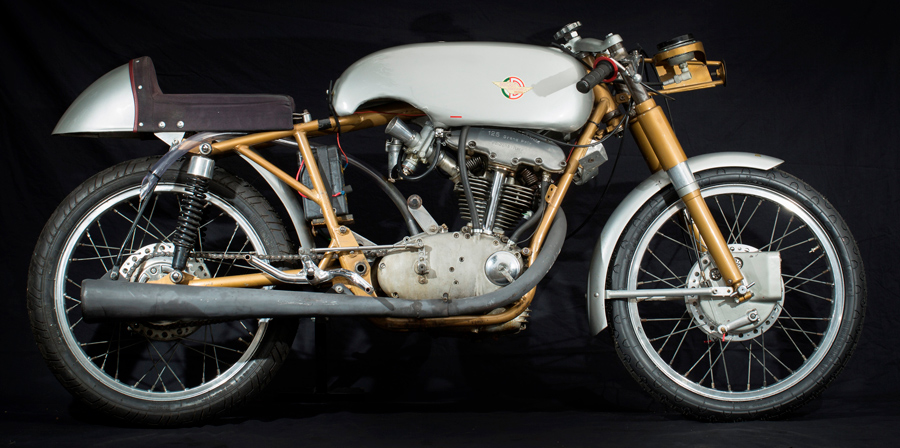 The petroliana section is dominated by the 160 lots from the world-renowned automobilia collection belonging to Stewart Imber of Goodwood Revival and set and prop hire company, Themed Garages. The famous collection has previously been seen on Channel 4, Quest TV and has been dressing sets at The Goodwood Revival since 2005. On offer are over 40 classic Mercedes-Benz items dating from the 1920s to the 1990s, as well as petrol pumps, enamel and illuminated signs, forecourt maps, promotional flags, posters and so on. One of the highlights is a Morris-Commercial garage hanging illuminated sign from the 1920s which is still working, this extremely rare item has an estimate of £4,000 – £5,000. Similarly, a Morris Distributor illuminated sign from the 1930s is expected to achieve between £2,000 and £2,500. There is also an unusual coin-operated arcade ride in the form of a speedboat which has an estimate of £700 – £900.
Bill King, Chairman, Cheffins says: "This sale encompasses a superb line up of over 200 tractors, covering examples dating from before the 1920s right the way through to the 1990s. Those on offer include some highly-rare originals, as well as well-restored items, many of which are coming to the market for the first time in decades. We are looking forward to seeing collectors and enthusiasts from far and wide for the first of our iconic vintage sales of the year, particularly as this is one of the best April vintage sales we will have had to date. Not only are there over 3,000 diverse lots but also the quality of those on offer are second-to-none."
The sale will take place on the 21st April, at Cheffins Machinery Sale Ground, Sutton, Ely, CB6 2QT.  For more information please visit www.cheffins.co.uk, or call Cheffins auctioneers on 01353 777767.