Front-end auxiliary drive solution reduces downtime
Schaeffler, manufacturer of LuK clutches and drive components, has a range of INA Front End Auxiliary Drive (FEAD) kits available for the farming and agricultural sector. In late 2017, the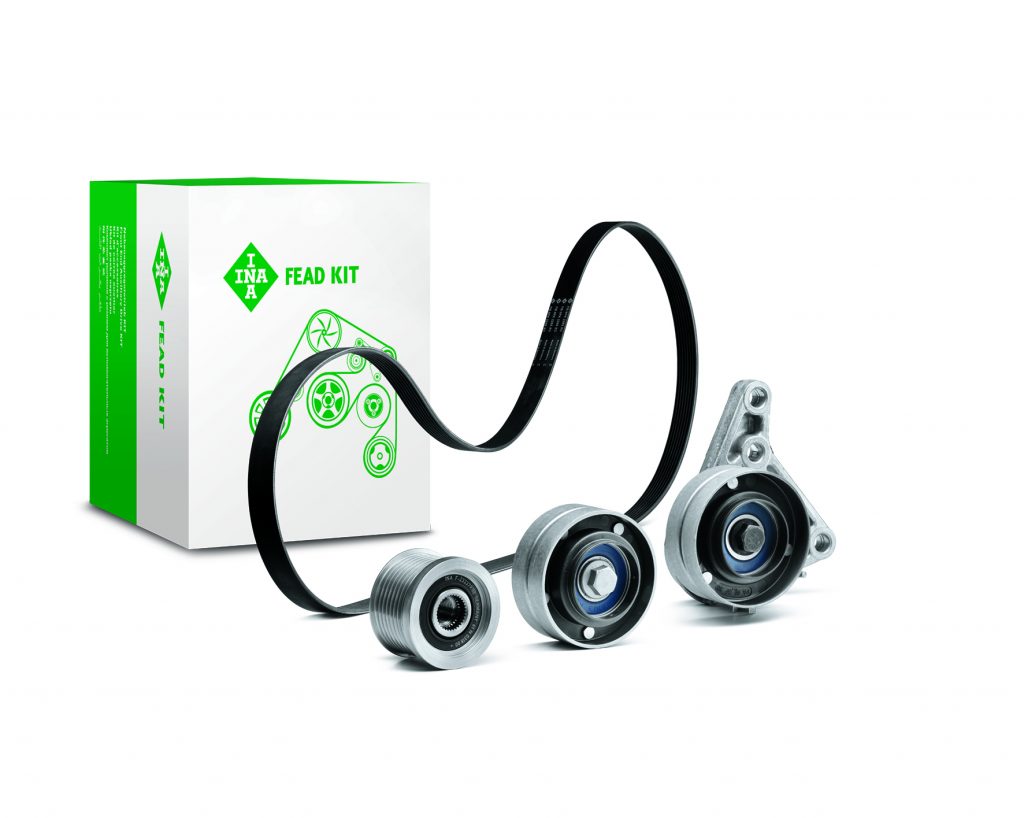 Schaeffler, manufacturer of LuK clutches and drive components, has a range of INA Front End Auxiliary Drive (FEAD) kits available for the farming and agricultural sector. In late 2017, the global leader in the tractor clutch sector announced it had created an industry first in providing a complete FEAD aftermarket repair.
Most new generation tractor engines feature a complex FEAD system, driving a host of auxiliary components and safety functions. After identifying a service requirement for this system, and as pioneers in the development of OE repair solutions for the aftermarket, Schaeffler engineers created an innovative, 'best practice' range of kits and components.
Replacing just a single worn or damaged element of the belt drive system should be considered as only a short-term solution; as the true cause of damage could be another component that's difficult to identify. Schaeffler overcomes this challenge by creating the first complete repair solution for FEAD systems, avoiding complicated diagnosis and allowing technicians to replace all the affected components to ensure a professional and durable repair.
Schaeffler automotive aftermarket commercial vehicle director Keith Leadbeater said, "In the agricultural sector, there is nothing worse than suffering crop loss or unplanned down time – especially when it's caused by belt-drive damage that could have been avoided.
"Reassuringly, tractors will be back to work quickly thanks to the INA FEAD kit – and will stay out in the field for longer thanks to its long-term durability. The Schaeffler FEAD repair kit is the first complete solution for the agricultural sector and opens a whole new market segment for our distributors."