Has your trailer passed the Tilly test?
More than 5,000 trailers have now been inspected and certified as being in roadworthy condition through the Tilly Trailer initiative.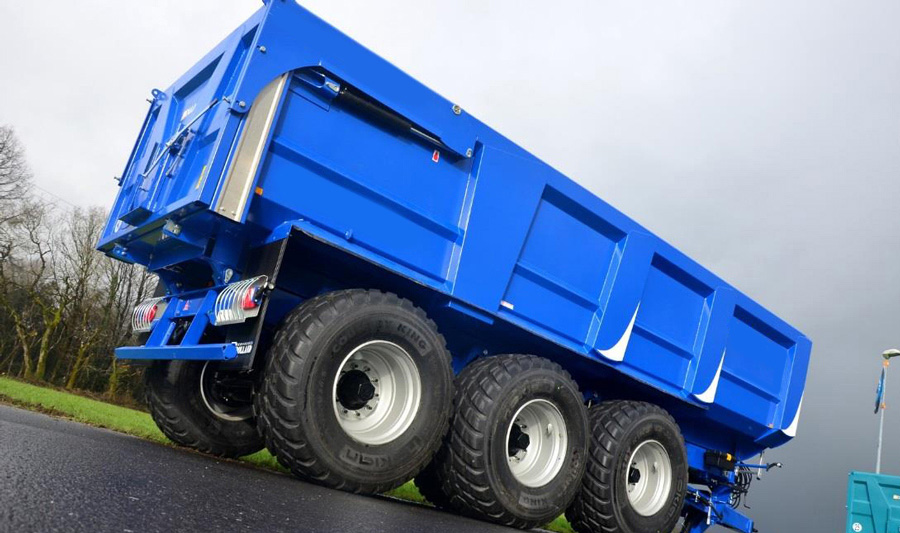 More than 5,000 trailers have now been inspected and certified as being in roadworthy condition through the Tilly Trailer initiative. Clemmie Gleeson reports.
The scheme calls for all farm trailers to undergo an annual 18-point inspection by qualified land-based engineers to ensure their safety.
The initiative was launched by Jane Gurney and her family following the death of her son Harry Christian-Allan who was tragically killed in 2014 when the tractor and trailer he was driving crashed into a bridge. The trailer was later found to be poorly maintained and the brakes were faulty.
The Tilly 18-point inspection profile was developed in conjunction with the Health and Safety Executive (HSE) and BCH Road Traffic Policing unit. It is intended for trailers capable of carrying loads of 10t and over although it can be applied to any braked items typically found on a farm. 
A Tilly inspection is carried out on the farm allowing the opportunity for every trailer to be inspected to the Tilly standard by an authorised mechanic either working within a larger dealership or independently.
One key characteristic of the inspection is that all wheels are removed to allow the brakes to be fully assessed. "It is the only way to really know your machine," said Jane. Another checkpoint is the towing eye, she added. "The towing eye is what keeps your rig together. If there is more than 10 per cent wear or it has changed shape it should be replaced not repaired."
Trailers that pass the test are given a 'Tilly pass' sticker certificate to be displayed on the trailer's tailgate. The 2019 Tilly is red and white but the colour will change each year. The inspection is recorded in detail on a uniquely numbered maintenance sheet which includes the certificate number and chassis number. This record is retained in triplicate with copies for the farmer and mechanic and the third copy being returned and retained by Tilly Pass where a hard copy is stored and the details are also entered on a database.
Exceeded target
The Tilly scheme launched in April 2018 and Jane told Farmers Guide that she initially set a target of having 100 trailers inspected by the following autumn. However that target was exceeded ten-fold and in July this number reached 5,050.
"We have had tremendous support from trailer manufacturers," said Jane. "By the autumn we will have a total of 250 outlets including dealerships and independent land-based engineers signed up to the scheme."
Another success was two-days' training which was attended by 150 police officers from 14 different forces which covered trailer safety and what officers should look for.
"At the moment it is law to properly maintain and check your trailers but it is not law for someone to check you are doing it," she added. She was hopeful this would change in the future and that the Trailer and Towing Safety All Party Parliamentary Group launched in April this year would 'move things forward'.