New woodchipper option for farmers
Woodchipper manufacturer Först has introduced a new machine to its 8" series range with the launch of the PT8. The new Först PT8 woodchipper, the fourth machine to be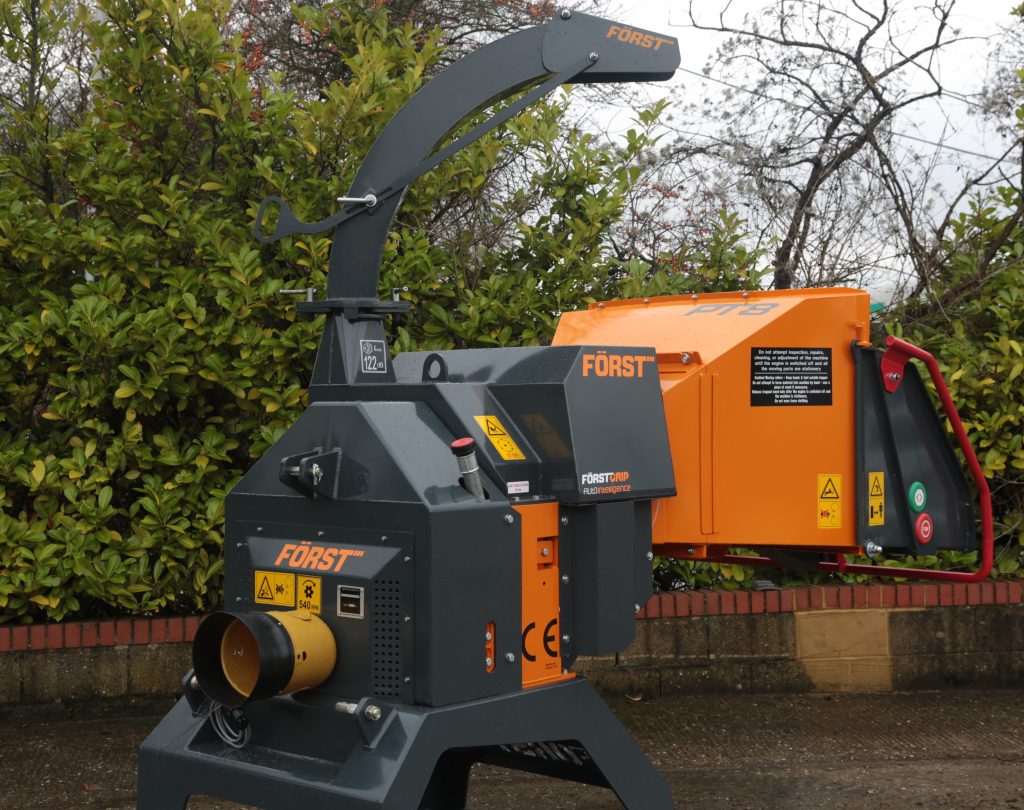 Woodchipper manufacturer Först has introduced a new machine to its 8" series range with the launch of the PT8.
The new Först PT8 woodchipper, the fourth machine to be added to the manufacturers 8" series range, is a premium model developed specifically for contractors, arborists, landscapers and farmers.
The PT8 is a robust and powerful woodchipper that has its own hydraulic system and reservoir, meaning the machine doesn't need to be connected to a power unit's hydraulic system. Compact in size and hugely effective, the PT8 builds on the Först 8" series reputation of offering outstanding chipping performance combined with excellent build quality and 3-year warranty as standard.
Classed as an 8"x 10" capacity machine, the new woodchipper is tight on the heels of other much larger 9" capacity units. The true compact performer is the perfect machine for arboriculture where a power unit is available. Its versatility means it is more than capable of operating efficiently in horticultural and agricultural markets as well as on the golf course.
The new machine is ideal for any professional with a power unit to drive the machine. Connectivity to a tractors trailer light sockets provides electrical power to Först's unique Autointelligence Control system, which operates the 'no stress' function fitted as standard to the machine.
Först director Doug Ghinn commented: "Our aim at Först is to continue producing strong and durable woodchippers that deliver exceptional performance, reliability and true value to tree surgeons, arborists and contractors.
"The new PT8 woodchipper has been introduced into the market carrying the outstanding reputation of our existing range of machines. The PT8 encompasses the features and benefits that the industry has come to expect with all Först machines, displaying a level of quality that we strive to maintain in the research and development of our new products."
As with all Först woodchippers, the PT8 comes with the unique FörstGrip feedroller system that ensures exceptional crushing power. The top feed roller climbs on an arc toward the timber, pulling material down toward the flywheel and naturally climbing butt ends to make the infeed grip exceptional to break the toughest of forks and limbs.
The machine also features an open top flywheel system with twin 10" blades ensuring chip is thrown, not blown, minimising blockages on wet material and helping to maintain increased velocity when chipping.