Quality submersible pumps from reputable supplier
Clear water fast with a Clarke Water Pump Machine Mart sell a range of electric Submersible Water Pumps for wide range of uses including flooded cellars, trenches, flat roofs, swimming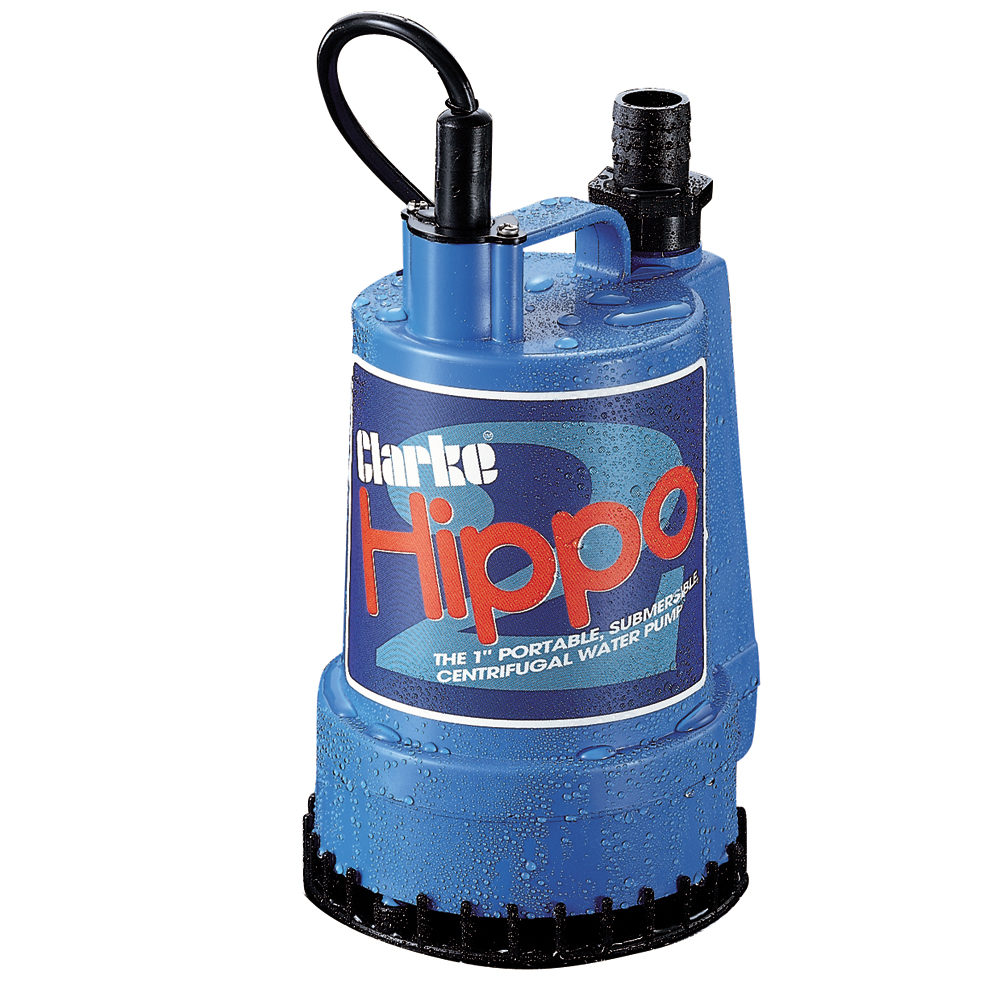 Clear water fast with a Clarke Water Pump
Machine Mart sell a range of electric Submersible Water Pumps for wide range of uses including flooded cellars, trenches, flat roofs, swimming pools and gardens, in fact whatever you can think of! Domestic or industrial, models ,such as the HIPPO 2 seen to the right, will pump to within 3 mm of the floor with an output of up to 208 litres per minute, a max head height of up to 8.5m with the majority featuring a float switch for automatic cut off. The famous Clarke Hippo range has sold over 300,000 units in the UK over the last 25 years.
This model costs only £52 + vat.
also available
If you're having trouble draining pits, sumps, ditches, footings or any problems shifting both clean and dirty water, the PSV range is for you. The solid handling Submersible Pump range, such as the PSV1A to the right, are made of tough durable and corrosion proof material for cost effective long term use. They really get the job done, pumping not only water but solid borne objects up to 30mm in diameter. With a maximum flow of 217 litres per minute, a maximum head of 8m and the float start/stop switch means you'll always have full control when using in really dirty water.
This model costs only £49.99 + vat.