Record-breaking year for Scotts Precision Manufacturing
One of Britain's leading designers and manufacturers of vegetable harvesting machinery has reported a record number of sales in 2019.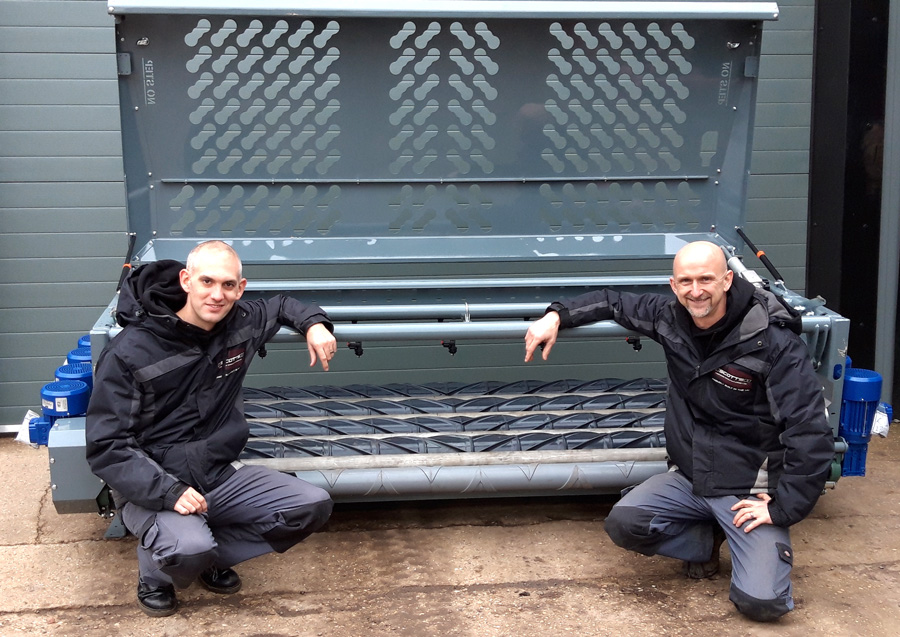 One of Britain's leading designers and manufacturers of vegetable harvesting machinery has reported a record number of sales in 2019.
Scotts Precision Manufacturing sold 70 Evolution separators last year, 20 more than its previous high.
The Lincolnshire company sent its unique soil, clod and haulm separator to customers across the UK, the USA and Europe, Norway and Canada.
Scott's also recorded a record number of sales for its Trinity range of haulm toppers in 2019.
"We had a really pleasing 2019," says Derek Scott, managing director of Scotts Precision Manufacturing. "I'm not sure why but it appears a lot of things came together. Our marketing activity, advertising, exhibition attendance and word of mouth referrals from satisfied customers, have all helped and we're delighted to have sold so many Evolutions. The banning of diquat certainly helped increase the number of toppers we sold and also people were attracted to our offer because of its exceptional build quality, which we think is the Best of British!"
Scotts' Evolution separator uses unique patented rollers to ensure that clod, stones, haulm, vines and loose soils are separated from the crop in a way that doesn't damage the crop. Predominately used with potatoes, the Evolution is equally suitable for handling sweet potatoes, carrots, onions, bell peppers and alliums.
Introduced in 2005, the Evolution features in the majority of grading lines offered by the leading grading line manufacturers as well as being used by farmers and growers around the world as part of their own harvesting configurations.
Orders for 2020 toppers are currently higher than at this point last year, buoyed by the launch of two new models at LAMMA earlier this month. Scotts is introducing both an eight and nine-row topper to complement its single, double, triple and six-bed Trinity toppers.
All Scotts' 2020 toppers will feature new front and rear LED side lights and quick change flails for reduced downtime. The toppers offer a broad range of cutting heights and come with static shear plates that provide a "mulching" effect. Scotts has included a replaceable steel inner liner that offers excellent hood protection and the largest variation of flail lengths of any topper currently available.
As Scotts, which is celebrating 25 years in business this year, moved into its new, expanded factory at the end of 2019, the company will have no problems coping with the demand for its machines.
"As I say, a lot of things have come together very nicely," adds Derek. "We completed the 6,500 square feet extension of our factory at the end of November 2019, and it's given us the increased production space we need. We have a very ambitious business plan and having a state-of-the-art, larger factory will allow us to grow as go forwards."
In expanding its production facility, Scotts received funding and support from the European Agricultural Fund for Rural Development and the team from Lindsey Action Zone LEADER Fund.