Specialist vegetable machinery manufacturer seeks new dealers
Burdens' specialist vegetable machinery department is looking for more dealers for the Struik range of potato equipment.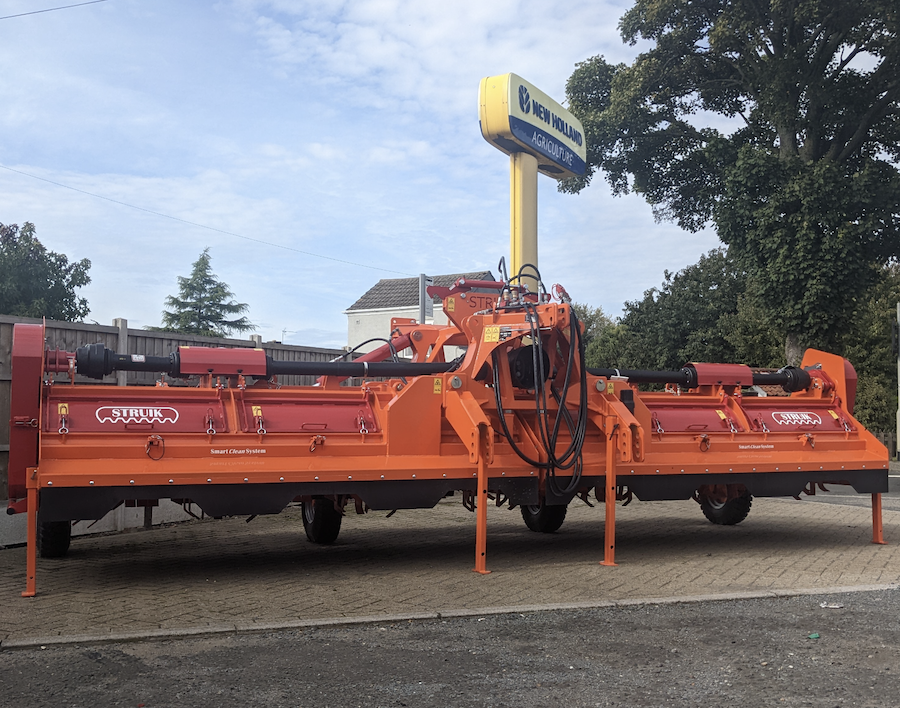 Burdens' specialist vegetable machinery department, which was formed by merging Burdens' Horticultural and Goodacres businesses together into one department, is now two years old.
Burdens imports the Struik range of potato equipment, which includes cultivators for bed preparation and toppers. Toppers are available in two, four, six and eight row configurations. These machines can be front- or rear-mounted, or a combination of both. They are available as rigid machines with end tow kits or as fully hydraulic folding machines. Most machines in the UK have been supplied with ridge press wheels.
The company is looking for more dealers for this equipment so get in touch with the Burdens team if you are interested.
Burdens continues to offer potato equipment from Tong Engineering, including the popular Caretaker grader fitted with the Easyclean soil separator. Other Tong equipment supplied this year are the Field Loader Pro and the Midi Easyfill in potato format with a doorstop belt.
Not to mention the reliable and high performing Swift Lift range of elevators and conveyors manufactured by Terry Johnson Ltd close to Burdens in Lincolnshire.
Added this year is the range of robot palletisers from Bradley Engineering. These are available as single or twin pallet machines based on new or reconditioned robot arms offering as much as 15 tonnes per hour, and Burdens says they are one of the most cost-effective stacking solutions on the market for small to medium growers. Options are selectable program modes and systems to handle cartons or trays.
Contact Burdens directly with any sales, services, or parts enquiries.
Visit https://burdensgroup.com/specialist-vegetable-machinery/ for contact information.
---