Tractor performance record broken
The largest model in the Case IH range of wheeled tractors has set new records at the University of Nebraska Tractor Test Laboratory (NTTL) in the United States, the verification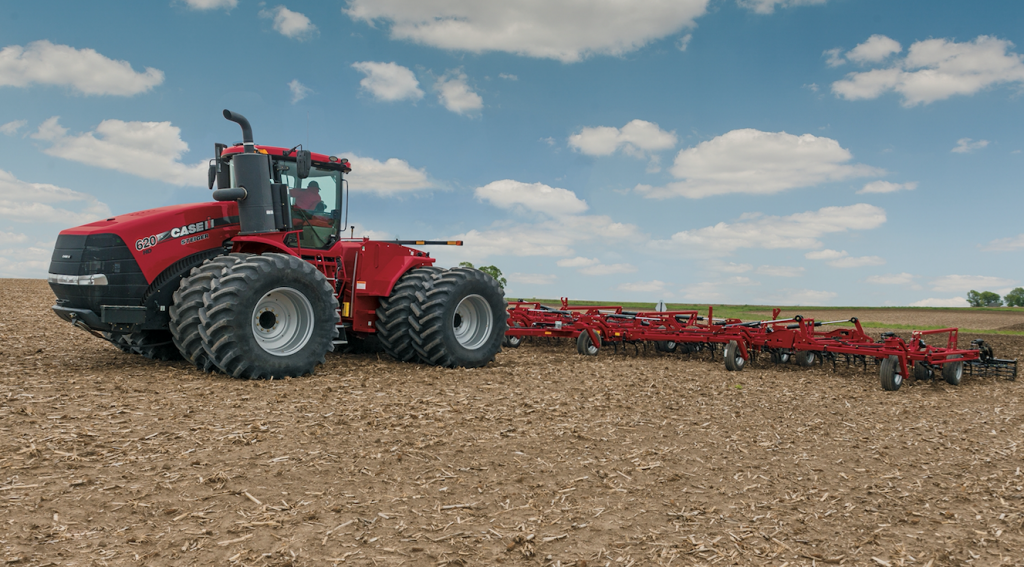 The largest model in the Case IH range of wheeled tractors has set new records at the University of Nebraska Tractor Test Laboratory (NTTL) in the United States, the verification facility for tractor manufacturers' performance claims.  
Results from the tests on the Steiger 620, the wheeled equivalent to the Quadtrac 620, have shown officially that the machine is the most fluid-efficient and highest drawbar horsepower tractor in the world. New records set by the model include those for drawbar fuel efficiency, drawbar horsepower and maximum pull. In each category the Steiger 620 outperformed all tractors previously tested at the facility. 
In addition to the highest horsepower figure – 594.08hp – yet recorded at the NTTL, the Steiger 620's ability to efficiently transfer power to the ground was proven by maximum drawbar fuel efficiency figures of 242g/kWh, and the production of 75 per cent of maximum pull power at 257g/kWh fuel use. That fluid efficiency, making the most effective and economic use of both diesel fuel and diesel exhaust fluid (DEF/AdBlue), translates directly into lower operating costs, suggests Case IH Steiger tractor marketing manager, Ulrich Sommer.
"Those figures are backed up by similar results from the next model in the Steiger range, the 580, which scored the second-highest drawbar fuel economy figures ever recorded at the facility, at 243g/kWh, a figure 6.63 per cent lower than the tested competition in its power class. 
"Case IH Steiger and Quadtrac engines, made in-house by Case IH's sister company, FPT, feature a design in which there is no particulate filter to clean, no regeneration period and 600 hours between oil changes. That translates to average fluid operating costs (diesel plus DEF) that are 2.2 per cent lower across the 370-620hp Steiger tractor range when measured against comparable competitor models." 
The NTTL is the officially-designated tractor testing station for the United States and tests tractors according to the Organisation for Economic Co-operation and Development (OECD) codes. Twenty-nine countries adhere to the OECD tractor test codes, with active test stations in 25 countries around the world. More information, complete ratings and competitive results are available at http://tractortestlab.unl.edu/testreports.