Muir Hill tractors
A look back at the production history of Muir Hill tractors. Manufactured from the the 1960s to the early 1980s.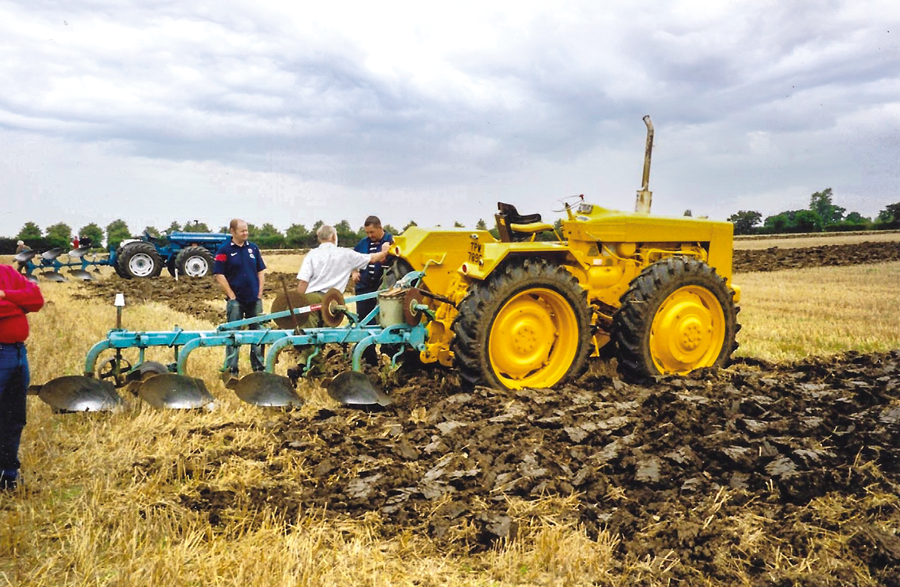 Muir Hill, Northrop and Matbro were three of the companies making farm tractors in the 90–130hp bracket during the late1960s. All three of these tractors were based on Ford 5000 components and Ford industrial engines. The ­first articulated, four-wheel drive Matbro Mk II Mastiff with a Ford 5000 gearbox and two opposing Ford 5000 rear axle units appeared in 1967. Mk II Mastiff with centre pivot steering and hydraulic linkage had a £3,495 price tag. Massey Ferguson launched a similar design of articulated tractor in 1972 in the shape the MF 1200.
Another Ford-based four-wheel drive tractor, the Northrop 5006, made mainly from Ford 5000 parts also appeared in 1967. It had a 90hp Ford diesel engine, eight forward and two reverse gears, diff-locks and disc brakes on both axles. Select–O-Speed was available as an optional extra. Complete with hydraulic system and power take-off, the Northrop 5006 cost £2,900, but very few of them were sold.
Mr Muir and Mr Hill were building railway shunting engines based on Fordson tractors in Manchester in the 1920s. They had moved to Gloucester by 1966 when they launched the four-wheel drive Muir-Hill 101 tractor with four equal size wheels. Like the competition it had a Ford industrial engine. The six cylinder, 101hp engine provided the power for the Ford 5000 gearbox, transmission and hydraulics but Muir-Hill made their own transfer box and front axle drive assembly.
Drive to the front wheels could be disengaged when required and, with adjustable wheel track settings, oil-immersed disc brakes and power assisted steering, the Muir-Hill cost under £3,000. Muir-Hill became part of the  Babcock and Wilcox group in 1968 and various models were made until 1982. Tractor model numbers related to the engine horsepower; the 110hp Muir-Hill 110 and 163hp 161 were added in 1969, other models with 111–171hp engines appeared in 1978. Tractor production continued until Babcock sold the tractor business in 1982.