Weaving offset flail 'first' to show at Royal Welsh
Weaving Machinery will be bringing two brand new machines to this year's Royal Welsh Show. The new offset flail – the Blade 260 – offers sheep farmers unprecedented precision and
Weaving Machinery will be bringing two brand new machines to this year's Royal Welsh Show. The new offset flail – the Blade 260 – offers sheep farmers unprecedented precision and compatibility when mowing grass and is the first completely offset flail to be combined with a hydraulic break back, able to swing clear of damaging obstacles in the terrain. The Blade 260 makes precise grass management easier than ever, ideal for reseeding pastures and maintaining optimum grass length.
"The Royal Welsh is always a highlight of our year, especially the friendly atmosphere and chance to spend time with our customers and friends," says Simon Weaving, sales manager at Weaving Machinery. "We're excited to share the new Blade 260 and the R520 with farmers looking for ease of use and power. It's the ideal setup for smooth pasture management.
"This flail is perfect for farmers looking for a more precise cut on the first pass," continued Simon. "Removing thistles, ensuring an optimum grass length – this makes the hard jobs go smoother."
Blade 260 Specifications
260cm cutting width
1340kg
Rear tractor mount
Power slew with break back
Side Skids
120HP tractor requirement
Price = £7,800* plus VAT
As well as the Blade 260, Weaving Machinery will also be showing the R520, its joystick-controlled hedgecutter. The fully proportional joystick controls are specifically designed for operators seeking comfort and convenience during their cutting routine, offering a system that is immediately intuitive and usable, combining the reliability of cable controls with the comfort of a joystick.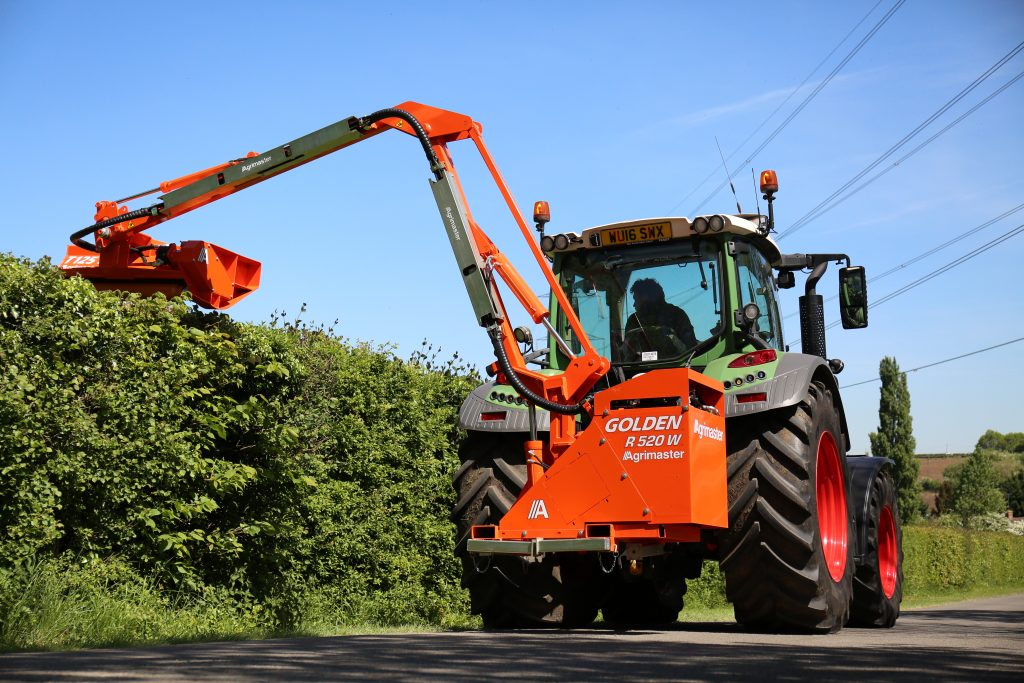 R520 Specifications
2m reach
25m cutting head
1250kg
Cable rotor engagement
Rotor reverse
Power slew with break back
200L oil tank
120HP tractor requirement
Price = £9,800* plus VAT
"We believe that farm machinery should be as intuitive as possible," added Simon. "The Blade 260 and R520 demonstrate that easy to use machinery can deliver real power. We're enthusiastic about putting the most innovative tools in the hands of farmers. Easier work for fantastic results – what could be better?"
Visit Weaving Machinery at F394 at the Royal Welsh Show between 23-26 July in Llanelwedd, concluded the company.