Fancy a trip in a 1915 Burrell Showman's Traction Engine?
This is just one of the top lots being offered as part of an online charity auction being hosted by Cheffins Auctioneers from 17th – 24th April.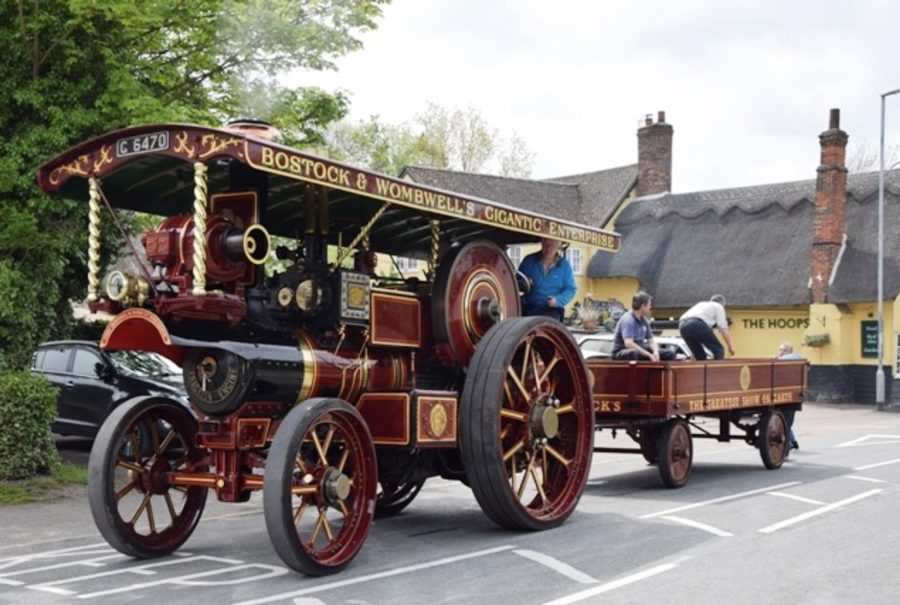 Cambridge based Cheffins auctioneers is hosting a timed online auction in aid of the COVID-19 Fast Response Fund. This new fund has been set up by Addenbrooke's Charitable Trust (ACT) to support Addenbrooke's Hospital with whatever they need during the coronavirus emergency crisis.
Scheduled to start today (Friday 17th April), the timed online auction will include the chance to take a ride in 'Nero' – a 1915 Burrell Showman's Traction Engine with a pub lunch at the end of the trip courtesy of owner and Cheffins steam consultant, Willem Middlemiss.
Other lots include a tour of the Aircraft Restoration Company's headquarters at Duxford Airfield plus the chance to sit in a spitfire. The hangars are home to an incredible collection of historic aircraft that are restored, maintained and operated by the Aircraft Restoration Company. Duxford is a live airfield and the hangars are full of engineers working. The Aircraft Restoration Company has provided planes and pilots for films such as the forthcoming James Bond move No Time to Die and academy-award winning film Dunkirk.
Other lots include a state-of-the-art John Deere power mower courtesy of Ben Burgess and a flying lesson from Marshalls of Cambridge. For the less machinery-minded there is the chance to have your name used as a character in the next Jeffrey Archer novel and the opportunity to bid for a tickets for England v India plus a tour of The Pavilion at Lord's and breakfast with racehorse trainer Michael Bell in Newmarket.
Martin Millard, Director at Cheffins, says: "Cheffins wants to do something positive to support our local hospital and NHS staff here in Cambridge. The coronavirus does not discriminate and we want to thank all the doctors, nurses, administrative staff and key workers who are working with this pandemic on a daily basis with such incredible fortitude. ACT has produced a list of items and associated costs of what is required to help fight the coronavirus pandemic (copy attached). Frankly it makes terrifying reading but this is what our local NHS staff are facing right now and the stark reality of the cost of saving lives. We hope this online auction will go some way to raising these much needed funds for our local front-line heroes.
"We would also like to thank everyone who has donated lots for this online auction, we could not have done this without their help, generosity and expediency which has enabled us to pull this together in a very short space of time."
The auction is live online from today (Friday 17th April) and will be online for one week, closing on Friday 24th April at 7pm. Winners will be notified of their successful bids on Monday 27th  April. Details will be available on Cheffins' website – www.cheffins.co.uk/fine-art, and if you are interested in bidding for any of the lots, you will be able to register and bid online from next Friday.
The usual Buyer's Premium fee of 22.5% plus VAT (27%) will be waived for this online auction as will the standard 3% surcharge that is usually applied to online bids. All proceeds will go directly to the COVID-19 Fast Response Fund.