Farm buildings: the planning permission paradox
Obtaining planning can and should be relatively straightforward for farmers and landowners. Mark Allen from Johnstruct Ltd, which provides steel frame buildings and turnkey building in Hertfordshire and Essex, provides a brief introduction to the challenges and opportunities.
Planning permission should be objective for the most part. Government legislation and policy clearly identifies key aspects and requirements – though these do change from time to time.
For land owners and farmers, obtaining planning can and should be relatively straightforward, particularly in agricultural or forestry building terms. In many instances, full planning is not required – legislation clearly defines and allows farmers to build agricultural buildings even within areas designated as Green Belt.
Making use of your Permitted Development rights
An agricultural determination/prior notification is available to you if your farm/holding is 5ha or more (and to a lesser degree if less than 5ha). Farmers have the ability (under PD) to: erect, extend or alter a building, and carry out excavations and engineering operations needed for agricultural purposes (though you may still require full approval for certain details of the development).
The types of permitted development include: temporary uses of land, agricultural buildings with an area below 10,000 sq. ft or 1,000 sq. metres, forestry buildings or caravan sites and related buildings in some circumstances.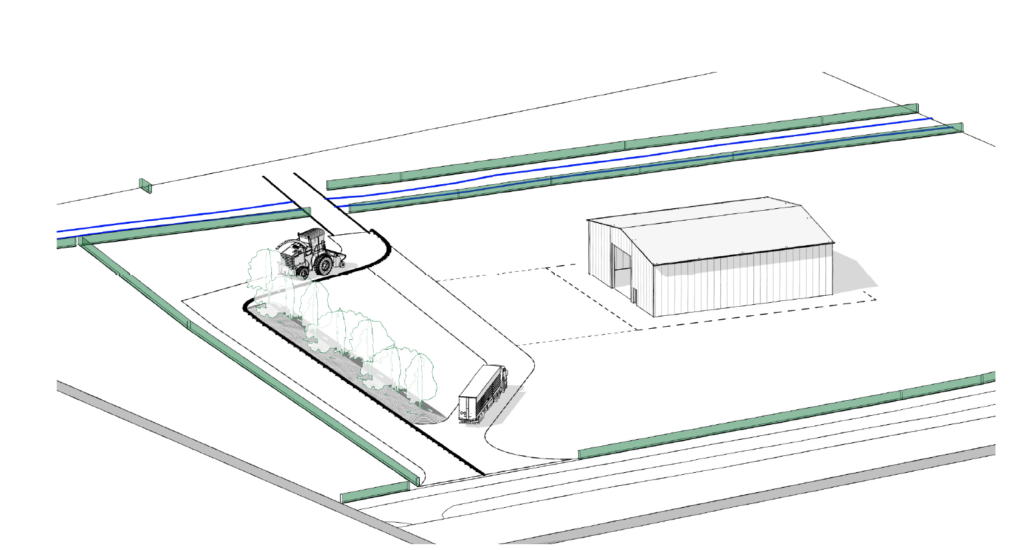 Johnstruct Ltd. submits many planning applications, the majority utilising clients' PD rights. PD applications are low cost and quick (determined within 28 days). There is limited or often no public consultation; at most the local parish council are consulted (more often than not they are not in a position to respond). In theory, it mainly boils down to the planning officer assigned to your application.
The paradox occurs when we see many different responses, interpretations and decisions, even within the same local Planning Authority (LPA) regarding agricultural planning determinations.
At Johnstruct Ltd. we always aim to submit a 100 per cent objectively compliant application, though we occasionally fall foul of the LPA ability to subjectively refuse a PD application. This is mainly due to the determining case officer's point of view or that of a local planning policy (these are sometimes not legal, therefore are not enforceable).
Normally a refusal is based on that of the visual appearance and sighting of the proposal being detrimental to its environment or similar. The subjectivity of this is extremely frustrating, however it is there to place some form of control and protection – we're all someone's neighbour.
Free planning and steel frame building advice
If you are looking to obtain planning permission for a new agricultural building/project or you are thinking about how best to approach your project, contact Johnstruct Ltd. for free planning and steel frame building advice and guidance. Call 01277 890 595 or email info@johnstruct.co.uk
---