Deal or no deal: What does it mean for British agriculture?
As Boris Johnson resists calls to extend the Brexit process into 2021, after a major deadline in trade negotiations was missed, time is fast running out to finalise a deal before the transition period ends.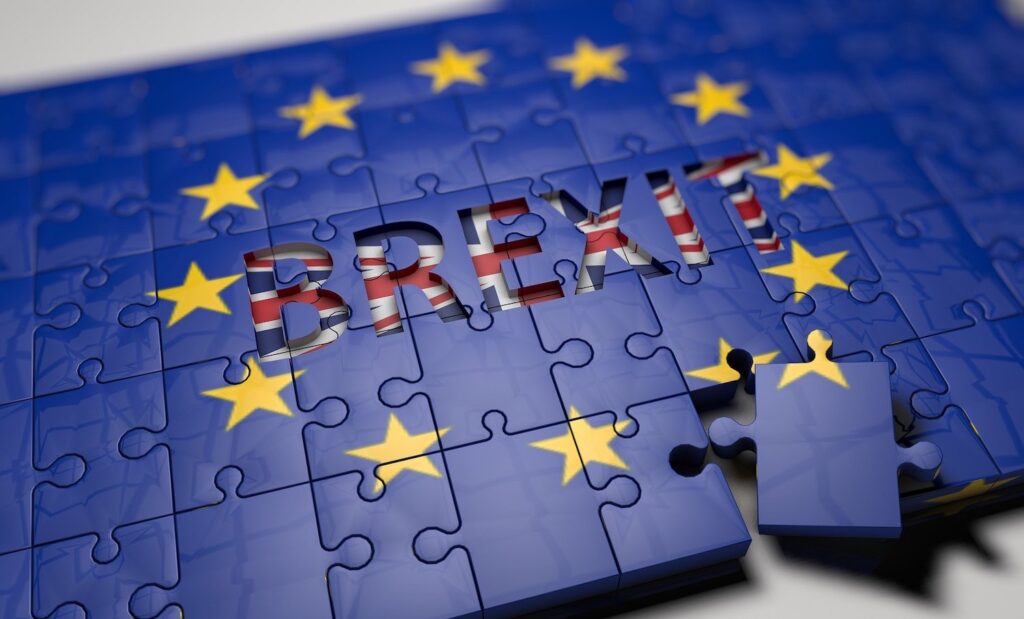 A stalemate in trade talks, plus disruption at the UK borders due to Covid-19, has prompted many to call on the Prime Minister to extend the Brexit transition period into next year, to allow more time to reach a deal.
Currently, if there is no deal in place by 31st December, when the UK ceases to follow EU trading rules, both sides will begin trading on World Trade Organization (WTO) terms, meaning tariffs will be introduced.
There has been growing anxiety in the farming community about the amount of red tape and additional costs exporters may face from 31st December.
"Massive game changer"
NFU president Minette Batters described the possibility of a no deal as "catastrophic for British agriculture" in an appearance on BBC Newsnight.
She explained the "huge ramifications" of high tariffs, particularly for the sheep sector with the UK exporting 34 per cent of its lamb, of which 94 per cent goes to the EU. Lamb would face tariffs of 62 per cent, beef 84 per cent and cheddar cheese 44 per cent. Currently over 60 per cent of UK agri-food exports are destined for the EU, which is worth £14.5 billion to the industry.
"We can't underestimate the restructuring that would need to happen in a no-deal Brexit, particularly in the sheep sector which would be very short and sharp; things would need to change," Ms Batters added. "And I'm certainly not saying that the sector couldn't restructure… but this is a massive, massive game changer. Markets take time to open up."
The National Sheep Association also recently expressed outrage that under new legislation, all movements of live animals Great Britain and Northern Ireland will be classed as an EU movement, with "catastrophic consequences" for many pedigree breeders, chief executive Phil Stocker commented.
Calls for an orientation phase
Responding to the current uncertainty, the British Meat Processors Association (BMPA) has called on the government to negotiate an 'orientation phase' from 1st January, which could be staggered over the next 12 months. This, the association says, would allow time to fill in the missing detail on how trade with the EU will work, and gradually introduce the changes.
BMPA highlighted the three 'stickiest trade issues' in the meat industry – red tape, a lack of vets to certify Export Health Certificates (EHC) and the certification system itself, which has not been 'stress tested'.
The association points to the high level of extra red tape and paperwork that will be needed when sending products of animal origin to Europe, as each individual consignment will need a separate EHC signed by a vet.
Defra has estimated that an additional 300,000 EHCs will be needed per year, but there are concerns that this figure could easily be surpassed, prompting concerns that vets could be overwhelmed.
However, all this will be moot if the issue of 'Groupage' is not resolved, BMPA warns. This allows exporters to group together lots of small deliveries into one big one. As it stands there is no procedure for certifying a grouped consignment of fresh and frozen meat that isn't packed for retail (which is the bulk of our exports). Without this the association says virtually all shipments to (and also from) the EU will have to cease.
In a joint statement, the NFU and Irish Farmers' Association recently stressed the importance of avoiding a no deal, appealing to both sets of negotiators to remain steadfast in pursuit of an agreement for arrangements on 1st January.
Ms Batters and IFA president Tim Cullinan reiterated their insistence that any future deal guarantees full recognition of the world-class standards that underpin food production in the UK and Ireland. Every effort must also be made to safeguard trade in agri-food goods on the island of Ireland, and the trade flows East-West and West-East between here and the UK.
'Some safeguards'
Legislation was laid in parliament last week implementing the UK Global Tariff (UKGT), which the NFU said will provide certainty for farmers by largely maintaining import tariffs at present levels.
Ms Batters stressed the importance of applying the tariff rates set out in the UKGT, should the UK fail to reach an agreement with the EU. This is especially important for domestically produced goods which would face very high tariff costs to export into the EU in a no-deal situation, she added.
There are, however, serious concerns about a 260,000-tonne tariff-free quota for raw cane sugar, to be introduced regardless of the outcome of negotiations with the EU. This will undermine thousands of sugar beet growers in the UK and seriously jeopardise the viability of the home-grown crop, Ms Batters warns, adding that she is "extremely disappointed" by the move.
The Prime Minister's spokesman has said the UK will continue to explore "every route to a deal" but time "is in very short supply".