Avian flu: Are we out of the woods?
After a spate of avian flu outbreaks shocked the industry at the end of 2020, Farmers Guide reflects on the current situation.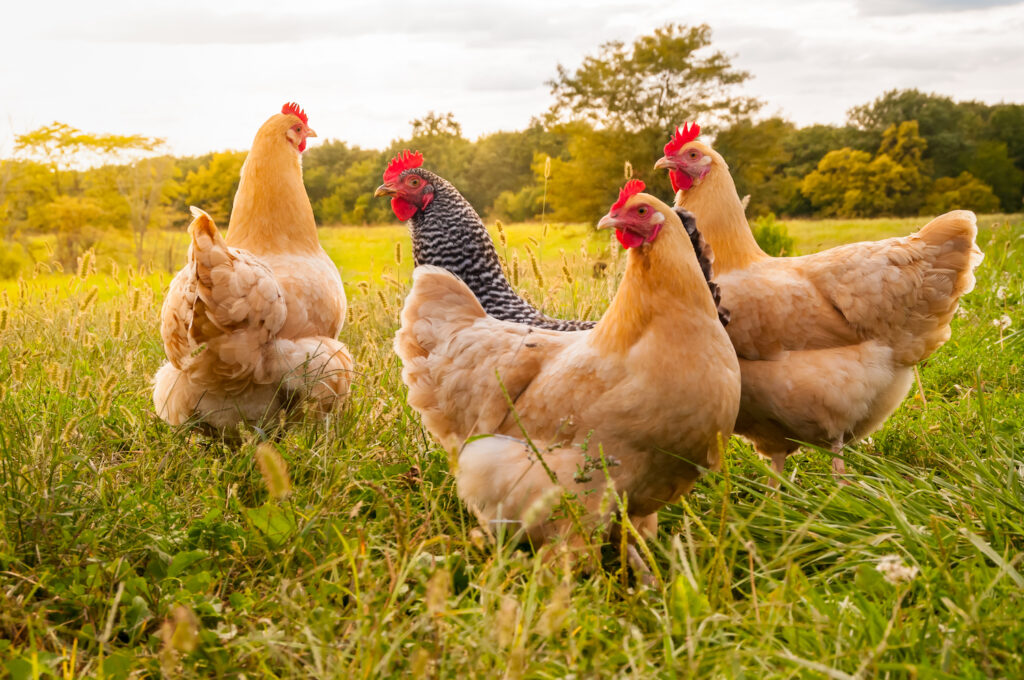 The last two months of 2020 saw 16 separate outbreaks of avian influenza in England – the highest number seen in several years. As a result, England, Scotland and Wales have been under a housing order since 14th December.
Whether it will be lifted or remain in place depends on whether any new cases are seen, notes assistant vet Helena Brewer, of Poultry Health Services (PHS). This will also determine whether free range egg labelling will need to be downgraded to 'barn eggs'. Currently, labelling as free range can continue.
"Thus far, there have been no further reported cases of Highly Pathogenic Avian Influenza (HPAI) in GB since 29th December, 2020 and the intensity of the outbreak appears to have calmed," Helena says. "However, we need to remain vigilant as two cases of HPAI H5N8 have been confirmed in Northern Ireland in January 2021."
Peak migration of wild birds occurs in January and February, according to APHA Science, so migration should reduce from the beginning of March, which will lessen the likely exposure of our poultry to bird flu.
2020 outbreaks
Seasonal birds were hit hard in the 2020 outbreaks, with turkey rearing premises suffering cases in Norfolk and North Yorkshire, resulting in tens of thousands of birds being culled. Despite this, the market was not too badly affected and no turkey shortages were seen, but Helena says the financial and emotional impact on farmers can be significant.
"It's a really difficult time; even if you're an integrated farm it's very upsetting to have an AI outbreak on farm. People don't realise the emotional toll on the people looking after the birds."
Outbreaks of the H5N8 strain were also confirmed in Kent, Cheshire, Herefordshire, Gloucestershire, Leicestershire, Worcestershire, Derbyshire, Dorset and West Devon. A case of highly pathogenic H1N1 was also seen in background chickens in Richmondshire, North Yorkshire.
Robert Gooch, CEO of the British Free Range Egg Processors Association (BFREPA), commented on the situation: "The spread of the outbreak is significant and shows how every poultry keeper could potentially be infected.
"So far the number of cases in free range flocks has been minimal, but the risks are clear for all to see and all farmers and smallholders should strictly follow the housing order.
"Housing free range birds is a big management problem and producers have to spend time enriching the house environment to ensure that the hens do not get stressed by not being able to go outside."
Whilst it is a difficult situation, Mr Gooch says it is "imperative" that the industry protects flocks from further outbreaks.
Independent farmers
Quite a few of the affected farms were integrated, with good systems in place to deal with such scenarios but Helena says there is greatest fear and anxiety among independent farmers, who are concerned about the potential impacts should their farm be hit with avian flu.
Of particular concern is often the consequences of losing birds, whether birds can be put back in the sheds, how much the cleaning and disinfection process will cost and whether or not it is worth getting avian influenza insurance.
"Producers have discussed the high premiums of AI insurance with me, but if you do need it, it's probably a drop in the ocean compared to the cost of cleaning sheds and meeting APHA standards to restock," Helena explains.
Whilst biosecurity is the mainstay of protecting your farm from AI, it is worth speaking to insurance providers about the cost of insurance, Helena explains: "Insurance is one way to go about it if you don't think you could financially cope with the hit of having to do it and you need to keep your poultry shed going for your livelihood."
With less people coming onto farm anyway due to Covid-19 restrictions, Helena says the poultry industry has been vigilant in locking down to prevent the spread of avian flu. She advises treating all visitors to the farm as if they have Covid-19 – bearing in mind that anything they bring in could be contaminated.
The risk of avian flu in Great Britain is currently classed as 'very high' for wild birds, 'medium' for poultry with good biosecurity and 'high' for poultry with poor biosecurity.
Defra's biosecurity advice includes:
Keep poultry housed
Clean and disinfect footwear before and after tending to your birds. If you own more than 50 birds, place foot dips containing government approved disinfectant at all entry and exit points.
Clean and disinfect hard surfaces regularly.
Clean and disinfect equipment and vehicles to avoid disease spread between premises.
Minimise the movement of people, vehicles and equipment to and from bird areas and keep records of movements.
Maintain buildings that house birds to prevent water ingress.
Ensure pest control is effective.
For further information, see Defra's updated biosecurity guidance.
Or visit: www.poultryhealthservices.com