"Irresponsible": Industry hits back at report blaming farming practices for AI spread
The poultry industry has slammed claims by Compassion in World Farming (CIWF) that avian influenza is 'spiralling out of control due to the rise of factory farming'.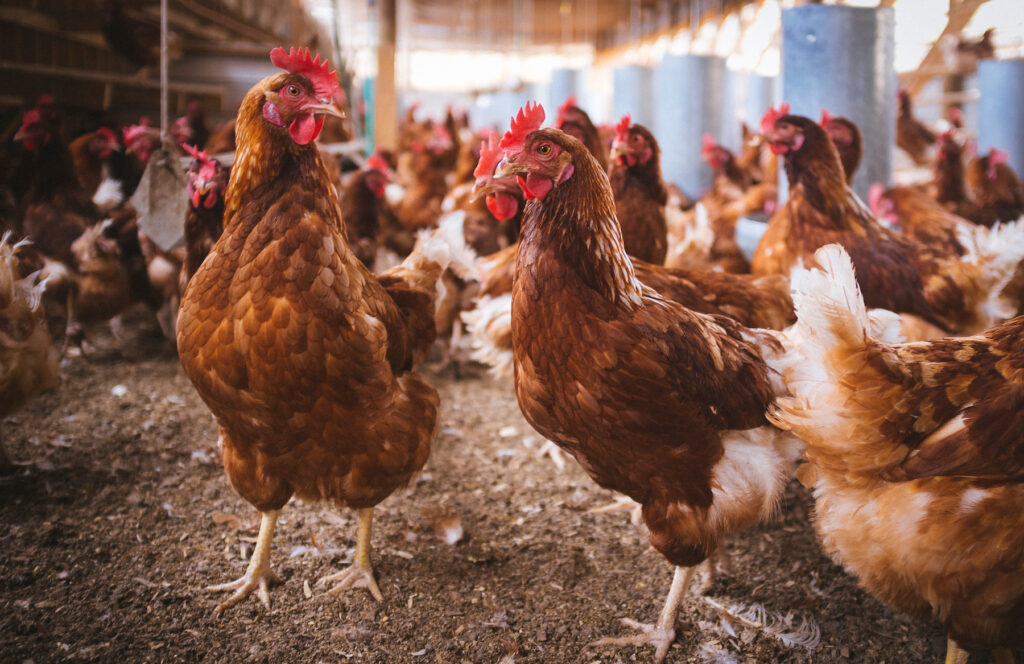 A report published today (22nd August) by CIWF calls for 'major reforms' to farming practices to tackle the spread of avian flu and the risk of a global human pandemic.
The group claims that 'contrary to popular belief, wild birds are typically victims of the disease rather than the cause, and it is spiralling out of control due to the rise of factory farming'.
CIWF wrote: 'Until recently, the bird flu that circulated in wild birds generally caused them little harm. But when the virus enters overcrowded factory farm poultry sheds […] it can evolve into dangerous highly pathogenic avian influenza.'
The group called for mass vaccination of flocks, and a move towards smaller flocks, lower stocking densities and more robust breeds, whilst avoiding clusters of poultry farms. The group also demanded changes to the way pigs are farmed as 'factory farmed' pigs can act as 'mixing vessels' to create new pig, bird and human viruses.
Hitting back at the claims, British Poultry Council chief executive Richard Griffiths said:
"Avian influenza is carried into the UK by migratory birds. As a result, it spreads amongst the domestic wild bird population. No bird has avian influenza when it goes onto farm. All incidents derive from outside the farm through wild bird incursion. When disease is detected, the farm is culled so disease is not spread. Therefore, indoor production methods do not aid in the spread of disease.
"Conflating disease control with your opinion on how we produce food in the UK is an irresponsible way of approaching our primary concern here: ensuring the health of our birds and the sustainability of a world class food system producing nutritious and affordable food. In these times, that matters more than ever."
Robert Gooch, CEO of the British Free Range Egg Producers Association, added that the CIWF report recommendations "fly in the face of reality on the ground".
He said: "Calling for less intensive poultry systems in the UK is perverse when approximately 70% of laying hens are free range or organic and these birds have to be locked up in houses most winters to prevent them being infected with bird flu by wild birds. Wild birds are the source of bird flu, not poultry, and are a big threat to extensive, free range production systems."
There have been 199 confirmed cases of H5N1 since 1st October 2022 and 292 cases since this outbreak began in October 2021.
A small number of non-avian wild mammals have also tested positive for avian flu in the UK, including foxes, otters and seals. The first human case of H5 avian flu in the UK was reported in January 2022 and two poultry farm workers tested positive as part of surveillance in May.
Vaccination of poultry and most captive birds in England for avian flu is not permitted. Defra says this is because currently available vaccines with UK marketing authorisations could still allow some vaccinated birds to transmit the disease whilst asymptomatic. For this reason, many trading partners prohibit trade from countries that vaccinate poultry.
There are also concerns that without enhanced surveillance, undisclosed disease could be circulating, and vaccination could cause a false sense of security, resulting in a relaxation of biosecurity and vigilance.