Farmers recognised in New Year Honours List
This year's New Year Honours List saw several members of the farming and food communities recognised for their services to agriculture and the food supply chain, particularly during the pandemic.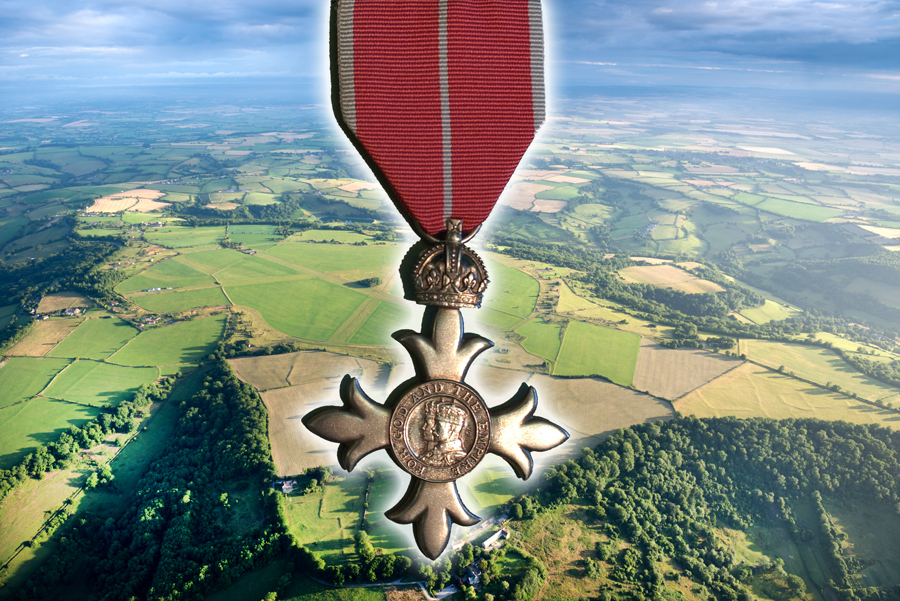 Devon farmer Di Wastenage was awarded an MBE in the 2021 New Year Honours, recognising her services to the UK dairy industry.
Mrs Wastenage is a director of her family dairy farming business in Budleigh Salterton, Devon, as well as being vice-chair of the Royal Association of British Dairy Farmers (RABDF).
Her contributions at RABDF cover a wide range of topics including the environment, animal health and welfare, and supporting young entrepreneurs and new entrants into agriculture. She was also involved with creating the sector's ambitious targets for reducing antibiotic usage.
She is an ambassador for women in farming and showcases the importance of female roles and the opportunities for women in the sector, through her role as patron of Women in Dairy.
Commenting on the accolade, Mrs Wastenage said: "I am delighted to be awarded the MBE and I am proud to be representing the farming sector both locally and nationally especially during these challenging and dynamic times.
"Receiving this honour has come as a complete surprise and has ensured this tough year finishes on a very positive note."
RABDF managing director Matt Knight added: "Di's award is truly deserved. Her role as vice chair at RABDF is invaluable and she has been instrumental in informing and contributing to some important topics in the dairy sector. This is all on top of her day job managing the family farm with her husband."
Welsh farmer Kate Beavan also received an MBE for services to agriculture. She appeared on the fly on the wall documentary Lambing Live and is now the One Show's resident farming presenter. She also runs Kate's Country School which offers courses on animal husbandry and rural skills.
Meanwhile agricultural journalist and broadcaster Ian Harvey was awarded an MBE for services to agriculture and charity in Northern Ireland.
Others to be honoured included Diana Smart, assistant show secretary for the Hertfordshire County Show, who received a BEM for services to agriculture; and chairman of the Jersey Milk Marketing Board, Andrew le Gallais, who was awarded an MBE for services to the community and dairy.
A number of recipients were also given awards for their services in the Covid-19 pandemic, including Mark Sautereau, Defra's deputy director, for services to the food supply chain and the vulnerable; and Christopher Tyas, chair of the Food Resilience Industry Forum.