Farming on film: the UK's love of agricultural TV
Ever since motion pictures began rolling, rural locations have proved to be a popular subject. It's a trend that has continued in unstoppable fashion with Amazon Prime's Clarkson's Farm being just the latest addition in over 100 years of farming on film.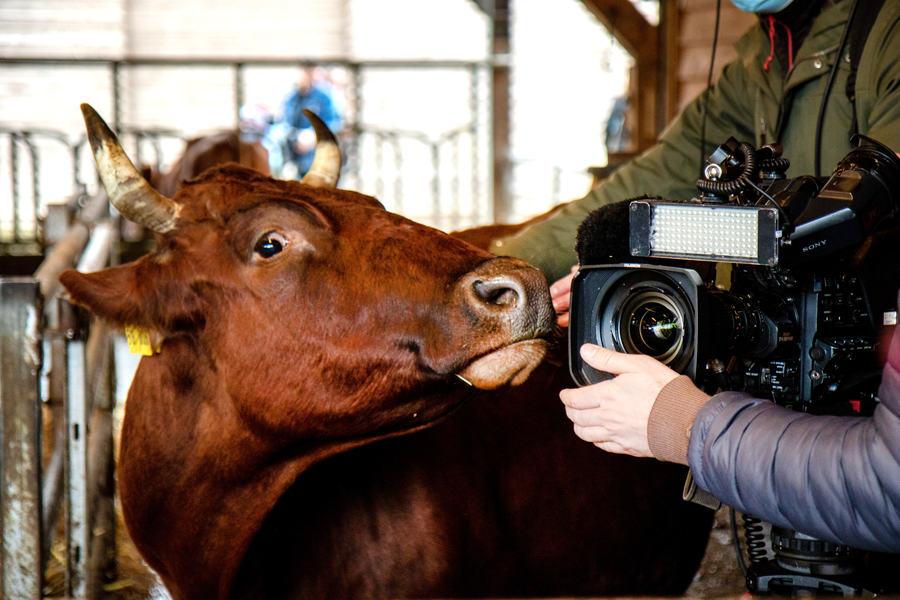 In the first half of the last century, motion film was a luxury and a rarity, but people still invested in capturing farming life. And whilst we have plenty of clips from news sources about the latest innovations, there is also a plethora of footage just aiming to capture the feel of a farming day.
Once televisions found their way into our homes, quick clips about farming morphed into fully fledged TV series'. The farming shows were often magazine-style, the first of which launched by the BBC in 1957 and was simply called Farming. It ran until 1988 and was then largely replaced by Countryfile, which aimed for a broader look at the countryside, and still runs today.
This fondness for rural shows has even filtered through to children's TV with Cbeebies' Down On The Farm, which has run from 2015. Aimed at pre-school aged children, the show has looked at various aspects of farming as well as helping children to understand where food comes from.
Alongside magazine-style shows there has been a growing number of 'day in the life' type farming series. In some ways these are seen as a response to the magazine-style TV programming which is often criticised for being too idealised or politicised.
The most recent of these is Clarkson's Farm, streaming on Amazon Prime from 11th June, but this year we have also seen shows like Our Yorkshire Farm and This Farming Life bringing the countryside to the screen. It seems there is always at least one farming show on UK TV, and their popularity doesn't seem to be waning.
For an even more authentic view of farming life viewers are also turning to the internet, where a growing number of farmers are using social media to document their daily lives, highs, lows and challenges.
The often-shorter format and more personal feel of YouTube has allowed farmers to present the realities of the industry as they see it. They can share advice, air their worries, and show off their latest machinery in as much detail as they like.
Any farmer who has felt frustrated by how farming is portrayed on national TV channels will probably prefer the farmers coming up online. Naturally lit, muddier, and generally more hands on, YouTube farmers are making the day in the life format their own.
Any farmer with a smart phone or a camera can now start sharing their work with the world, with viewers seemingly a mix of other farmers and curious civilians. The number of farmers posting on YouTube is ever-growing, meaning that there are now more styles of farming film than ever before.
Those looking for something to watch after finishing Clarkson's Farm can find one of Jeremy Clarkson's neighbours on YouTube. Harry's Farm has followed Harry's life farming a 400-acre mixed farm in the Cotswolds since 2019, bringing an informal but informative style that aims to keep viewers up to date on various aspects of local farming, and also comments on any political challenges.
But why are so many farmers choosing to put effort into filming, editing and uploading their lives? The answer seems to be a combination of two factors.
Firstly, there can be a financial incentive. Filming their daily life can become a form of diversification for farmers, with those who become successful being able to earn revenue through advertising.
Even Jeremy Clarkson, who has plenty of other revenue streams, saw filming his latest show as a way to offset some of the loses made in farming; he described filming as "about the only way you could make farming pay these days."
Secondly, farming is often under-represented and under-appreciated. TV and social media can show the public the hard work, dedication and stress that goes into this industry. By bringing this into the nation's living rooms in a less romanticised way, it is hoped there will be more understanding of the reality of agricultural life, and the effort farmers put into producing cheap, healthy and sustainable food. And the less filtered, more realistic that view is, the more consumers will appreciate their food and where it comes from.
And this appears to be popular with the public, with farming programmes proving to be a huge hit this year.
Our Yorkshire Farm recently confirmed another series is on the way and Clarkson's Farm has received significant media attention. As farming continues to see fresh challenges thrown its way, it is hoped that TV and social media can give these issues a human face, showing consumers just how hard farmers work to produce world-class food.