Cowpie Country Show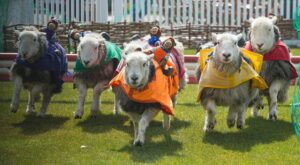 The Cowpie Country Show is run by the Surrey County Federation of Young Farmers Club to provide a venue for their Outdoor Competitions Day, to raise money to run the Surrey Young Farmers Charity and to provide an exciting day out for all.
The Show has developed into a brilliant annual event, well-known throughout the county and beyond.
This year the show is bursting with entertainment including The Lamb National, Tent Pegging Cavalry, a classic Punch & Judy Show, face painting, laser clay pigeon shooting, zorb balls and vintage farm machinery.
Something for all the family to enjoy!
Tickets can be purchased online – including early bird tickets!