Final chance for post-em herbicides in wheat
Bayer's Ben Coombs Ben Coombs of Bayer shares his thoughts on wheat weed control in this unusual season.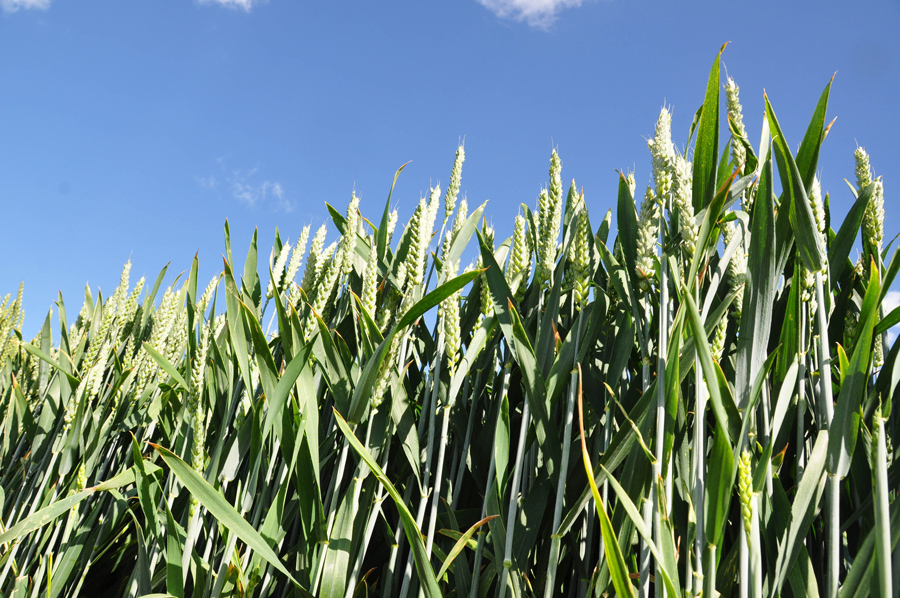 Field conditions are improving in many parts of the country with longer, warmer days giving opportunities to travel in the crop. Weed control in wheat is a high priority because large areas of wheat were lost during autumn so it is vital to maximise the potential of what is left. Bayer's Ben Coombs Ben Coombs of Bayer shares his thoughts on wheat weed control in this unusual season.
Stay focused on reducing seed return. Experience shows that stubborn grass weeds such as black-grass and rye-grass can take advantage in difficult conditions. Use all tools available to reduce seed return so that effects of this season don't carry over into future seasons with a greatly increased seedbank. The first tool to control seed return is a post-emergence herbicide followed by patch management and hand-roguing later in the year.
Maximise wheat yield. The challenging nature of autumn 2019 meant that many wheat crops never got drilled. This makes it even more important to maximise the output of those which did make it in. A 2016 AHDB report indicated that every 100 heads of black-grass reduce yield by 1.08 t/ha.
Assess weed populations. Identify which weeds are causing problems to help with product selection and further management. Where grass weeds are a problem, it is worth starting to consider cultural and rotational controls for this autumn. Broad-leaf weed problems can still be managed with herbicides.
Control the full range of weeds with one application. Controlling weeds with one pass will help free up time for spring drilling and the fungicide programme. In situations with mixed weed populations, Pacifica Plus (mesosulfuron + iodosulfuron + amidosulfuron) is effective against sensitive grass weeds and key broad-leaf weeds including charlock, cleavers, mayweed and chickweed. Against just grass weeds, Monolith (propoxycarbazone + mesosulfuron) is a strong option while, there are several good products to target specific broad-leaf weed problems.
Timing and application conditions. Applying in good conditions is critical for post-emergence herbicides, particularly against grass weeds. The first requirement is active growth so that the weed absorbs the herbicide for it to take effect. Secondly, the herbicide needs to land, settle and dry on the target leaf so no more than a gentle breeze and at least two hours drying time before rain or dew appears is necessary.