Five top tips for exploring holiday lets as a farm diversification
Higher demand, coupled with the soaring costs of agriculture, has prompted many British farmers to look into new ways to grow and diversify their income. Bev Dumbleton, chief operating officer at Sykes Holiday Cottages, shares some advice on holiday lets.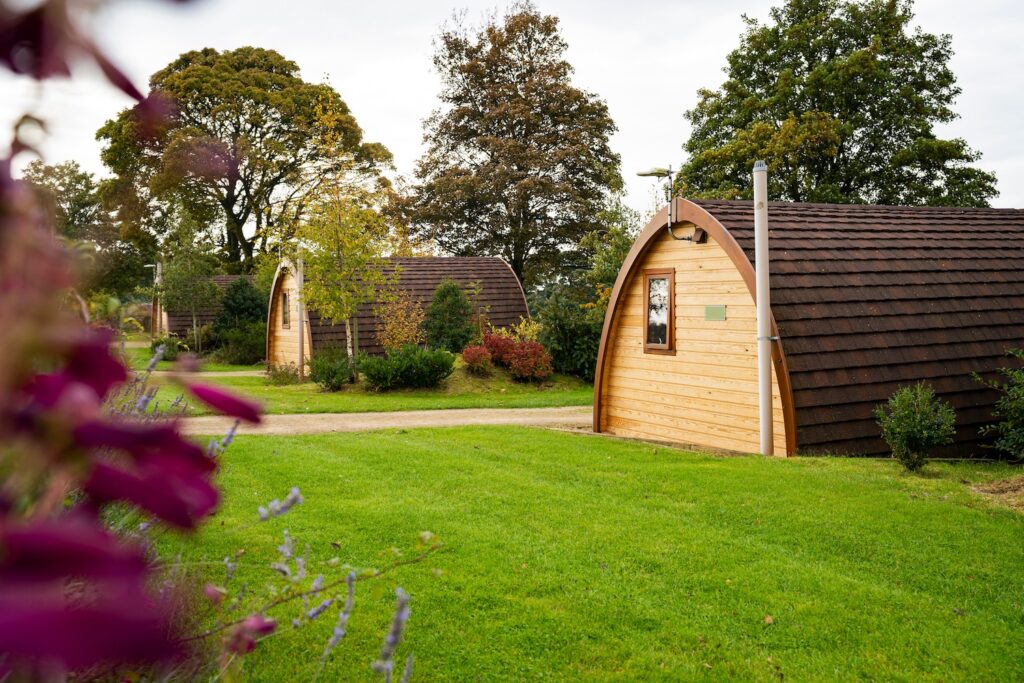 Recent data from Sykes Holiday Cottages shows that demand for farm stays is at an all-time high. The market is getting stronger, so for those open to exploring holiday letting, there are five things to consider before taking the leap.
1. Balance holiday letting with your agricultural commitments
The first thing that probably comes to mind for many farmers is "how will I find the time?!"
Providing the very best service in holiday letting can take time and effort, particularly alongside the copious demands of farming, but you don't have to do it alone.
Take the time to assess whether you'll be able to juggle your farming commitments and remember that holiday letting agencies such as Sykes are there to take some of the weight off your shoulders, while local businesses could also support with things like changeovers and maintenance.
2. Money matters – weigh up your likely income
It's also crucial to think through the financials of holiday letting – working out the likely expenses and income.
Holiday let income levels continue to rise as more Brits choose to holiday at home, but incomes vary significantly depending on the location and property on offer.
Sykes' Holiday Let Income Calculator helps to give an idea of how much your investment could give you in return by taking factors such as location, property features, and amenities into account.
Meanwhile, when it comes to outgoings, data from Sykes has revealed that, on average, owners invest £7,400 in their holiday let each year, including everything from property maintenance and changeovers, to energy bills and taxes.
3. Decisions, decisions, decisions – how will you attract bookings?
Staycationers are always looking for something new and different in a holiday let, making the possibilities endless.
You could convert an existing farm building such as a barn, stable, or cowshed, or get adventurous with a yurt or shepherd's hut. Cabins are particularly popular with holidaymakers right now, with data from Sykes revealing that bookings for this type of accommodation are up 116% year on year. You could also consider adding a hot tub to the shepherd's hut, as these are particularly appealing to future guests.
Once you've made the decision on the type of holiday let, consider other ways you could make your offering shine to guests. You could further diversify with a farm shop selling your produce or offer workshops in popular crafts such as wreath or candle making.
4. Plan for that planning permission
It's important to take planning permission into account when considering farm diversification.
If you're introducing a new structure like a cabin or glamping pod to your farm, you'll need to apply to your local council for permission.
Likewise, even if you intend to convert a pre-existing building, planning permission is still required, and you may also need to apply for a 'change of use'.
5. Talk to the experts
Herding sheep is quite different to hosting humans so it's a good idea to get the advice of professionals before you set out on your holiday letting journey.
Talk to insurers to get an idea of the potential risks involved and the cover you'll need to protect yourself and your guests. Or, if you're taking on a barn conversion, get a local builder in as soon as possible to evaluate the likely costs and timelines.
It's also wise to consult a letting agent to discuss how much income adding a holiday let to your farm could generate, and potential amenities to consider adding to enhance that even further.
To find out more about farm diversification, visit https://www.sykescottages.co.uk/letyourcottage/advice/article/what-is-farm-diversification-and-how-could-holiday-letting-benefit-me
---