Glamping business booming as staycation trend continues
After months of lockdown and a degree of ongoing complexity around overseas travel, the staycation market continues to thrive, says Glampsan general manager Jon Trelfa, who offers advice on a key aspect of all glamping businesses – waste.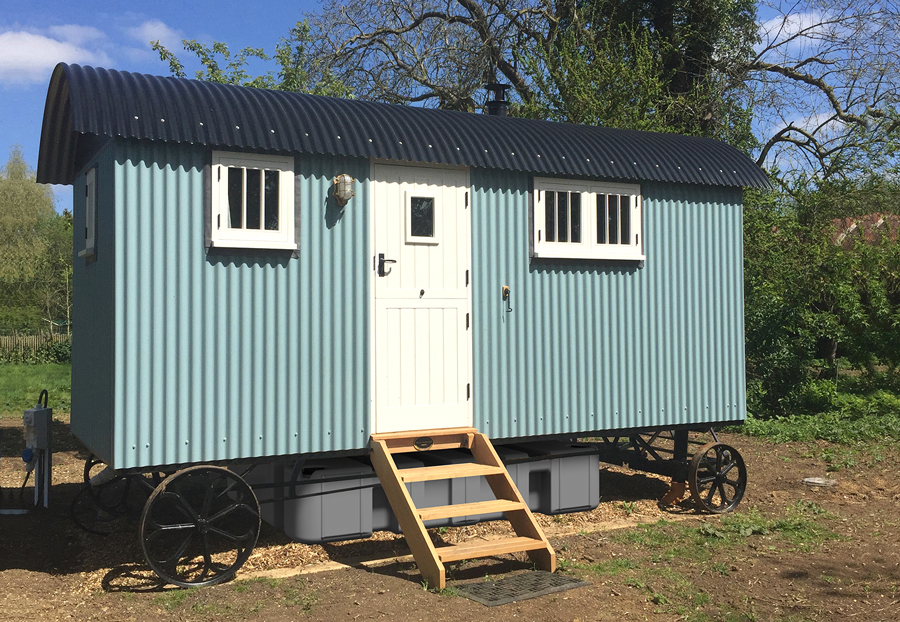 Whether it's glamping, camping or events, where people are staying, there will always be a need to provide toilets and washing facilities. And whatever washing and toilet solutions you provide, there will be an implication in how you capture and control the waste.
Holiday bookings are extremely buoyant this year, with many holiday destinations quickly getting booked up in 2021 and 2022 after the Covid-19 restrictions eased. The trend for the staycation is showing no signs of slowing down, with many seeking to get away from it all in the Great British countryside after months of being stuck indoors.
As farmers face increasing challenges, diversification is becoming ever more important. Utilising spare land for a glamping or camping endeavour could prove to be a profitable diversification effort for those seeking to capitalise on this trend.
Glampsan offers an 'evolution' of toilet and waste handling solutions. At one end of the spectrum, it provides composting, separating and low volume flush toilets, which tick plenty of green credential boxes by reducing water consumption, the company says.
Towards the middle of the range, you may need waste collection tanks – above or below ground – to capture grey and black water for later removal by a waste collection company. Collection tanks are particularly suitable if you have supplied water for flushing toilets, washing facilities and showers, but you can't access a mains sewer for the waste, Jon says.
If you want to avoid storing waste in a collection tank, you might need a sewage lifting station or waste pump from Glampsan's range, to move waste across your site, perhaps to an existing septic tank. At the top end of the range is a sewage treatment plant/septic tank.
Glampsan is a market-leading supplier of a host of solutions, backed up by its passion for customer service. Visit www.glampsan.com or contact the company directly for more information on the range. Or, you can visit Glampsan at The  Glamping Show in Stoneleigh (16–18th September) or the Farm Business Innovation Show (10–11th November).