Essex Young Farmers' Country Show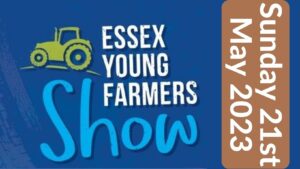 Established for over 30 years, The Essex Young Farmers Show is one of the premier agricultural shows in the county.
With a huge array of trade stands, food stalls, demonstrations, livestock showings, bars, agricultural equipment and much, much more, whether you're from a farming background, looking for a day out for the family or otherwise, the show will have plenty to offer for everyone.
The show, as with our clubs and county, is organised and run by an elected committee of 16-28 year old members, fundraising for the Essex County Federation of Young Farmers' Clubs. The County Federation supports affiliated clubs in fundraising for local, regional and national charities whilst furthering the development of their members both socially and in their careers.