Euston Rural Pastimes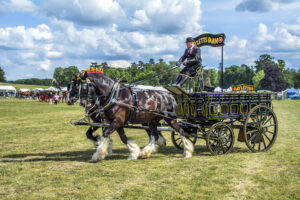 Come and join in at the Euston Rural Pastimes Charity Day on 11th June 2023 and enjoy a lovely day out for all the family whilst raising money for a range of charities and good causes including St Nicholas Hospice Care.
The Flower Festival at Rural Pastimes is a very prestigious event, with a different theme each year, brought to life by the very talented local people who take part and make this Festival so special.
Each year the show is supported by the Classic Car Enthusiasts, who come to join in the fun and when parked together create a stunning spectacle for visitors to enjoy.
In years gone by heavy horses were the prime mover for agriculture, and in fact many of this countries industries since time immemorial. The Euston Rural Pastimes show has tremendous displays at various times throughout the day with the Suffolk ring being dedicated to heavy horses and their equipment.
And, who could forget the hugely popular Family Dog Show!