Farm income down by over 15 per cent in 2020 – Defra report
Total Income from Farming (TIFF) in 2020 was down by £768 million compared to 2019, despite a 3.4 per cent increase in the value of livestock output.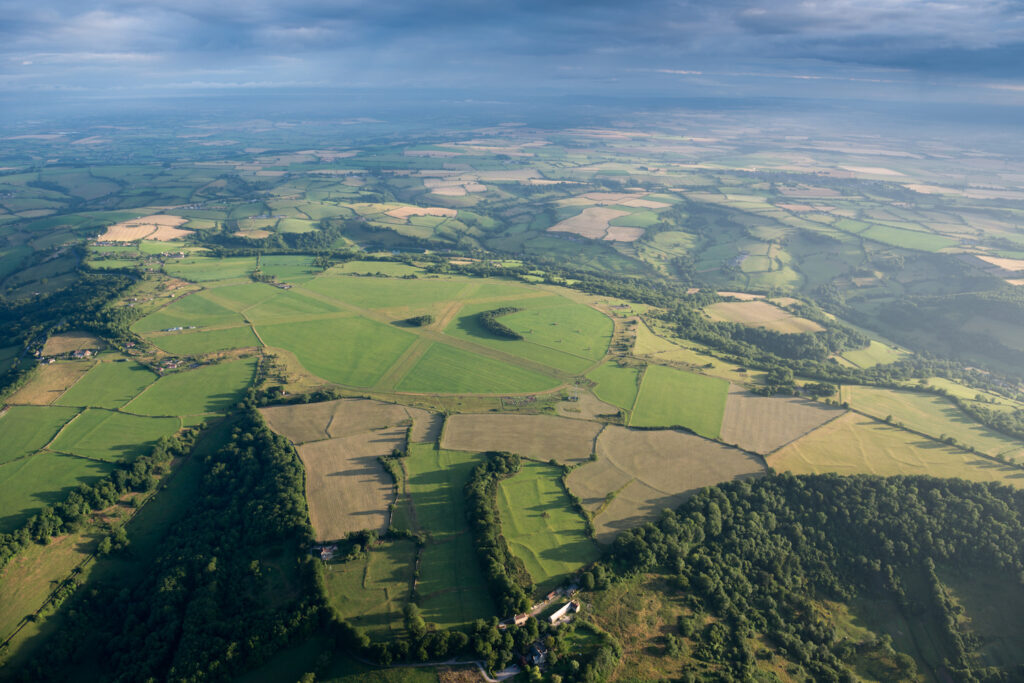 Defra's latest TIFF report shows total income from farming in 2020 was £4,119. When adjusted for inflation this represents a drop of £1,050 (20 per cent) compared to 2019 – the lowest value in real terms since 2007.
Key drivers in the decline were a 10 per cent drop in the value of crop output (-£999 million) due to unfavourable weather, and the impact of Covid-19 lockdowns on diversified activities, which saw the value fall by a fifth (-£310 million).
This more than offset a £490 million rise in the value of livestock output.
Overall, costs and total subsidies in 2020 were similar to 2019. Almost the entire fall in TIFF can be explained by Gross Output at basic prices, which fell by £764 million, the report says. The main contributors to this decrease are the fall in the value of output from wheat, oilseed rape and diversified activities.
Crop output
In general, cereals and industrial crops struggled, whilst horticultural crops fared much better.
Wheat: A 24 per cent fall in cereals output value to £2,759 million was largely explained by wheat output which fell in value by £885 million (36%) to £1,550 million. Drilling of winter wheat in 2019/20 was badly affected by significant winter rain meaning that some planting was abandoned in favour of spring sowing of other crops.
The very dry spring caused further problems and, whilst the harvest got off to a good start, heavy rain in mid/late August caused losses and quality issues. The result was a 24 per cent fall in wheat area and reduced yields, contributing to the smallest UK wheat harvest (by volume) since 1981. A price rise of 6.1 per cent for wheat was not nearly enough to compensate for the 40 per cent fall in volume.
Barley: The value of output from barley fell by £18 million (-1.7%) to £1,054 million. The large number of growers switching from winter wheat to spring barley meant that, despite the difficult season, barley production in 2020 was up slightly on the record harvests seen in 2019. The price of barley fell by 2.1 per cent due to plentiful supplies and lower demand from brewers because of hospitality venues being closed during Covid-19 lockdowns.
OSR: The value of output from oilseed rape (OSR) fell by £227 million (-39%) to £358 million. The planted area of oilseed rape fell again in 2020, this time by 28 per cent, giving the smallest areas since 1989 and contributing to a 41 per cent fall in volume. Wet weather during crop establishment and infestations of cabbage stem flea beetle proved problematic for growers.
Sugar beet: The value of sugar beet fell by £38 million (-18%) to £172 million. The dry spring and aphid infestations follow two mild winters resulted in a 23 per cent fall in production.
Vegetables: The value of output from fresh vegetables rose by £129 million (8.7%) to £1,611 million. Both volume and average price saw small rises in 2020, though fortunes were mixed over a wide variety of crops. Some crops such as carrots and onions struggled with the wet winter and very dry spring though the mixture of heat and rains later in the year proved favourable, particularly for brassica production.
Plants and flowers: The value of output from plants and flowers fell by £16 million (-1.2%) to £1,358 million. The sector was impacted by the first Covid-19 lockdown that closed garden centres during a critical selling period. Many nurseries successfully adapted their businesses and were able to recoup some sales later in the year.
Potatoes: The value of output from potatoes rose by £61 million (7.9%) to £824 million. Both volume and price were slightly higher in 2020 than in 2019.
Fruit: The value of output from fruit rose by £124 million (13.5%) to £1,041 million. This was driven by a rise in average prices of 19 per cent, which outweighed a 4.4 per cent drop in volume. Despite a good harvest, Bramley apples saw a big rise in price due to low stocks carried over. Strawberries and blackcurrants also enjoyed significantly higher prices in 2020.
Livestock outputs
The value of total livestock output for 2020 was £15,072 million, a rise of £490 million or 3.4 per cent compared with 2019. This was mainly driven by meat rather than dairy.
The value of output from livestock primarily for meat rose by £540 million (+6.7%) to £8,573 million, with all four main livestock groups (cattle, pigs, sheep and poultry) seeing rises in value of between 5 and 8 per cent on 2019.
Cattle (for meat): Value rose by £200 million (+7.3%) to £2,929 million. Both volume and price showed small rises. The closure of hospitality outlets due to Covid-19 reduced demand for high value cuts. Initial concern that these cuts would be minced and carcase value would fall appear not to have been too damaging overall.
Pigs: Output rose by £100 million (+7.4%) to £1,442 million. Both volume and price showed small rises as the market for pig meat proved resilient to Covid-19 lockdowns.
Sheep: Value rose by £96 million (+7.7%) to £1,346 million. The volume of sheep meat production fell by 4.3 per cent but this was outweighed by a 13 per cent rise in price. The Easter lamb market was disrupted by the first Covid-19 lockdown, however, retail volumes were boosted by demand for takeaways throughout the second half of the year and prices were helped by reduced competition from New Zealand lamb.
Poultry (for meat): Value rose by £142 million (+5.3%) to £2,813 million. The main driver was broiler meat production which increased in both volume and price, though the volume of poultry exports fell. An increased demand was seen for free-range and organic chickens as consumers sought more luxury meals at home during Covid-19 lockdowns. The turkey market was forced to reduce placements as large Christmas gatherings were not anticipated to be possible.
Milk: Value fell by £78 million (-1.8%) to £4,383 million. Milk consistently has the highest value of any individual item on the account by a considerable margin. In 2020 output from milk was worth 50 per cent more than output from cattle (for meat) and almost three times as much as output from wheat. The observed fall in value was almost entirely due to a fall of 0.55 pence per litre (-1.8%) in the average farmgate price to 28.56 pence per litre. The level of milk production was maintained and whilst market demands in the dairy sector shifted from hospitality (e.g. liquid milk for coffee) to households (e.g. butter for baking) during Covid-19 lockdowns.
Eggs: Value rose by £71 million (+11%) to £730 million. This was almost entirely driven by an 11 per cent increase in price, partly due to a continued move from caged production to higher welfare and organic systems. Demand for eggs benefited from an increase in baking during Covid-19 lockdowns.