July vintage sale grosses over £750,000 as 1,300 lots went under the hammer
Over 1,300 lots of vintage and classic tractors, machinery, motorcycles, cars and collector's items went under the hammer on 24th July at Cheffins' sale ground in Sutton, near Ely.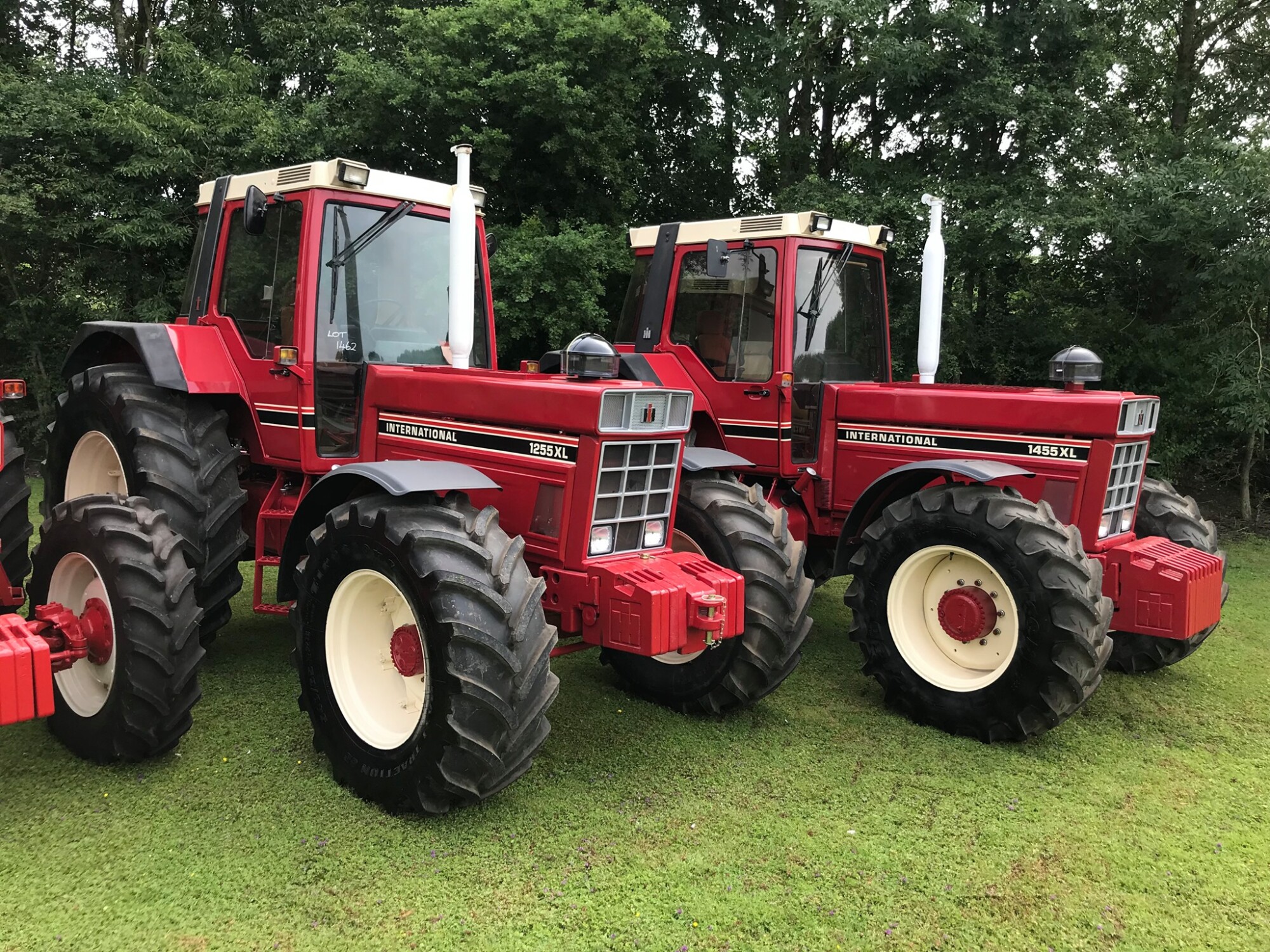 The sale grossed over £750,000 in total as the market for vintage and collectors' items continues to flourish.
Amongst the 110 classic and vintage tractors on offer, the highest-grossing lot of the day was a 1993 John Deere 4755 which sold for £42,930. With only one owner from new, this extremely original and low-houred example saw competitive bidding eventually selling to a private collector from Lincolnshire. This was followed by a 1982 Ford TW-30 which sold for £37,100; a 1980 Muir Hill 121 which sold for £33,920 and a 1985 International 1455XL which made £32,330. All of these were well-restored, classic examples.
The motorcycle section saw some of the most buoyant trade on the day, with a selling rate of over 80 per cent of the 35 machines on offer. A 1967 Velocette Viper saw a protracted online bidding battle against a pre-sale estimate of £4,000 – £5,000, eventually selling for £8,987. Similarly, a 1948 Sunbeam S7 from Ireland was sold to an Essex based enthusiast for £6,576 whilst a 1956 Triumph T110 complete with some spares and in need of re-commissioning was bought in the room for over its pre-sale estimate at £5,918. Whilst amongst the cars and vehicles, a rare and restored 1968 Atkinson TRS Mk1 lorry sold for £24,910 and a 1931 Ford Model A Tudor Saloon made £9,010.
Collectors' items also proved popular, with 'Windsor Lad' an A3 Pacific class model locomotive selling for £10,120, whilst the 'Princess of Wales,' a Midland Railway 'Single Wheeler' model locomotive sold for £5,720.
Jeremy Curzon from the Cheffins machinery department says: "The results of this sale go to show that collectors are still seeking out well-restored and low-houred examples of classic tractors from the 1970s onwards. Whilst there is clear demand for these newer machines, the earlier tractors from the 1920s, 1930s and 1940s also achieved strong prices, selling to collectors from across the UK and overseas.
The motorcycle buyers also were out in force on the day, ensuring a good sale rate for the section with a good number of earlier examples selling for over their pre-sale estimates. We were pleased to be able to welcome clients old and new back to Sutton to bid live on the vehicles at our second vintage sale of 2021, whilst the timed online format proved successful for the collectors' items. The next vintage sale will be in October, and we already have a fantastic lineup of tractors, vehicles, motorbikes and automobilia ready to go under the hammer."
The next vintage sale will take place on the 23rd October, at Cheffins Machinery Sale Ground, Sutton, Ely, CB6 2QT.  For more information, please visit www.cheffins.co.uk, or call Cheffins auctioneers on 01353 777767.