smaXtec water intake monitor scoops Royal Dairy Innovation Award
With its unique water intake monitor, designed to optimise milk production, health system manufacturer smaXtec was selected as the winner of this year's Royal Dairy Innovation Award, presented by Her Royal Highness The Princess Royal on Monday 11th September.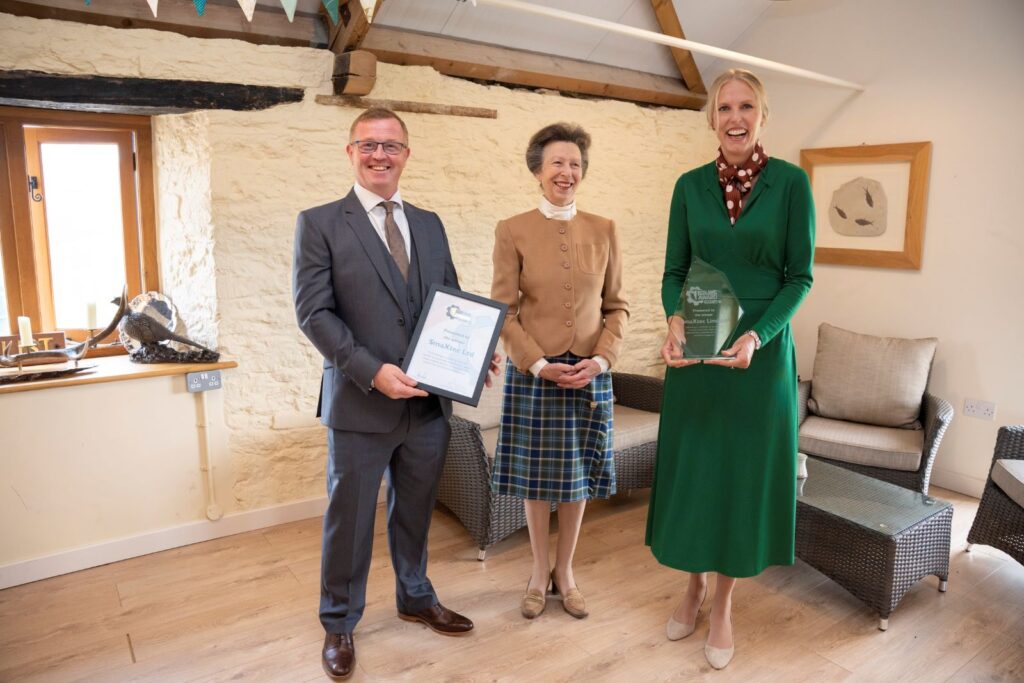 The company's chief sales officer, Chris Howarth, and chief marketing officer, Maria Leitner attended the awards ceremony, which took place at Gatcombe Park in Gloucestershire.
"It was hugely gratifying for smaXtec's TruDrinking technology to be selected by the RABDF judging panel in February," Mr Howarth said. "Since then, I've been looking forward to collecting the trophy from The Princess Royal – what an absolute honour."
Ms Leitner added: "As a business, we're constantly evolving to continually improve cow health and drive efficiencies in the dairy sector. It's fantastic when that commitment is acknowledged by others you respect in the industry."
smaXtec's TruDrinking function helps farmers optimise milk production by accurately recording the water intake of individual cows. The system provides alerts when normal consumption is disrupted, often an early indicator of emerging health problems or flag for technical water supply issues or even water pollution.
RABDF vice chairman, Robert Craig, said smaxtec's unique water intake monitor TruDrinking was a worthy winner of the award, being a completely novel product to the market.
"The functionality and behavioural aspect of this product, which measures water use and volume, is really impressive. With water a key component to dairy farms, and often not thought about enough, it makes the product particularly valuable for farmers," he noted.
"The formal presentation of the award earlier this week with The Princess Royal was perfect recognition for the whole team behind TruDrinking."