King's speech: Concern over live export ban
A bill to ban live exports for slaughter and fattening has been included in the government's programme for the new parliamentary session.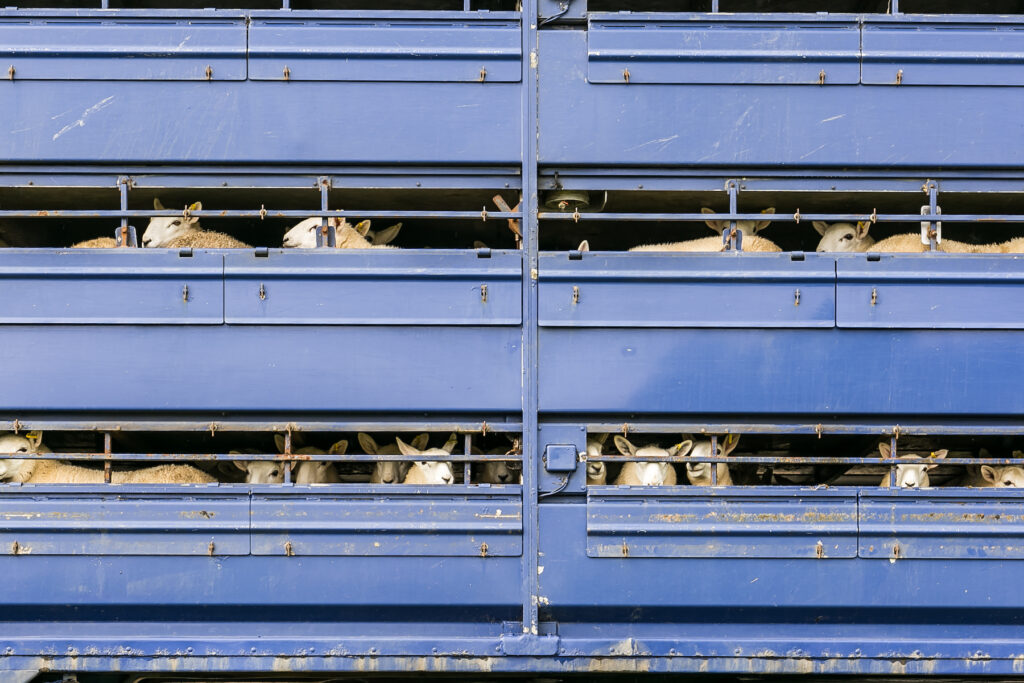 A ban on live exports could create an oversupply in UK markets, resulting in lower demand and prices, Welsh farmers have warned.
The Animal Welfare (Livestock Exports) Bill is set to introduce a legislative ban on the live export of cattle, sheep, goats, pigs and horses for slaughter or fattening from Great Britain.
However, the Farmers' Union of Wales has raised concerns about impacts on the home market.
FUW president Ian Rickman said: "Introducing a legislative ban on live exports has the potential of creating an oversupply in UK markets, resulting in lower demand and therefore prices farmers receive for their stock.
"Defra previously estimated that such a ban would cost the industry £6.6 million per annum, yet this was merely based upon an assumed 15% price differential without taking into account the loss of markets or the likelihood of such costs disproportionately falling on small and micro enterprises."
King Charles's inaugural speech also set out the government's priority to introduce the Trade (Comprehensive and Progressive Agreement for Trans-Pacific Partnership) Bill, which would effectively ensure the UK can meet its international commitments under the CPTPP.
Mr Rickman added: "The UK Government promised that they would not compromise on our high environmental protection, animal welfare and food standards in all trade negotiations. However, what we're seeing here is an increase in barriers for UK producers while the government signs liberalised free trade agreements with other countries."
The CPTPP comprises a diverse range of countries with varying standards, but many produce food in a way that would be illegal in the UK, he said.
"As such, it seems that efforts made by the UK Government to ensure that, where possible, standards are included in trade deals in order to ensure equivalence, maintain UK food standards and protect UK farmers from unfair competition have been absent or negligible."
---