2022 line-up of ATV and side-by-side vehicles unveiled
Can-Am is once again delivering with its 2022 model year line-up of ATVs and side-by-side vehicles – from entry level to top performance.
With increased horsepower, better traction, enhanced comfort, and so much more, Can-Am is rolling into the new model year with some serious swagger as the 2022 line-up of ATV and side-by-side vehicles is unveiled.
For 2022, Can-Am is upping the ante, becoming the first side-by- side manufacturer to offer a 200hp engine. That's a lot of power. And coupled with an all-new pDrive roller clutch system, the entire dynamic changes through quicker acceleration and instant-on power at all times. And while the Can-Am Maverick delivers the best power-to- weight ratio in its class, BRP claims, handling remains critical to all-round performance.
"The 2022 Can-Am Maverick is the pinnacle of performance side-by- side vehicles," said Hailie Deegan, professional racer and Can-Am brand ambassador.
"And the best part of working with Can-Am, is they keep making it better and better. There's no other choice if you're in the market for the best, and if you enjoy watching others try to keep up in the rearview."
Can-Am is introducing two new Rotax engines to its lineup – the HD7/700 ACE and the HD9, replacing the HD5, HD8, and 800.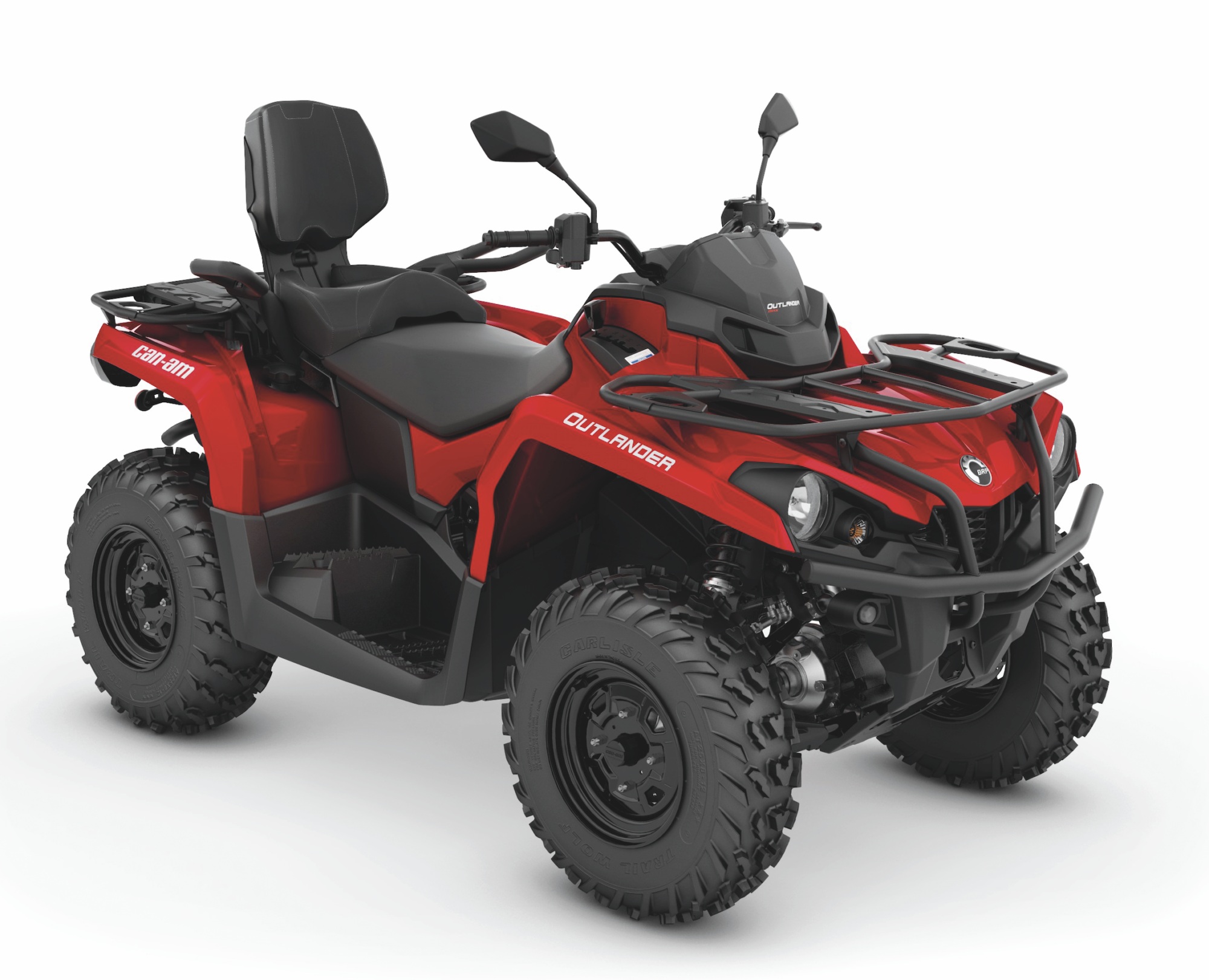 The Rotax HD7 is set to become the new ruler of the lower-HP class. It will be available in the Can-Am Traxter, where it replaces the HD5 with 37% more power, and with a sportier calibration, it will power the Maverick Trail 700. The new engine is optimised for off-road usage, delivering an improved experience with less noise, less vibration, and a cooler environment for passengers, resulting in a more comfortable ride.
The Rotax HD9 option replaces the HD8 in the Can-Am Traxter range. It is a larger, more powerful engine that delivers 30% greater horsepower than its predecessor. It promises the same dependability, with even more workability by way of class-leading power and low-end torque.
On top of the engine upgrades, Can-Am is fine-tuning its Traxter line-up with the expansion of the ABS on some HD9 and HD10 models. Those models benefit therefore from the innovative Brake and Traction Control System that offers maximum controllability. Those models fitted with ABS are no more limited to 60km/h.
On the ATV side, Can-Am is expanding its Visco-4Lok system. It works with the push of a button, where riders can engage a 4-wheel- drive lock mode, which instantly provides equal power to all four wheels for great traction. It will now be available on all 2022 Outlander and Renegade X mr packages, as well as the Outlander XU (650-1000), Outlander XXC, Outlander XT-P, and Outlander MAX Limited.