Midlands Machinery Show returns to Newark with the latest kit
The Midlands Machinery Show returns to Newark Showground on 8–9th November, offering farmers and contractors the opportunity to view the latest kit. From new tractors to robots, precision sprayers to drills, and ever more refined low disturbance cultivators, there promises to be something for everyone.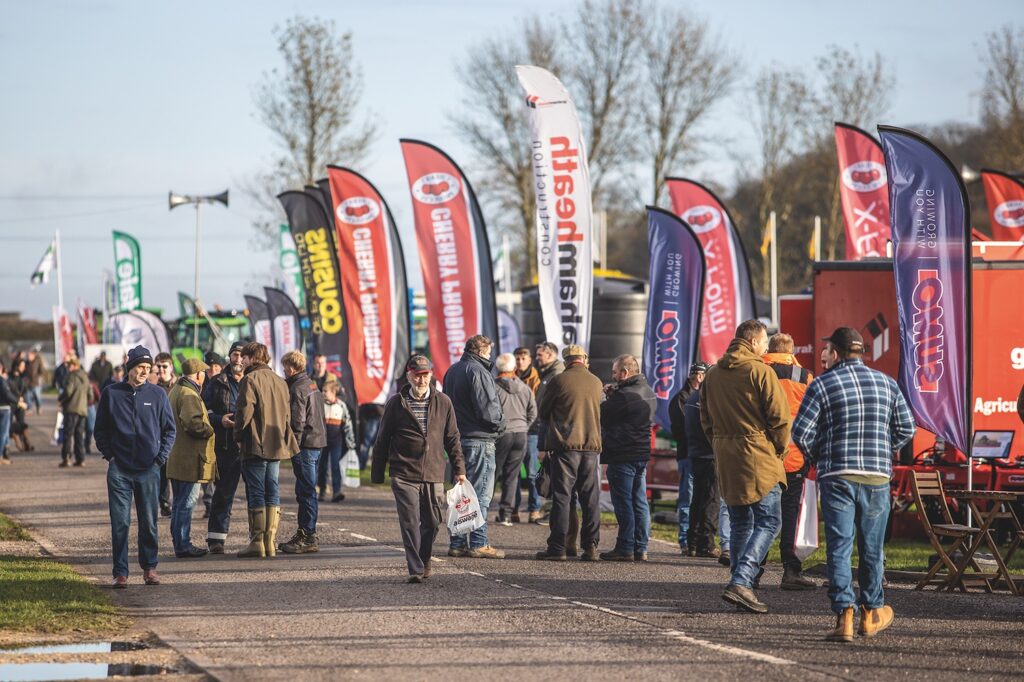 Visitors can expect a really diverse range of stands this year, with all indoor space long since sold out and outdoor plots disappearing fast, says show organiser Elizabeth Halsall. "New independent companies seem to be using the Midlands Machinery Show to break into the industry and showcase their products – possibly because the show is known for attracting high quality visitors," she explains.
"Last year's data shows that 40% of visitors came to the show to research or place an order, and more than half are decision-makers. So they're coming to do business, and travelling around 100 miles on average to do so – from all over England, but also from as far away as Dundee in Scotland and Cork in Ireland."
Among nearly 30 new entrants to the show this year are: Slanetrac, an engineering company based in Ireland which makes a range of mini-digger attachments in-house; Sencrop, offering precision weather data; and the Forestry Commission.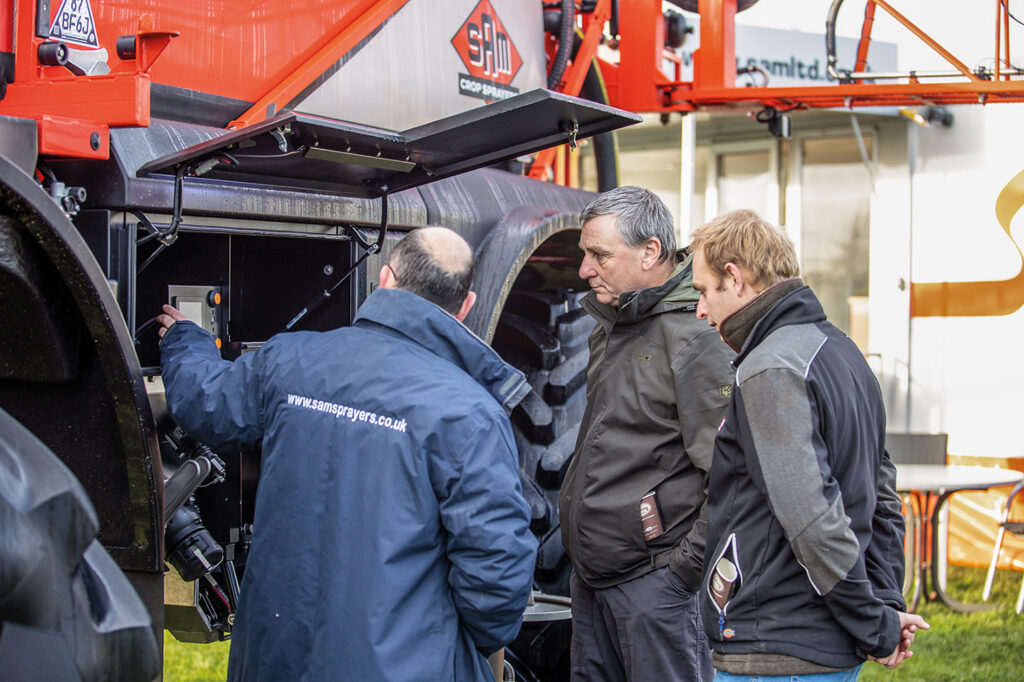 Despite this influx of fresh blood, there are also some stalwarts which have exhibited at the show since it started eight years ago. Hannah Setchfield of RC Setchfield, a family-run agricultural engineering business from Grantham, says the equipment the firm has brought to the show over the years has changed with the challenges in farming.
"Particularly now, farmers need to do more with less, so investing in the right equipment is essential," she explains. "Equipment on the stand has got bigger to reflect the additional capacity required, and is more multi-functional as farmers need machinery that can operate 24/7, 365 days a year while performing several different activities."
Richard Flach, of Flach & Le-Roy Crop Drying, has seen the needs and interests of farmers changing as he returns to the Midlands Machinery Show year after year. "For example, I see bulk drying and storage continuing to grow as more farmers reduce exposure to risk by maximising their drying and cooling capacity. We have to spot these trends and stay ahead of them," he says. "But at the end of the day, we also believe in the show, and ultimately it pays for itself with the contacts we make there. Also, from the top down, the team that run the show are a wonderful bunch to deal with!"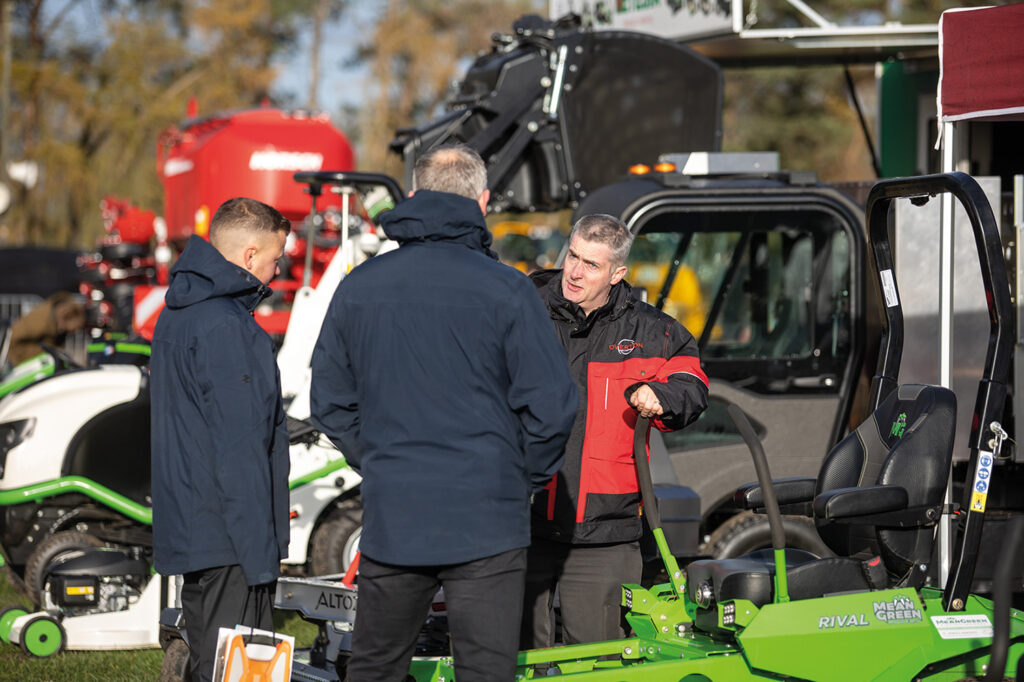 Attracting over 6,200 visitors to last year's event, exhibitors are busily preparing for what's sure to be another successful year. Kevin Kirby, who deals in second-hand combines, says the show comes at the perfect time of year. "Farmers have the time to visit and make decisions on purchases for the following year, with a wide range of exhibitors on site," he says.
And with a plethora of machinery, technology, and productivity grants like those under the Farming Equipment and Technology Fund (FETF) expected to re-open in December 2023/January 2024, the show is well timed for farmers looking to make the most of these. Direct drills, camera guided equipment, liquid fertiliser applicators, and small seed drills for cover and/or companion crops, will all be on display from the likes of KRM, Grange Machinery, Sands Agricultural Machinery, Househam sprayers, and Knight sprayers.
Going hand in hand with the productivity grants is the focus on sustainability, and for the fourth year the NFU's East Midlands Environment Conference will be hosted on the first day. And attendees will have plenty of time to browse exhibits that continue the 'green' theme. This year, this includes electric vehicles, minimum tillage and precision application technology, nutrient and water management, energy generation, waste reduction, and monetising carbon and biodiversity net gain.
"As an industry on the path to net zero, the show offers an opportunity to check out the latest equipment to help us get there, and quiz the experts on what will be best for individual businesses," says Mrs Halsall.
And of course, returning this year is the demo area – a visitor favourite, as well as a brand-new hub dedicated to transport and towing. "The new Transport and Towing Hub will provide a series of interactive workshops on road safety and legalities," she adds. "We can't wait to welcome everyone back to what is sure to be a fabulous and informative few days at the show."
Registration and parking are free but pre-registration is required for the Midlands Machinery Show. NRoSo and Basis points are also available for attendees. Register at: https://midlandsmachineryshow.ticketsrv.co.uk/tickets/visitor
---