Police report spike in rural crime during Covid-19 crisis
Farmers are being warned to take every precaution to protect their machinery, equipment and livestock, as reports come in from around the country of thieves targeting farms during the Covid-19 lockdown.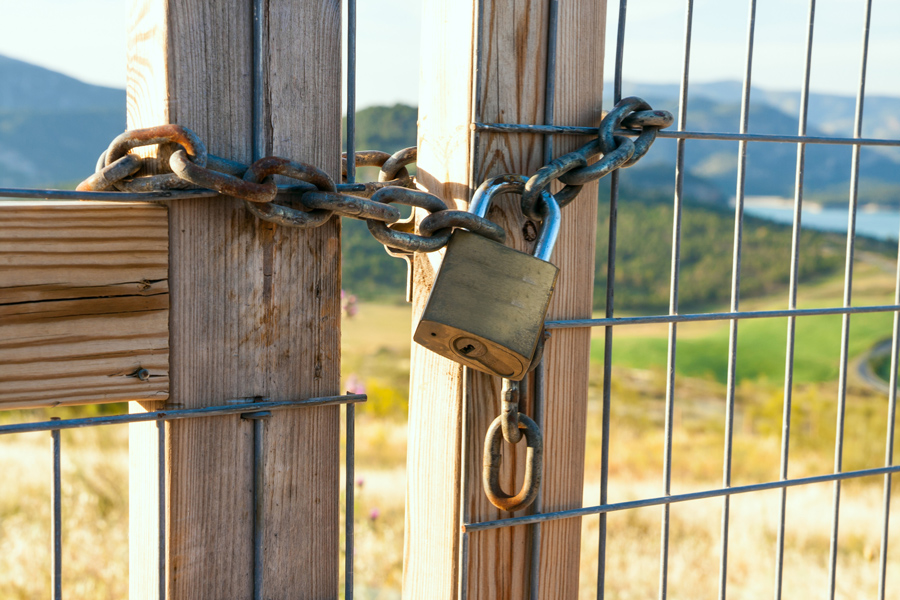 Farmers are being warned to take every precaution to protect their machinery, equipment and livestock, as reports come in from around the country of thieves targeting farms during the Covid-19 lockdown.
Car thieves are said to be turning their attention to the countryside as their usual revenue streams dry up, according to NFU Mutual. Rural affairs specialist Rebecca Davidson said: "Our agricultural vehicle specialists, who work closely with the National Vehicle Crime Intelligence Service and police forces across the UK, are reporting high levels of agricultural vehicle and machinery thefts across the board."
Rebecca warned that criminality is being "displaced" to rural areas during lockdown and NFU Mutual is seeing quads stolen in high numbers across the North West counties, large tractors and telehandlers from Norfolk and Lincolnshire, and horse boxes and trailers from Hampshire.
"Newer UTVs appear to be topping the thieves' wish list, which is raising concerns that they are being taken to enable other crimes on rural terrain," she added.
Meanwhile bigger units and agricultural construction equipment are also being taken by thieves with curtain-sided lorries, who are cashing in on deserted sites. The Country Land and Business Association's director general, Sarah Hendry, also said she has seen reports of £5,000 worth of insulation material being stolen from a farm site that was undergoing renovations, as well as items worth £1,000 being stolen from a dairy farm.
Lincolnshire Police similarly tweeted that it is seeing a 'marked increase' in thefts of agricultural machinery.
NFU Mutual reported a spate of highly organised, large-scale sheep thefts back in March, including 70 stolen sheep that were recovered by police in North Yorkshire, and 47 lambs stolen from Monmouthshire. There have also been worrying reports of sheep being butchered in farmers' fields, presumably committed by criminals looking to cash in on current public concerns about food shortages.
Farmers are being advised to take all possible steps to secure machinery and check livestock regularly to prevent thefts. Tractors and other farm vehicles with smart keys, which have electronic information needed to start the machine, are also being targeted, so it is essential to ensure keys are not left in the vehicle and are stored securely in a remote location, Rebecca Davidson said.
Rural scams
PC Chris Collins, rural affairs officer for Devon and Cornwall Police, said the force is investigating reports of small-scale livestock thefts involving poultry and sheep that have been slaughtered at the scene, most likely for private consumption or sale. The force is also seeing a number of scams relating to rural areas, he added.
"We have had some reports of individuals cold calling on rural business and farms and the subsequent theft of scrap metal, road fuel and heating oil. The Environment Agency has provided a report in relation to waste disposal, where an individual has visited farms offering to upgrade their tracks and roads for free as a way of getting illegal waste onto the land."
Police are urging the public to be their eyes and ears on the ground during the lockdown. All crimes should be reported to 999 in an emergency or 101 in non-emergency situations. PC Collins also advised farmers to sign up to local watch schemes such as Farm Watch.
Crimestoppers said it anticipates that certain types of crime will increase during the Covid-19 lockdown, potentially including rural crime as thieves exploit the current conditions, with fewer farm workers and members of the community out and about. Crimes can be reported to the charity anonymously online at crimestoppers-uk.org or by phone on 0800 555 111.
Top tips for crime prevention
CLA offers the following general tips to help prevent crime on your land:
If your business premises is unattended for a prolonged period of time then you must make contact with your insurer to let them know so they can be sure that you have the correct level of cover in place.
You may also want to review the level of security you have installed at your premises. CCTV and security lighting are very useful and do not have to be complicated or expensive systems.
If vehicles are kept at the property then think carefully about where the keys are stored. Could these be kept off-site during a period of shut-down? Can valuable stock and equipment be stored at a different location?
Could you install any barriers at your site, such as bollards and fit wheel-clamps on trailers. Ensure that gates are secured at both ends, using reverse or cap hinges and a good-quality padlock and chain.
If you witness any suspicious behaviour then record the details of the sighting – date – time – location, information about the vehicle, make – model colour- registration number and any distinguishing marks.
For more advice on keeping your farm secure, see our farm security newsletter next week – if you don't receive our newsletters already, please email your chosen email address to digital@farmersguide.co.uk and you will be added to our recipient list.