New round of Slurry Infrastructure Grant opens
Farmers can apply for up to £250,000 to modernise and replace slurry storage infrastructure as the government announces a funding pot of over £70m.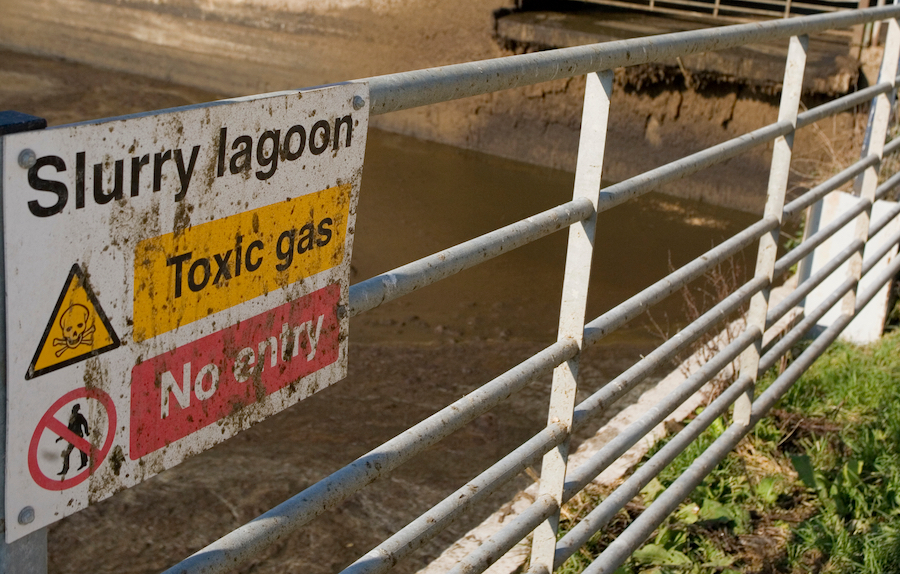 Applications are now open for the second round of the Slurry Infrastructure Grant, with a further £74 million being made available to help farmers invest in improved slurry infrastructure.
The sum is more than double the funding of the first round to meet increased demand.
Based on feedback from farmers, Defra is making several improvements to the scheme, including how much storage pig farms can apply for, offering grants towards a slurry separator, and the option to retrofit covers onto existing stores.
Under the Slurry Infrastructure Grant, farmers can apply for grants of £25,000 to £250,000 to replace, expand, build extra and cover slurry stores, and fund equipment such as separators, reception pits and agitators.
Announcing the funding today (21st November), farming minister Mark Spencer said: "We're indebted to farmers who work day in day out to ensure we have great British food on our tables while protecting and shaping our countryside. 
"It's vital they are supported to make the environmental improvements I know so many want to make. Our Slurry Infrastructure Grant is helping farmers to invest in infrastructure which is often costly but can deliver big benefits for our waterways and air quality, while also cutting their input costs."
The grant will allow more farmers to go beyond existing storage requirements, supporting better compliance with regulation and more effective use of organic nutrients.
Joe Dewhirst, a recipient of the first round of the funding, said: "The Slurry Infrastructure Grant is helping me replace my old earth banked slurry lagoon with a new precast circular slurry store, which will help me manage my slurry better and reduce emissions from the farm."
---