Specialist equipment provides solutions to land drainage problems
With over 20 years' experience in land drainage, specialist company FGS Pilcher has established a range of trenching machines to service all types of drainage work, from small scale garden work to paddocks, amenity, vineyards and large arable areas.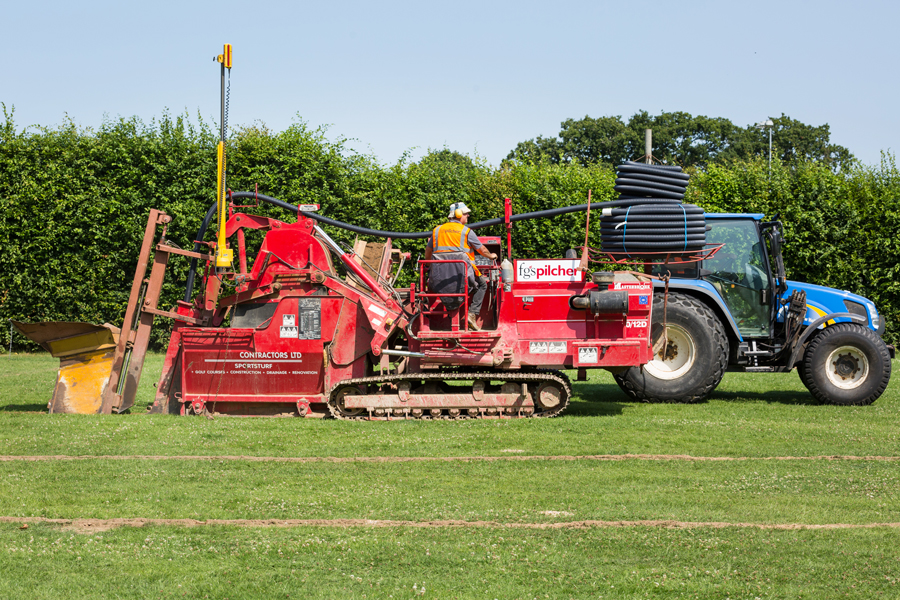 The company uses GPS site topographical surveys to design and complete the work and GPS maps are provided to the client on completion.
Drainage equipment and Mastenbroek trenching machines with laser grading control technology are used to cut a trench and lay a drainage pipe in one continuous action. Spoil is easily dealt with, being placed either side of the trench so that it can be removed or backfilled. Due to the chain dig characteristics, the spoil excavated is usually fine and can usually be replaced easily.
Their trencher is used for large scale drainage of agricultural land and vineyards and drainer is used to efficiently install drainage for sports fields and golf courses with minimal disruption to the playing surface.
Trenching machines are also used for the installation of pipes for services including water mains, rainwater and sewage pipework, and domestic or commercial water treatment systems. They also have a drain jetter to clean existing drains.
To find out how FGS Pilcher can assist with your drainage problems call 01233 860 404 or visit fgspilcher.co.uk.