Taking the stress out of running a pedigree herd
Cambridgeshire farmer Helen Parr says using the Herdwatch app to manage her herd of 170 cattle, has taken the stress out of her work and given her back time with her family.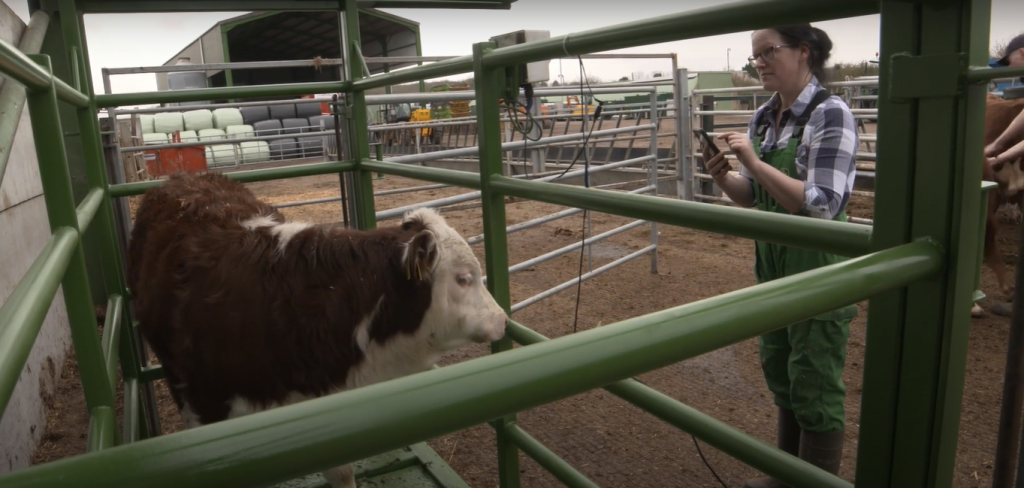 Cambridgeshire farmer Helen Parr says using the Herdwatch app to manage her herd of 170 cattle, has taken the stress out of her work and given her back time with her family.
Helen, who farms 390 acres of grass with her partner Dan, says she used to have sleepless nights worrying about paperwork, which would take weeks on end with pen, paper and Tippex. Now she is able to print all of the information for Farm Assurance at the click of a button, taking the stress out of compliance inspections.
Herdwatch was developed following research by co-founder Fabien Peyaud, who found more than 90 per cent of cattle farmers did not use any form of herd management software.
Initially launching in Ireland, it arrived in the UK in 2016 and the software is now used on over 12,500 farms in the UK and Ireland. It has made a name for itself by helping farmers to save hours on paperwork every week and make better decisions by using the app on a mobile, tablet or laptop.
Helen says she first heard about the app at a show and after a month's trial she never looked back. She uses the app on a phone and iPad for registering calves, on and off movements, medication records, weights and mating. It lets her know 20 days after mating or artificial insemination if the cow might come back on heat.
She says the app has been "a real lifesaver", particularly when she was pregnant. "I was running 170 head of beef cattle and worked throughout the pregnancy with only two weeks maternity leave as we found it hard to find stock-people. The Herdwatch app enabled me to still run the herd with ease and made the whole process of running a family and business much more stress free!"
Helen's dams mainly calf down in September and January and are brought in for calving. They have cameras in the sheds which allow her to look after her two young children and keep an eye on the cows. She registers the calves as soon as they are born, which takes only a few seconds.
She also uses the app for recording medicines on the spot: "Before using Herdwatch, I was terrible at keeping track of my medicine! I would always put it off until later, then totally forget! Now with Herdwatch on my phone, I do it as I'm filling the syringes, and above all, it makes me feel so much more organised. You can scan the barcode on the box or bottle, and all the relevant information pops up in front of you, so you don't need to go writing it down anymore."
For the Hereford society, she is required to weigh at 200 days, 400 days and 600 days and mature cows. "Recording weights on Herdwatch saves so much time spent on paperwork," Helen explains. "Previously, I would have recorded weights on the back of an envelope that would generally get lost. Now with Herdwatch, I can do it in seconds as I'm weighing the cattle which tells me their average weight gain to help decide which to keep for breeding bulls and which to finish off."
She also uses the app to manage breeding, tracking heats, serves, scans and calving list – as soon as she sees an animal on heat, she logs it.
"The vet is so impressed when it comes to scanning as logging scan results is easy too! It has made me so much more aware of infertile females also," she adds.
Helen has also found that the app helps her to be more professional when it comes to selling cattle as she has all the animal details to hand in the app, whether it be age, bloodlines, weight gain, or progeny, with no need to search for paperwork flying around in the wind.