Three-point checklist for starting out in free range hens
With UK supermarkets pledging to move away from caged eggs, a new 16,000 bird shed will need to be built each week up until 2025 to meet consumer demand, explains Fred Liddell, poultry specialist at Wynnstay. So, there is an opportunity for farmers looking to diversify their business.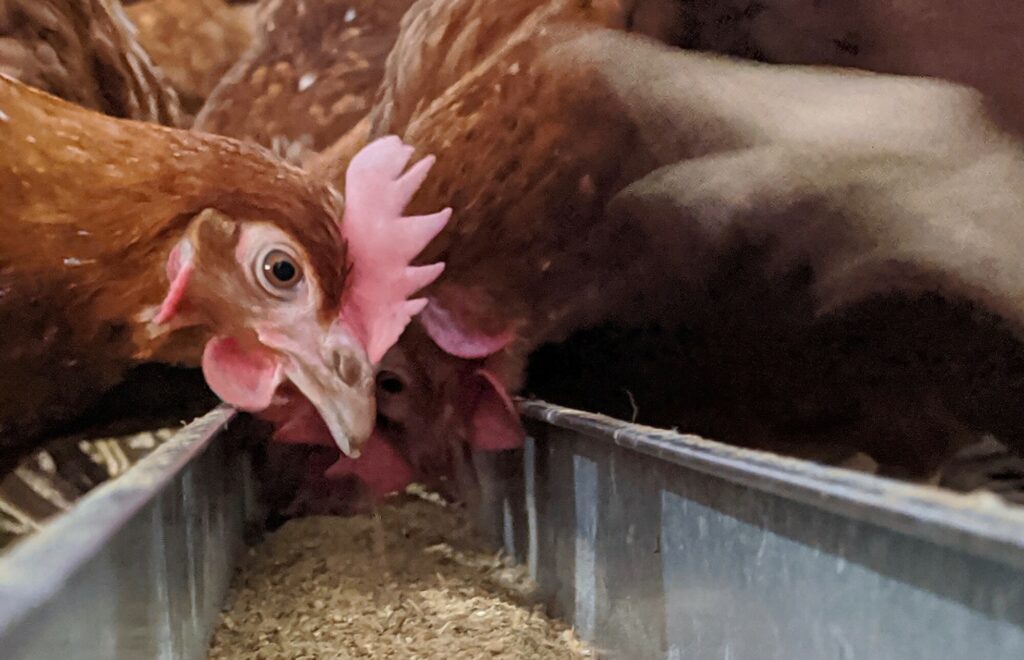 "The egg market has a strong future, however getting started in free range egg production is a big investment, both financially and in terms of time associated with obtaining planning permission and managing the building of sheds," he says.
Mr Liddell sets out three key considerations for farms looking into setting up a free range egg production business.
Farm location
The location of a farm is not something that can be changed, but can influence the feasibility of starting out in poultry.
"Having an accessible farm is important to enable feed to be delivered and for packers to collect eggs," he says.
"Being relatively close to an egg packer can also help, as it can make it easier to secure a contract if your farm is conveniently located from the packer's perspective."
On the other hand, Mr Liddell explains that being too close to other poultry farms can have implications in terms of biosecurity.
"Proximity to other poultry farms can increase the risk of infectious disease impacting the birds and the business, with avian influenza (AI) being a key example.
"If a farm is close to another farm with a reported outbreak of AI, it may be placed within a protection or surveillance zone, which brings in restrictions on movement of birds or eggs from the farms within the zone," says Mr Liddell.
Being in an area where poultry production is already common can also make it more difficult to secure planning permission.
"With more areas being classified as a Nitrate Vulnerable Zones (NVZs), farms may need to agree to extra criteria to get planning.
"This can include specifying that ammonia scrubbers will be built into the shed to reduce ammonia emissions," he adds.
"Alternatively, a farm in an area which already has several free range poultry sheds, may opt for building a smaller shed and aim for the speciality egg market. Having less birds on farm will mean less nitrates and ammonia released, but higher returns per egg if you hit the specialist premium markets."
Land available
The quantity and type of land available also determines suitability for free range egg production.
"For farms in NVZs, there needs to be 100 acres of land without livestock on it, the 20 acres required for the range, plus the shed itself, which is typically 15m to 17m wide and 80m to 90m long for 16,000 birds. So, in essence you need 121 acres as a minimum," says Mr Liddell.
"The land for the shed and range ideally need to be situated away from any other livestock kept on the farm, to minimise biosecurity risks.
"Flat land is also a bonus, making it more suitable for building on without extensive levelling," he adds.
Finance
It typically costs £1.2–1.5m to build a 32,000-bird shed. Mr Liddell explains that although a significant investment is required, it is a hurdle most farms can overcome if they take the right steps to obtain planning and secure finance.
"With the future market for free range eggs being so strong, banks currently view loans for free range poultry sheds as a secure investment and are willing to lend," he says.
"The first step is to work with a planning consultant, who will be able to advise on getting planning permission. This may involve agreeing to improvements to the area, such as putting in passing places to improve access."
Once planning permission is agreed, farmers need to approach packers to secure a contract, as this will inform future decisions like choice of breed.
"At the moment, all packers are actively looking for more suppliers, so it is a good time to start out as farms may be able to choose the most favourable contract suited for them.
"Once a contract is in place with a packer, farmers just need to decide which shed builders and equipment to use to have a realistic estimate of costs before applying for a business loan from a bank," says Mr Liddell.
Farmers will also need to cover the cost of the first flock, however there are more customised finance options for this.
"At Wynnstay we offer pullet finance, which is tailored to fit with expected cashflows for a new free range poultry business.
"The repayments schedule runs in tandem with the flock cycle, so payments only come out once the farmer is receiving income from the eggs," explains Mr Liddell.
"Starting out in free range poultry requires finance, time and effort, but farmers are looking at a minimum return of £6 to £7 per bird, making it an attractive option in terms of ongoing profitability," he concludes.