Amazon Prime unveils first look at Jeremy Clarkson's farming series 
Jeremy Clarkson's new series, launching in June, is set to show the serious challenges of farming and the emotional consequences of failure, as it follows the Grand Tour star on the first year of his farming journey.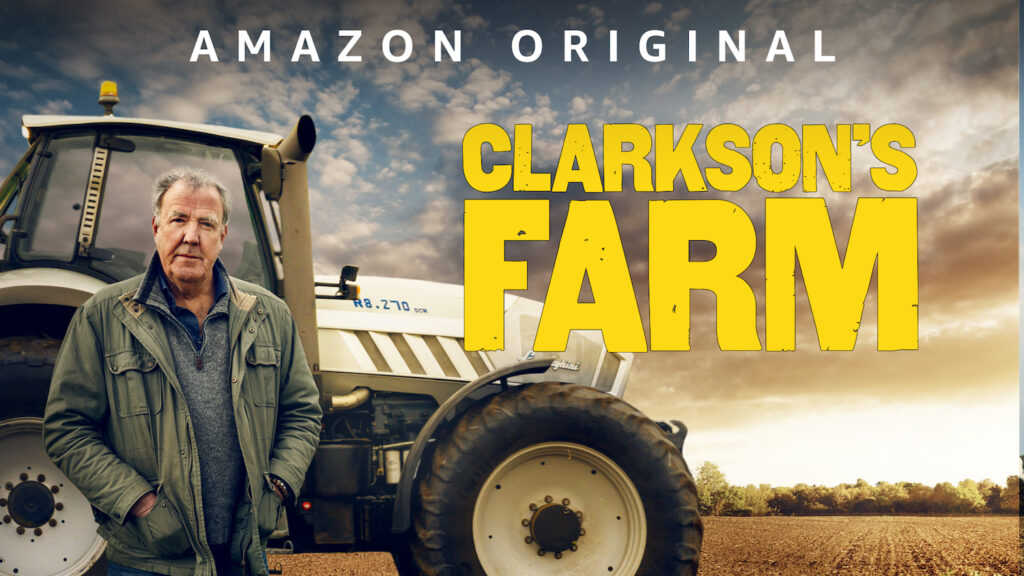 Described as a "journalist, broadcaster and a man who travels the world to slide sideways in supercars while shouting", Jeremy Clarkson has, over the past year shared tales of his backbreaking and often entertaining experiences running a 1,000-acre farm.
The new Prime series, Clarkson's Farm, follows his first year in farming as he contends with exceptional weather, disobedient animals, unresponsive crops and an unexpected pandemic.
Running the farm with no previous experience, helped only by a "gang of agricultural associates", Clarkson quickly discovers that a modern farmer must be a conservationist, scientist, shepherd, shopkeeper, midwife, engineer, accountant and tractor driver, often at the same time.
Despite the calamities that ensue, this is most definitely not 'The Grand Tour does farming', programme makers say. On the farm, failures have real emotional consequences and Jeremy, completely out of his comfort zone, must lean on others as he strives to grow crops, rear sheep and pull off environmental projects that are close to his heart. Amazon Prime reveals: "This is Jeremy Clarkson as you've never seen him before."
Clarkson's Farm will launch Friday 11th June on Amazon Prime Video.
Since starting his farm in 2019, Clarkson has shared often amusing anecdotes from his farming experiences, including his attempts to use a barking drone to herd his sheep; his 'vast' Lamborghini tractor which as "48 gears and 188 buttons" and his experience opening a farm shop in the pandemic, which saw him welcome panic buyers to buy 'guaranteed non-organic' produce.
However, on a more serious note, Clarkson has also shared the highs of farming, telling the Sunday Times: "It does fill me with joy".