Alternative funding helps farmer set up poultry business from scratch
Twelve months ago, TJ was a full-time welder. Now he's a poultry farmer supplying 30,000 eggs a day to one of the UK's leading food companies. As diversifications go, that's quite a shift.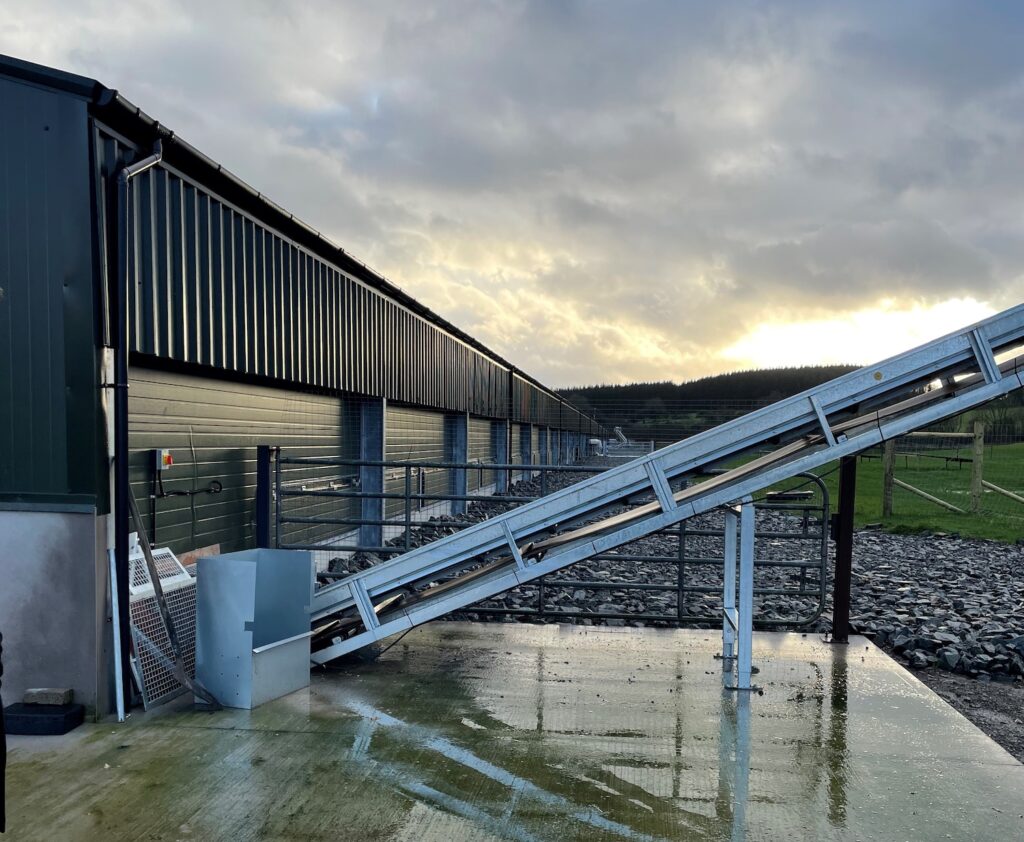 However, that change is not as extreme as it sounds – TJ's father has farmed sheep and cattle for 40 years and agriculture is in his blood. He's helped on the farm all his life and already had 70 cows of his own. But one day, a couple of years ago, his dad gave him an opportunity – and the result is his company, Beltany Poultry.
"Over the years my father acquired around 300 acres but he's retiring soon and wanted to break it up," says TJ. "My older brother is taking the reins of the main farm but my dad said: 'There's a farm on its own of 62 acres if you want it.' I'd worked as a welder across the UK and Ireland but he was giving me an asset worth £1million and an opportunity to stay home and make a living out of it."
TJ considered using the land for cattle but then hatched the idea of a poultry farm – despite having zero experience with chickens. "Poultry wasn't so much weather permitting as milk and beef farming. I researched it, spoke to people I knew and attended the Pig and Poultry Fair for ideas. I originally thought about broilers and meat production but then hit on eggs."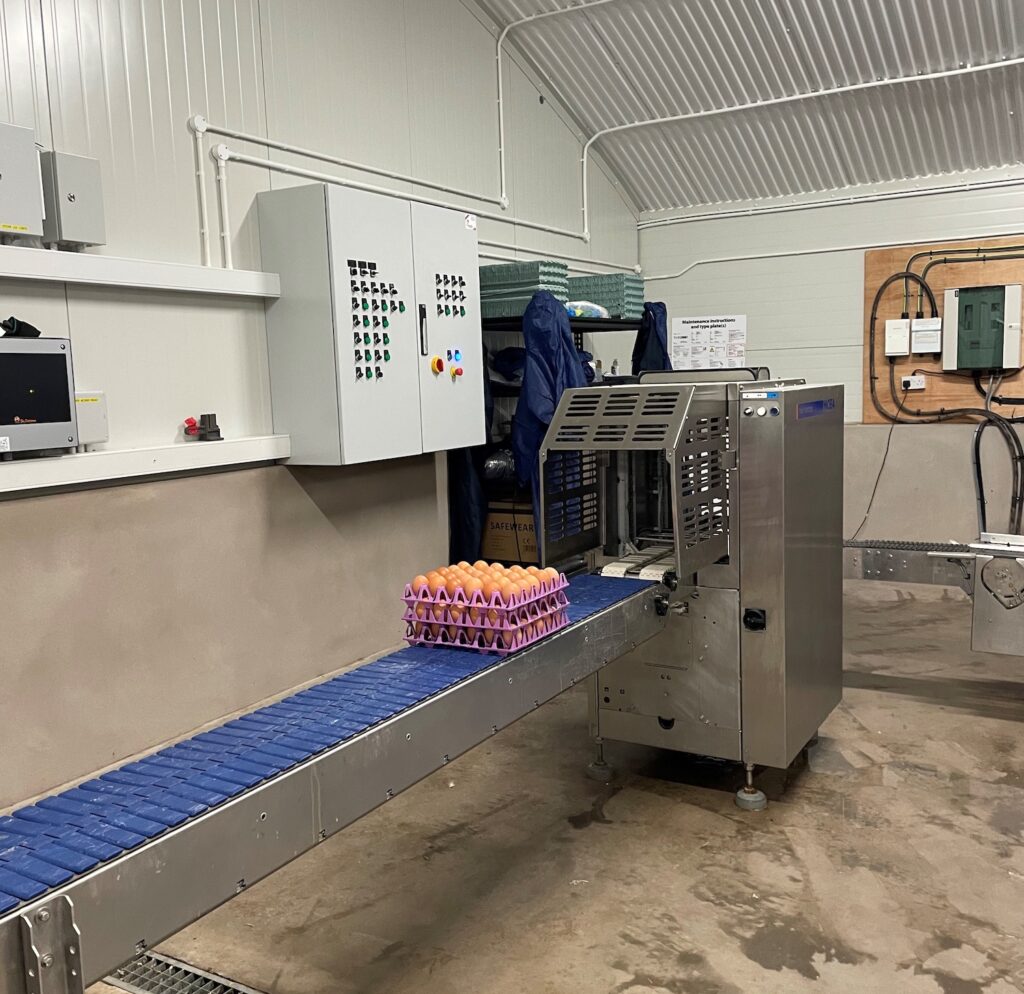 Overcoming a snag
TJ envisaged two poultry houses of 16,000 birds each and got planning permission for the site in Co Tyrone – but soon hit a snag. "I went to the banks but because I had no poultry knowledge, and was a young man setting up on his own, things got sticky. They wouldn't lend the money."
But then TJ's accountant remembered a rural asset finance company he'd previously worked with. He suggested that as specialists with a genuine farming background, they might view TJ's situation differently and finance the project. He was right.
"My accountant told me, 'I'll give this man a call and see where he can take it. I'm delighted he did – he made it all possible."
That man was Matthew Smart at Rural Asset Finance. "Matthew instantly got what I was trying to do and understood the whole situation. To the banks I was just a fella who'd been given some land, and they couldn't understand how I'd run it on my own. But Matthew took into account the family structure, that my dad and brother were just over the fence and would help out, that I actually had a vast lifelong knowledge of how farms work.
"He instantly grasped what we were trying to do and how it would work in practice, rather than on paper. Of course, due diligence is vital for any loan but he took an all-round wider view that the banks didn't – and that's because he knows what it's like to be a farmer."
Matthew grew up on his family's own mixed arable and livestock farm before going into banking and has for 25 years been developing simpler solutions for institutions to lend directly into UK agriculture. "Many farmers assume bank lending is the only funding route," says Matthew.
"But many global investment institutions are better situated to lend to farming and RAF is the platform for UK farmers to access alternative, non-bank funding. In TJ's case, we were able to secure his loan with the value of the freehold land he'd been given, and lend him £900,000 to build and equip the chicken houses from scratch.
"The loan is completely fixed rate for the entire 10 years, to match the base cash flows of the egg production contract without TJ worrying about future interest rate rises but can take advantage of increases in RPI or food prices."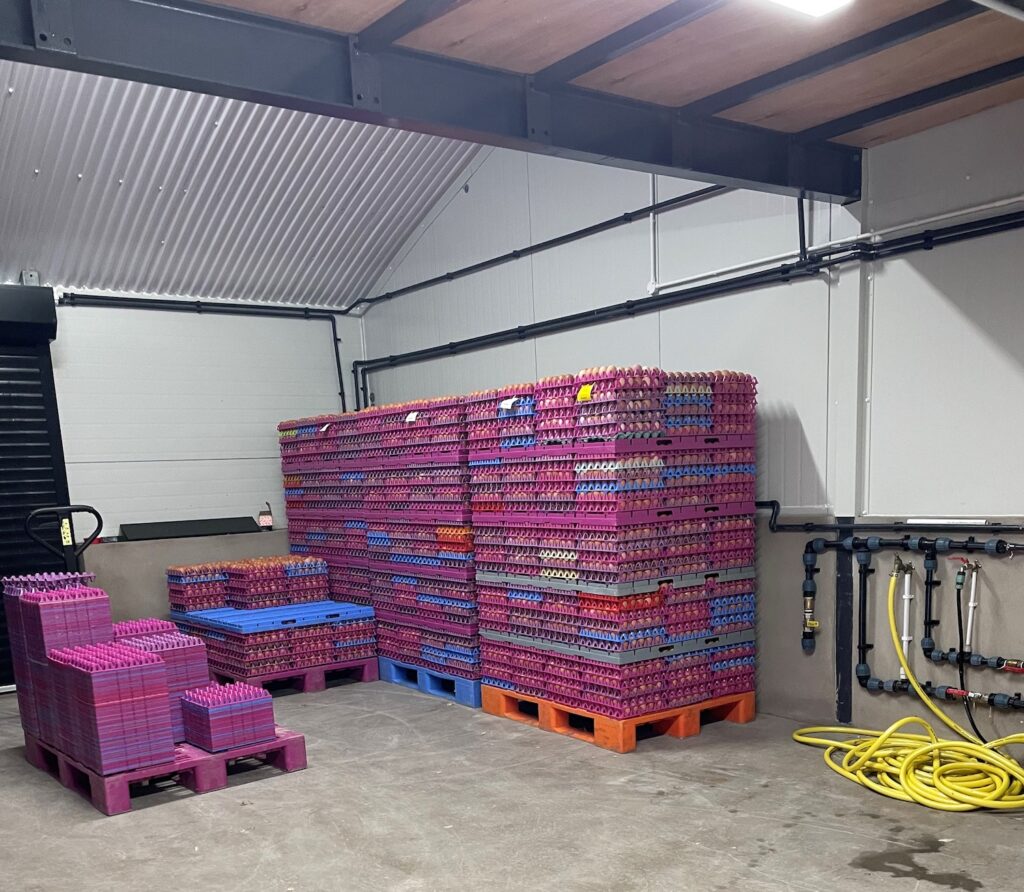 Despite TJ only bringing in his first flock in October, he's already won a contract to supply one of the UK's biggest egg businesses.
"Stonegate were looking for suppliers so I got in touch – they visited and were hugely impressed with our operation," he says. "We now have a contract to provide them 30,000 eggs a day. As a new business we were braced for surprises – but the main surprise is how amazingly it's taken off. It's a dream start."
A bright future
Now TJ can look to the future with confidence – thanks partly to the structure of his loan with Rural Asset Finance. "As long as the hens keep laying and everything continues smoothly – and there's no reason it shouldn't – we don't have to worry. If the banks decide to up their interest rates, that makes no difference to my repayments. It's great to have confidence that I'll pay the same every month, whatever interest rates do."
Despite the success of Beltany Poultry, TJ still also earns a living from welding – although that may change.
"The poultry equipment is so state-of-the-art that the whole operation is very straightforward and efficient," he says. "I employ a work man and with my brother helping to lift the eggs every morning, the work's done by 9.30-10am which enables me to continue the day job of welding four days a week.
"But I love poultry farming and it's increasingly likely I will make it my main job. When I just had the 70 cows – which I still have – I was a full-time welder and part-time farmer. I can now see my future as a full-time farmer and part-time welder."
TJ foresees other diversification on the farm in the future – and suggest he'll be calling Matthew again. "For a lot of farmers, once the EU subsidies go that's a large part of their profits. Many will need to get creative on how they'll farm going forward. I'm interested in renewable energy and would certainly go to Rural Asset Finance again to make that work.
"I haven't finished yet; I have lots of ideas and now I know there's a way to finance them with a company that looks to the future possibilities. I'll certainly be doing other projects. I can't bear being idle!"