Industry reacts to new information on ELM scheme
The government has announced today that it will speed up the Sustainable Farming Incentive roll out, with six new sets of paid action – and is set to introduce Countryside Stewardship Plus.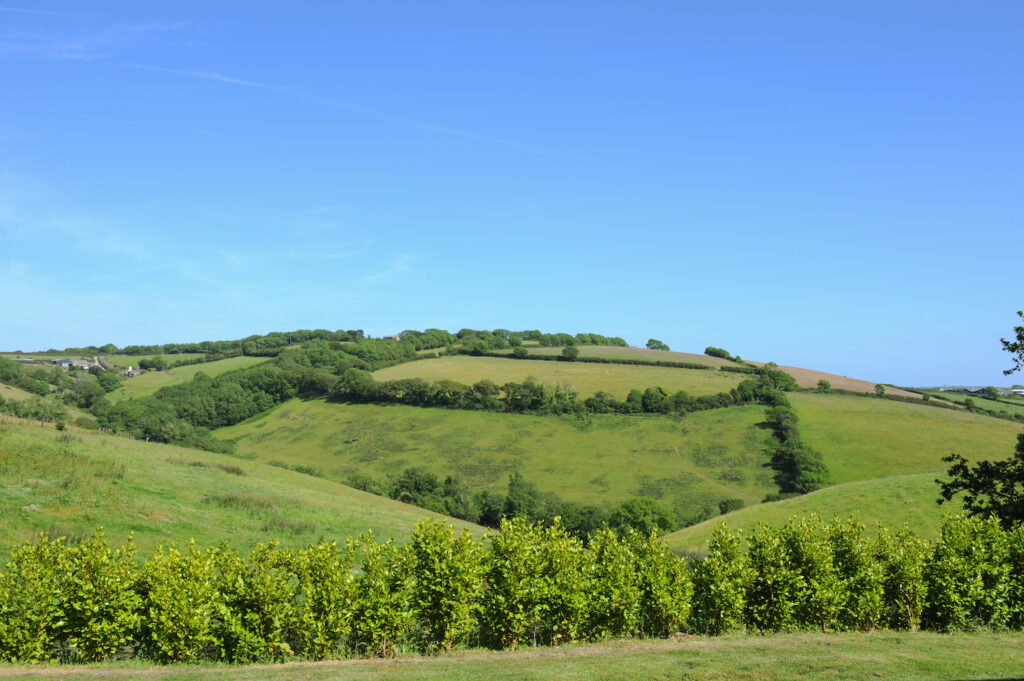 Environment secretary Thérèse Coffey has today unveiled new information on the long-awaited ELM scheme. The announcement has been cautiously welcomed by industry groups, who say it provides much-needed clarity – but more information is needed.
What were the announcements?
Six new standards will be added to the Sustainable Farming Incentive this year – meaning farmers can receive payments for actions on hedgerows, grassland, arable and horticultural land, pest management and nutrient management.
This builds on the three existing standards to improve soil health and moorlands, which were introduced in 2022 and which just under 1,900 farmers have in agreements so far.
The government also unveiled an enhanced version of the Countryside Stewardship Scheme, which will see around 30 new actions available to farmers by the end of 2024 – building on the 250+ already in existence.
The next round of Countryside Stewardship Higher-Tier will open in February, with Mid-Tier following in March.
Countryside Stewardship Plus will reward farmers for taking coordinated action – working with neighbouring farms and landowners to support climate and nature aims.
It will deliver the ambitions previously planned for Local Nature Recovery, Defra said, including:
Managing floodplain meadows to reduce flood risk and improve biodiversity
Restoring and maintaining peatland for carbon capture and storage
Enhancing and managing woodland to mitigate against drought and enhance its resilience to climate change.
Improvements to the scheme are also intended to offer greater flexibility over when farmers can apply and how agreements are managed. Defra also announced improved access for tenant farmers, plus increased access to higher tier options and agreements.
Finally, Defra confirmed it will open applications for the second round of the Landscape Recovery scheme in spring, to support ambitious large-scale nature recovery projects, focusing on net zero, protected sites and habitat creation.
This could include projects creating and enhancing woodlands, peatland, nature reserves and protected sites such as ancient woodlands, wetlands and salt marshes.
Kitty Hamilton, a mixed farmer from East Lincolnshire who was involved with the pilot, said the big positive is flexibility.
"We were able to retain habitats from previous schemes which we were really proud of. The pilot fits well with our current and planned farming methods, which means it's gently nudging us towards a more regenerative system," she commented.
"The fact that we can layer the standards, and use all of the land on the estate, means that we can generate a good income. Generally I've enjoyed engaging with the learning activities, helping us to upskill professionally and personally within our organisation."
Meanwhile, Exmoor livestock farmer Robin Milton has been on three standards to give the SFI pilot a trial run. He said: "The application process was straight-forward and, although the guidance was lengthy, I learned quite a bit and we ended up doing more than we needed to – which isn't a bad thing."
Harry Baker Cresswell, an agent working with two arable farmers in Northumberland who are part of the SFI pilot, said the application and payment experiences have been "good to date".
"SFI is different to previous Environmental Stewardships models in that the option-requirements are much less prescriptive. This is welcome, but does require a little steering to ensure objectives are met – something that Defra has recognised with its SFI Management Payment."
Industry's reaction – "It's a start"
NFU vice president David Exwood said it's "encouraging" that Defra has provided new details on the future of the ELM programme, and brought forward "a broader, more flexible offer" under the SFI.
"Information on the six new standards for SFI 2023, payments rates, as well as the evolving Countryside Stewardship scheme, is incredibly useful and provides some of the clarity we have been asking for."
However, in order to make long-term decisions that are crucial for running viable and profitable businesses, it's "vital" that farmers and growers have the full scheme details "as soon as possible", as well as information on how the schemes will work together.
He said a speedy application and payment process will be key – as will ensuring the schemes are available for everyone, whether they are upland, lowland, tenant or owner-occupied.
Katie Hilton, director at Cheffins Rural Professionals, said the government has "at last injected a sense of urgency" into delivering its post-Brexit support package for farmers.
"Until now, the gradual roll out of the Sustainable Farming Incentive has understandably been met with a lukewarm reception because there has been very little substance on offer for farmers to get enthusiastic about, with only paid standards for soil health and moorlands available," she said.
"This positive development means that six more standards will be added to the Sustainable Farming Incentive in 2023. Farmers will be able to start layering the payments they receive from the scheme to build a meaningful contribution to farm incomes."
She added: "There is no doubt the UK's post-Brexit farming landscape has been left in a state of confusion for far too long, with the government's targets on air, water, soil and biodiversity seemingly at odds with the more recent sense of urgency we now feel around protecting domestic food production. The government's strategy has clearly been to prioritise its environmental goals and whilst these are laudable aims, recent global events have reminded us they need to go hand-in-hand with profitable and sustainable food production.
"These new announcements, along with Defra's Environmental Improvement Plan to be published shortly, are urgently needed to help set the farming industry on a confident and unified new path towards developing a clear sense of post-Brexit identity."
Meanwhile, Martin Lines and Philip Carson of the Nature Friendly Farming Network, welcomed the new payment schemes but warned that further join-up between individual actions will be needed to deliver on the government's targets.
Network chair Martin commented: "[…] Individual actions on their own won't achieve our climate and nature targets. There remains the need for join-up between actions to avoid a piecemeal approach. Whilst it's not perfect, it's a start."
He also called on the wider industry to make the scheme a success and show value for public money:
"Now that the government has provided clarity on payment schemes, industry must step up and grasp the opportunity of maximising the potential that farming with nature can bring. For many farmers, this will be the beginning of a journey to nature-friendly farming and Defra must pull out all the stops in giving farmers consistent support and a clear roadmap towards a truly holistic and sustainable farming industry."
However, the Soil Association criticised the government for "failing to make clear how they will give farmers confidence to invest in the radical changes needed for a resilient and sustainable, agroecological farming sector".
Head of farming policy Gareth Morgan said there were "welcome elements" in the announcements, but "we must stop tinkering around the edges" and provide farmers with a package of guidance and incentives.