Farmers react to Beyond Meat founder's comments on meat tax
Farmers and farming groups have responded to recent comments made by Ethan Brown, owner of the world's largest plant-based 'meat' alternatives company.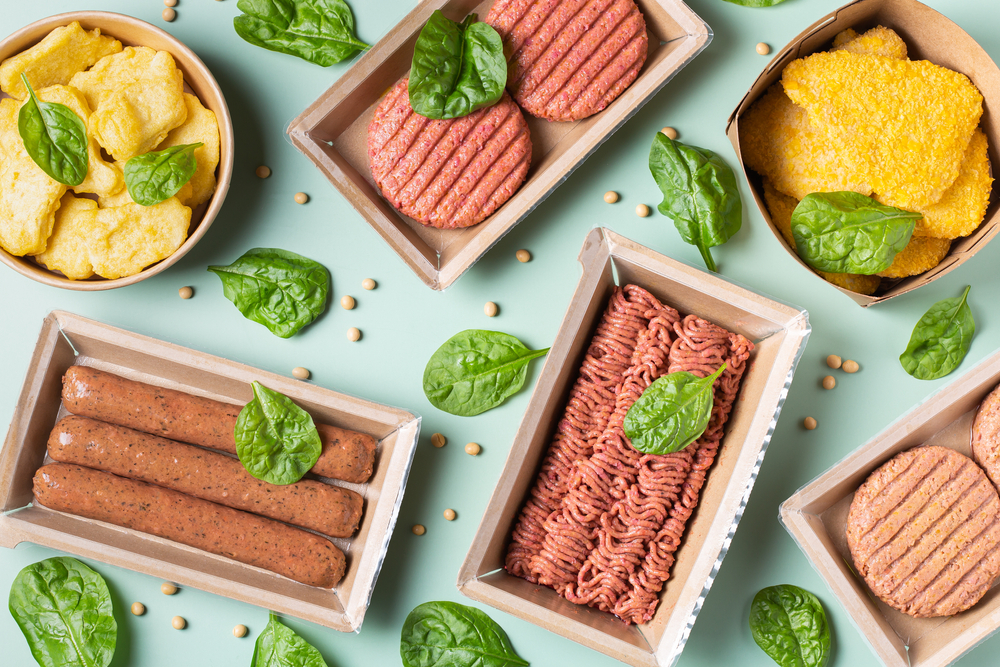 Ethan Brown has spoken out in favour of proposals to tax meat-eaters with a 'Pigouvian tax', to encourage consumers to lean towards higher consumption of plant-based products, as part of calls to tackle climate change.
The recent National Food Strategy report called for a 30 per cent reduction in meat consumption but steered clear of suggesting a meat tax, calling it 'politically impossible'.
Speaking to the BBC, Mr Brown claimed: "As we scale, we'll begin to be able to underprice animal protein – if you look at our facilities, and you look at the facilities of say, some of our plant or animal-based competitors, right, we're still a very small company [but] that's going to change."
Beyond Meat signed a three year global deal with Mcdonald's and Yum! – the parent company of KFC, Pizza Hut and Taco Bell – back in February.
Two Beyond Meat patties (226g) cost £5, whereas 10 fresh British beef burgers (850g) from Morrisons are currently £3.50. However, critics of a possible meat tax argue it could increase the cost of living for many.
A National Farmers Union (NFU) spokesperson said: "When people buy British meat they are buying sustainable, local food, produced in areas where it is difficult to grow other foods; the same cannot always be said for some highly processed meat alternatives.
"People should be reassured that if they want to enjoy meat products and at the same time reduce their carbon footprint – they can. In the UK, greenhouse gas emissions from UK beef production are less than half the global average.
"And at a time when we know the entire nation should be eating more fruit and veg, there is also an abundance of home-grown, seasonal and nutritious fresh produce available.
"British farmers are leading the way in climate-friendly food and we have an ambition to do even more, working towards net zero food production by 2040. So you can eat healthily and more sustainably by eating balanced and choosing British."
Prime minister Boris Johnson has expressed resistance towards implementing such a tax on meat.
Farmer and presenter Gareth Wyn Jones, took to social media this morning stating: "Scary stuff, taxing one type of food to encourage another."
Farmers Guide caught up with Gareth to discuss Mr Brown's comments. He said: "Every single day we wake up and there's something or someone attacking livestock, agriculture and farmers… it's just absolutely crazy.
"It's bl**dy frustrating, from Lewis Hamilton to Richard Branson having a dig at the industry, without having all the facts. There is a lot of misleading, conflicting information for people out there."
He added: "Good job [Ethan Brown] taxing meat will help their business. But in the light of day, there are so many supporters and loyal backers of British farming and produce and that's what makes this tax so frustrating. The public need freedom of choice. The nation needs food they can afford. In my opinion, British meat is healthier and more sustainable than many of the alternatives."
Food beverage nutrition and health expert, and director of New Nutrition Business, Julian Mellentin, said: "When they [meat alternative companies] can't compete in the free market, the Silicon Valley 'types' rig the market. So far, they are rigging it by allowing their businesses to run at massive losses. Next, use dodgy GHG data to attack the competition. Credible information is low. But belief is high."
Last month a new study by agricultural research institute Rothamsted Research found a 'meat tax' would cost the UK £242 million a year and could do more harm than good.