Total farming income sees 13% rise in England last year
Despite high input costs, the total income from farming (TIFF) in England came to £5.7 billion in 2022, marking an increase of 12.9% on the previous year, the latest figures released by Defra yesterday (6th July) have revealed.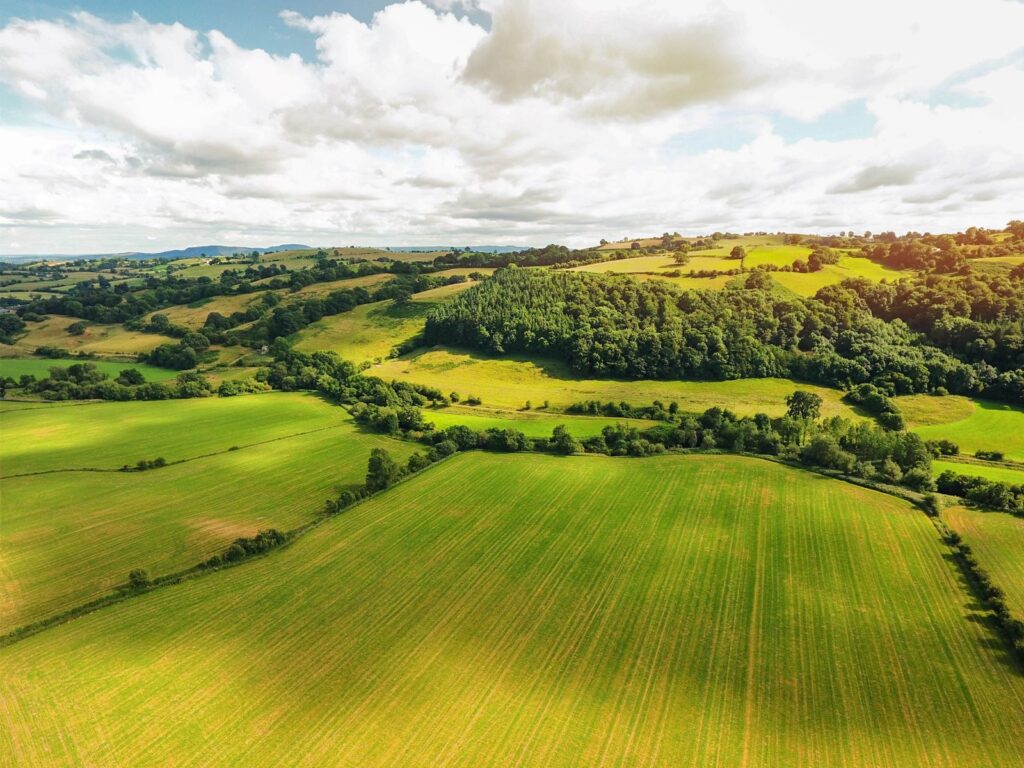 Even after being adjusted for inflation, which was unusually high last year at 5.0%, the farming sector still outperformed 2021 figures in terms of income by 7.5%, which is the highest TIFF recorded in England since 1996.
Similar to previous years, livestock production contributed the most to total agricultural output in England (46.8%), followed closely by arable farming (43.4%), with other agricultural and related activities making up the final 10%.
Whereas, the greatest expense for farmers in England last year was comprised of costs associated with intermediate consumption, such as animal feed, crop protection products, fertilisers, energy and veterinary expenses. Meanwhile, lesser expenses included fixed capital consumption, employee wages and rent.
Last year's TIFF follows an upward trend from the past six years, with the lowest figure being £3.2 billion in 2022 and the highest being £5.7 billion in 2022.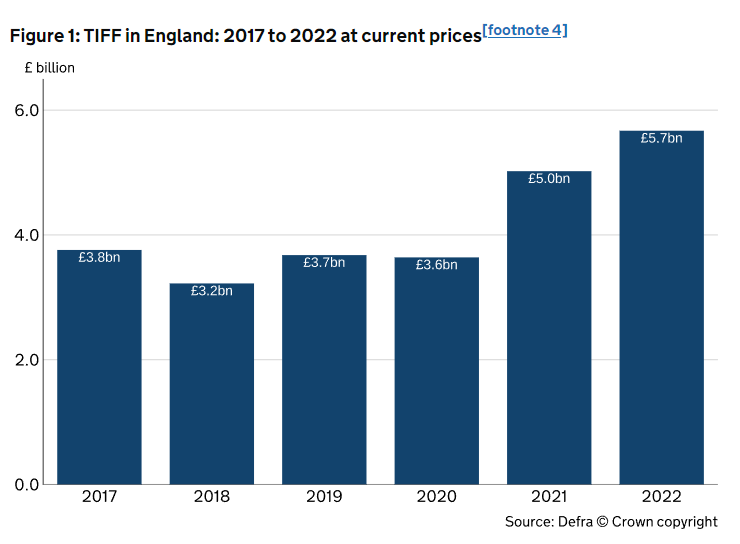 Farming minister Mark Spencer said the latest increase in farming income is "promising news" for the industry and means the sector had an additional £600 million at its disposal last year compared to 2021.
"This money will go straight to the heart of our rural economies, supporting farmers who work tirelessly to keep high quality food on our tables."
The minister went on to acknowledge the difficulties posed by the illegal war in Ukraine which had a marked effect on input costs, compounding challenges already facing farmers due to global market volatility and unpredictable weather patterns.
He assured the government will continue to support farmers in the uncertain times ahead and maintain UK agriculture at the top of the agenda.
"Our UK Farm to Fork Summit saw a whole host of measures announced to support British farming, whether through safeguarding our food and production standards in future trade deals, confirming another 45,000 visas for seasonal workers next year, or making it easier for farmers to diversify their incomes.
"We will continue to deliver these measures on the ground as, with the right tools in place, we can protect the environment, produce food sustainably and keep businesses profitable – in turn growing our economy," Mr Spencer concluded.
To view the full 'Total income from farming in England in 2022' report, click here.