Hutchinsons Crop Demonstration Day – Stowbridge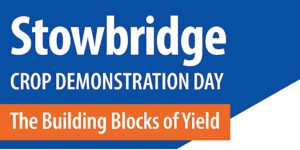 The Building Blocks of Yield
Join Hutchinsons on Friday 30th June for its Crop Demonstration Day. The event will include:
Ideas to aid farm strategy, business planning and maximise yield potential
Demonstration of wheat plots, blends and variety selection advice
Winter barley and spring barley variety plots
Exploring Nitrogen programmes and product choice
Soil management to increase profitability
Talk with Omnia Digital Farming and farm business specialists.
Regular site tours from 12 noon with last plot tour starting at 2.30pm.
Hot refreshments available.