Has recent UK temperature changes made planting vineyards viable?
With the ever-rising average temperatures in the UK, farmers can look at other options for crops, including vineyards and grapes.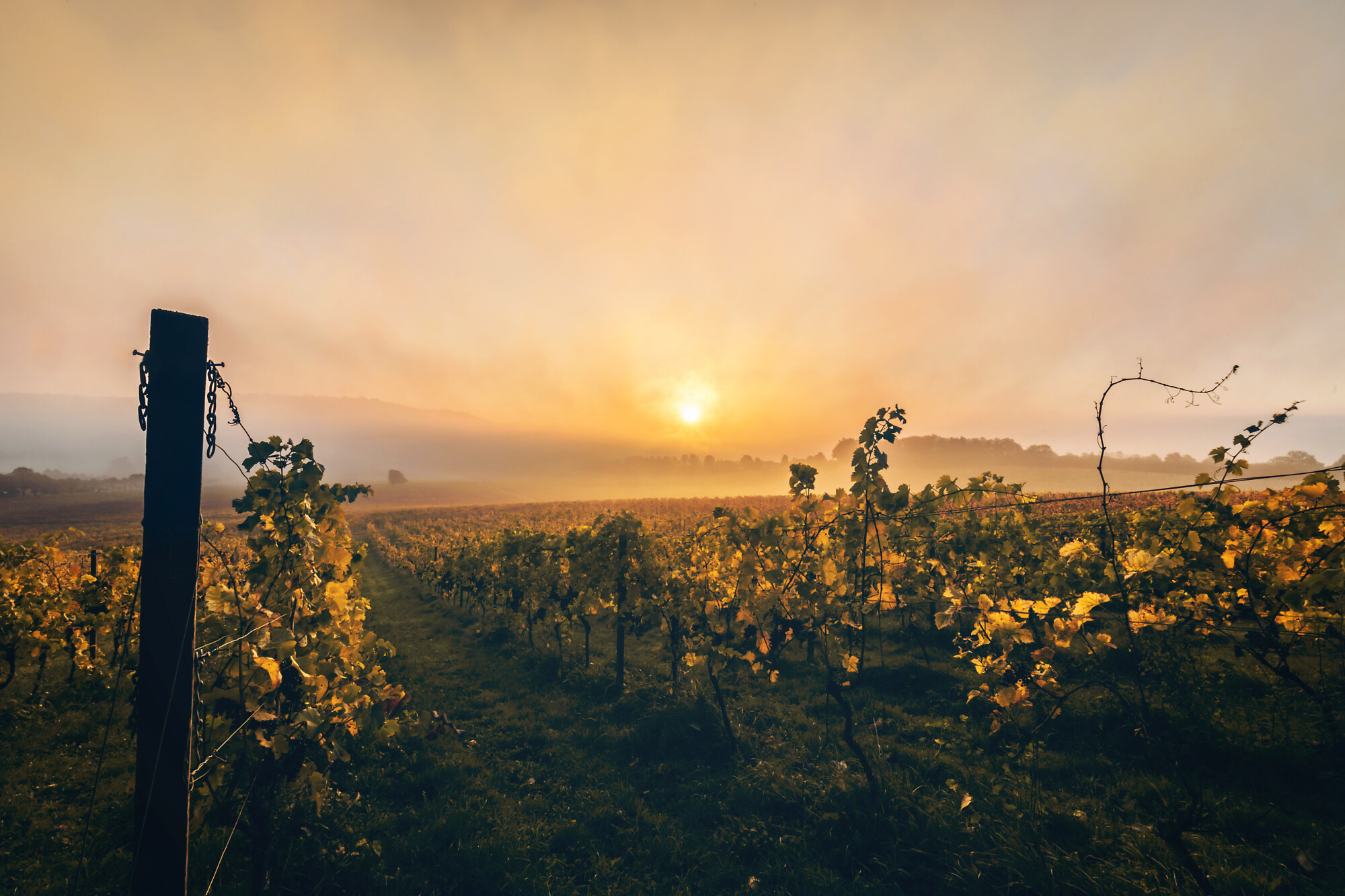 The English wine industry over the last 20 years has gone from 'zero to hero' with some of the sparkling white wines being compared favourably to the very best champagnes. So is it time to consider replanting your fields with vineyards? Climate change has meant the conditions of southern England are expected to replicate those in the Champagne area of France in the next 10 years.
Only a few years ago the most northerly UK vineyard was Renishaw Hall, Sheffield, whilst now it is not uncommon for award-winning red wines to be produced in vineyards as northerly as North Yorkshire.
Brew-School in Bakewell now runs an introductory weekend course on the aspects of viticulture and vineyard cultivation as well winemaking in the UK. With award-winning winemaker Kieron Atkinson, founder of the English Wine Project and author of Winemaking, a new authoritative book on the subject.
This two-day viticulture and winemaking course explores not only the practicalities of vineyard cultivation but also looks at the challenges and economics of vineyard cultivation to ascertain whether this might be a viable option for landowners and farmers.
The two-day comprehensive business start-up course on viticulture and winemaking costs £395 including vat and takes place over two days in Bakewell, Derbyshire in June 2022. Places are limited.
For more information email: info@brew-school.com or telephone: 0114 383 0150.